Iconic Holiday Campaigns With Memorable Packaging
Santa's elves aren't the only ones hard at work during the holidays. Businesses and marketers are burning the midnight oil day in and day out hoping to give you a viral campaign that will be talked about for years to come. Besides the increased sales, holiday campaigns are important because it's a business's way of ending the year on a high note.
The simplest way to inject a festive feel to your branding is to use holiday packaging, but using it together with a full advertising campaign can't be beat. The ads tickle the mind, while the packaging etches the idea in memory.
Should you have a big holiday advertising campaign for your brand? Check out these iconic ideas to get the creative juices flowing:
Coca-Cola
It's crazy to think that the first ever Coca-Cola polar bear ad was way back in 1922. The soft drink company has been a key figure in making polar bears a cute, cuddly, and playful character that's always around during the holidays.
Aside from the bottle and can designs, the snow-white bears have been in numerous print and television advertisements as well. The polar bear has become so iconic and synonymous with the brand that in the World of Coca-Cola in Atlanta, a polar bear mascot is there to greet you not just during the holidays but for the whole calendar year.
Below is a copy of the original French ad back in 1922, and what modern holiday cans look like now.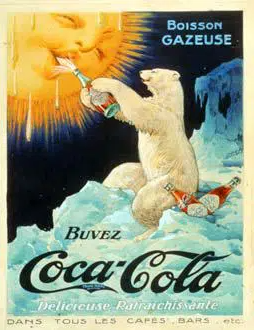 Image from Coca Cola Company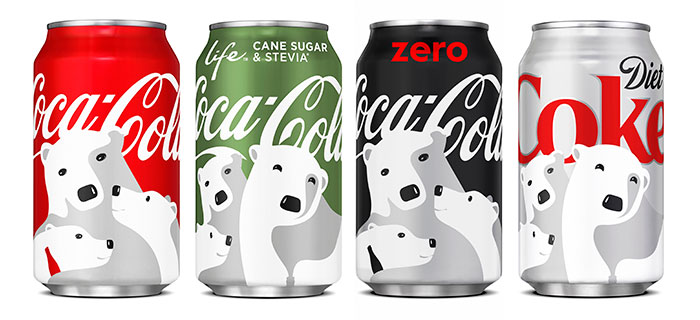 Image from demilked
Starbucks
Can you condense a holiday to a single color? This world-famous coffee chain sure can. Starbucks has a loyal, rabid fanbase that eagerly awaits the return of its holiday menu and together with it, the ubiquitous red cup. The fandom is so massive that they actually have a website wholly dedicated to a countdown before the menu goes live. Countdown to Red Cups also has games, news, and merchandise all related to the red cup.
Changing cup colors seems like a subtle change, but Starbucks was able to capitalize by making it symbolic. Seeing red cups meant that the holiday season is official. As long as pumpkin spice isn't on the menu, it's just another Tuesday.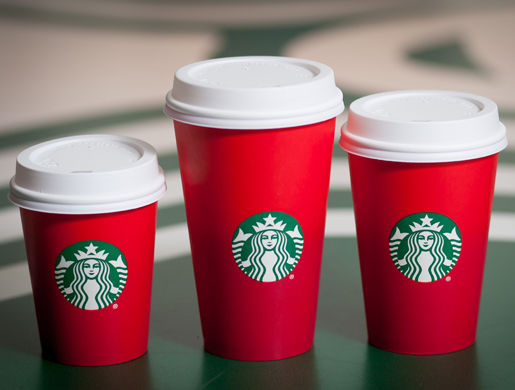 Image from countdowntoredcups
Amazon
When seeing your packaging is all it takes to muster up feelings of happiness, joy, and cheer, you know you're doing it right. In this heartfelt ad by Amazon, they show the different emotions that people from all walks of life have during the holidays. The boxes, even if unwrapped and plain, are all gifts to or from loved ones. The boxes also sing.
This campaign shows the importance of brand recall in your holiday packaging design. Amazon leverages people's familiarity with their logo and foregoes gift wrapping altogether – a crazy thought for a holiday ad! This campaign is hard to replicate, especially with newer businesses. A great way to start would be to follow our guide on how to create holiday packaging, and how your brand can benefit from custom holiday boxes.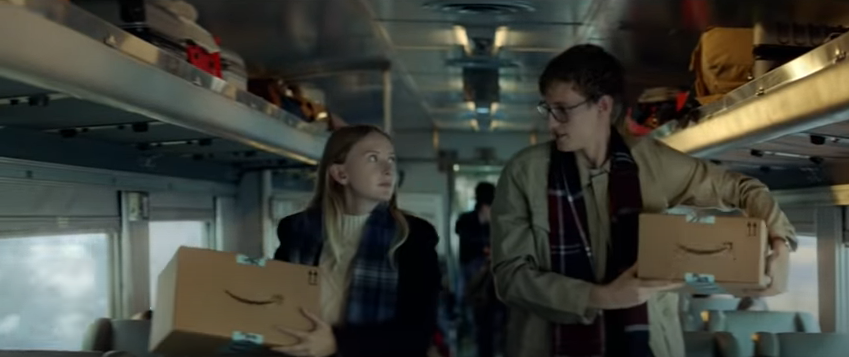 Image from the Amazon ad posted in Viemo
Oreo
Oreo has the branding game down pat. Their logo and blue background color is as iconic as it can get. That's why it was such a big deal when the company decided to forego tradition and go a different route for the 2015 holidays. The campaign coincided with the popularity of adult coloring books, so they let customers use their website to customize their own Oreo packaging. They could color it as they saw fit, and add personalized text. Oreo commissioned renowned graphic artists Jeremyville and Timothy Goodman to provide the blank canvas.
The change in packaging for Oreo is almost unrecognizable, which is normally a no-no. However, their branding strength is so powerful that they have a lot of room to go against the grain like this.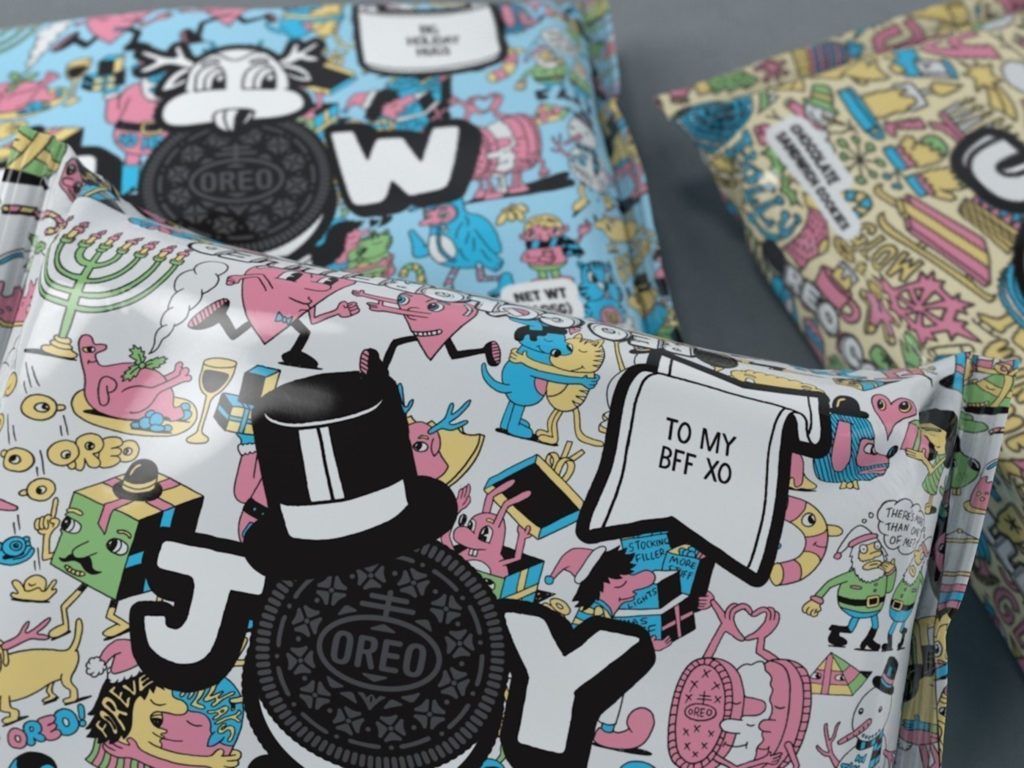 Image from PRNewswire 
American Express
To round out our list of iconic holiday campaigns is something left of field. Small Business Saturday is an annual event that American Express stages to help out local independent sellers. As Black Friday gets more and more commercial, small artisans need all the help they can get. The Shop Small microsite has maps that show small businesses in your area and even give you rewards when you use your AmEx with the establishments.
While this campaign doesn't have packaging per se, the small business owners use online printing partners such as Packlane to design and print custom boxes for their products.
Build a Reputation Beyond the Holidays
What all of these holiday advertising campaigns all have in common is that they built slowly over the course of many years. There's no point going all in for one season and having nothing to show for it the following year. It's great to be memorable for a holiday campaign, but it's better to be iconic as a whole.
Ready to make your mark? Get started on holiday packaging today with Packlane.