5 Steps That Will Improve Your Product Packaging Design
Not sure how to kick-off your product packaging design? Regardless if it's for a client, seeding campaign, or your own startup there's a lot that goes into it and a lot that gets overlooked.
In this guest post, luxury packaging expert Evelio Mattos shares 5 tips to kick-off your next product package design project. He'll also review the different types of packaging and the various experts you'll want to consult.
Evelio's Design Checklist explains how to design product packaging that will capture your customers' attention.
Before we review the different types of product packaging, let's answer this simple question:
What is product packaging design?
Packaging design is more than the art of creating a product's vessel. In other words, it's the entire process of realizing a systematic delivery method for your product.
Product packaging defines an item's characteristics, aligns them with the brand, and competes to the death with neighboring products.
Not only can it give your product its shape and provide its transport, but it also affects consumer perception.
A fragrance bottle designed to mirror the petals of a flower creates the idea of a floral scent in your mind before you open the bottle. A green glass bottle may indicate a hint of the outdoors, leaves, pines or even citrus depending on the color's tone.
Successful product packaging deploys an understanding of audience, materials, ergonomics, colors, and design as they present the product to the consumer.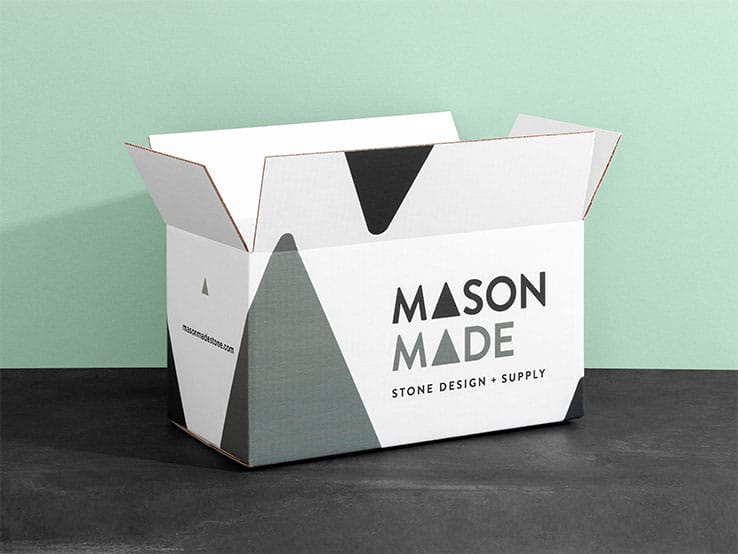 What Does Primary and Secondary Packaging Mean?
Product packaging design focuses on the package that is in direct contact with the product, also known as "Primary Packaging".
"Secondary Packaging" protects the primary packaging by transporting it and presenting it on shelf.
The hero of an unboxing becomes the product packaging design within a complete system that guides consumers through a brand-building experience. The manner in which consumers interact with your product, its size or fragility may require expertise beyond their own.
Because primary packaging is in direct contact with the product, understanding how materials interact with the product is critical.
Knowing how specific glues in manufacturing can tarnish metals is important for packaging designed for jewelry or collectibles.
It's also important to understand that certain paperboards absorb mold. This can create humidity that can spoil a refrigerated food product and jeopardize consumer safety.
Considering how uncoated fiberboard's super-fine sandpaper-like finish can scuff product's surfaces will allow you to ask the right questions. If you're unsure or are new to product packaging design, consult a professional.
You'll Need a Team, Here's Who
It takes an army to design, produce, and deliver product packaging to your doorstep.
Material specialists recommend substrates that avoid surface scuffing or promote freshness in foods.
Packaging engineers design custom tooling and protect products in transit with structural packaging.
Realization teams are able to deliver product packaging designs from on-screen to in-hand regardless of the substrate or production process.
Packaging project managers will help manage timelines, deliverables, and create an effective project plan.
How To Design Product Packaging Checklist
Now that you've identified your team, here's a handy checklist to follow that will teach you how to design product packaging for your next product.
1. Know the product
Knowing what the product paints a picture of what type of packaging is required. Is it flavored water, bespoke noodles, or a flat-screen tv?
2. Ensure product design is locked
Immediately identify if the product design is locked. If product design isn't locked you won't be able to finish the packaging design for the product until it is finalized.
If the product only exists in CAD, it's important to build a product surrogate for testing the user experience, fit, and function. Yes, you can build packaging virtually with product in it, but if you're designing packaging to live in the real world you need to prototype with the product.
3. Know your product size and weight
A product's weight combined with its material will inform you of substrates to avoid and which to inquire about. It'll also help determine the amount of cushion required to adequately protect the product during an ISTA test. ISTA tests include dropping the packaging on various faces and edges, vibration testing, and several other critical tests. Make sure you test prior to manufacturing. Failure to pass these tests will lead to product packaging misery.
4. Request a bill of materials (BOM)
A bill of materials (BOM) defines how many separate components share space within the product's packaging design it'll also inform the unboxing's order of operations. Failure to identify all of the components that go into the box will create many issues and cause delays. Changes to structural packaging will typically snowball into requiring changes to the complete structure.
5. Know your target demographic
When designing packaging, demographic is extremely important. Zeroing in on a tight group within the brand's identified demographic will allow you to design for one person vs designing something for everyone.
Create a filter through which to view your product as a single person then add extreme scenarios such as: The shortest version of this person, as well as the tallest version, how will they interact with the product packaging design you have created. The same person with large hands, small hands, and your own for unboxing experience. Nearsighted and farsightedness is also critical to consider when designing product packaging.
By applying a similar filter to the project, you will design packaging for a single person. The results will answer issues for everyone within the purchasing demographic.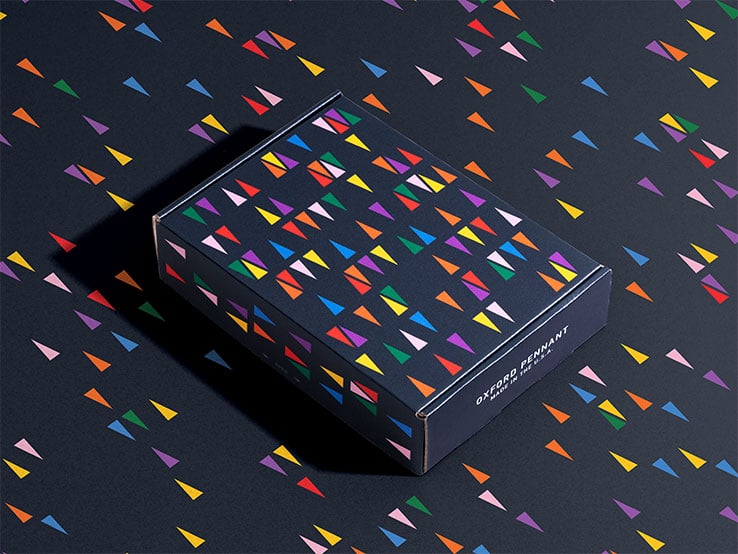 What to Know for Your Next Product Packaging Design Project
What it is and get a sample
If product design is locked
Understand its volume
Confirm a bill of materials (BOM)
Know your target consumer
Hope this outline for how to start your next product packaging design project was helpful for you. Following this kick-off checklist will provide the direction towards a successful packaging design.
Finally, apply these steps to your next project and start designing the custom packaging you deserve!