The Top 10 Articles With Actionable Business Insights For Right Now
Resources to help you survive and thrive
The market is changing on a daily basis and as a business, the changes can be difficult to navigate. Now more than ever, adapting is a beautiful and necessary thing for companies to succeed. With lots of misinformation and noise on the web, it may feel overwhelming to find the resources you need to switch up your current business strategy–so, we decided to do it for you.
To help you take action now, we've vetted over 50 articles on important trending topics from marketing and company culture to customer retention and supply chain risks. As coronavirus is a present reality for every business, we narrowed down our list to the Top 10 actionable resources for your brand.
Top 10 articles you should read right now
Retail
Immediate Steps For Local Retailers During COVID-19
Faire surveyed more than 20k retailers and makers on how they are responding to the corona crisis. They discovered incredible insights accompanied by amazing data that support the conversion from retail to online sales channels. Faire provides a list of steps you can take today, starting with reducing costs, increasing revenue, and taking care of your people as you switch to e-commerce.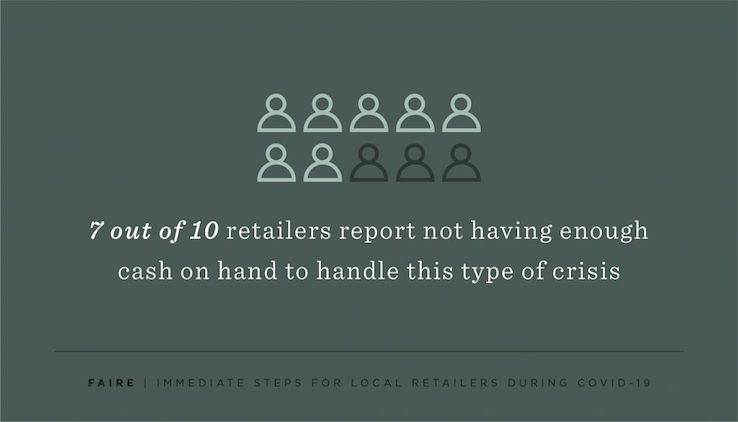 WITHIN, a performance branding company, is studying the effects COVID-19 has on e-commerce. This is a great resource to see the trends in e-commerce as they change on a daily basis. Each day, you'll receive new data on different e-commerce verticals which will allow you to measure how your own business' performance ranks against your competitors. You'll also be served with different strategies to help with customer acquisition.
E-commerce
How COVID-19 Is Impacting the Ecommerce Market
The Drum takes a look at the interesting behavior of customer's shopping online amidst a pandemic. Even as demand increases for some industries, they have found that the market is experiencing higher than usual cart abandonment rates and increased AOV for industries like grocery, pharmaceutical, and general retail. With a huge shift to online shopping, they assess how the situation will continue to develop in the months to come.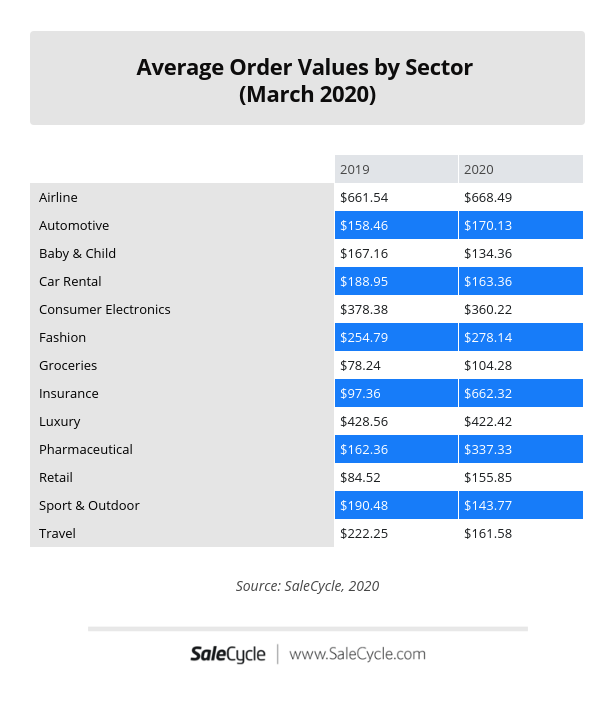 Understanding the COVID-19 Effect On Online Shopping Behavior
BigCommerce takes a look at how online shopping behavior has been shaped by COVID-19. From panic-purchasing to generational responses, e-commerce companies are finding that the world is rapidly changing. And in this changing world, the items that people are choosing to buy are changing. With shifts in revenue across e-commerce, it's important to understand the behaviors of shoppers in order to adapt.
How Coronavirus Could Slow Down Amazon Deliveries
As Amazon orders surge and workers become positive for COVID-19, the company could be facing thousands of delayed deliveries and out-of-business sellers.
Customer Retention
How to Focus Your Attention On Retention and Community Building During Slow Sales Periods
Smile is no stranger to community building and customer retention. They help small businesses increase retention and boost engagement with easy to use loyalty programs. In their most recent blog post, they explore laser-focused retention and community building in the age of COVID-19. You'll learn how to build your online brand community with empathy, develop a great onboarding experience for new customers, and offer rewards to increase sales.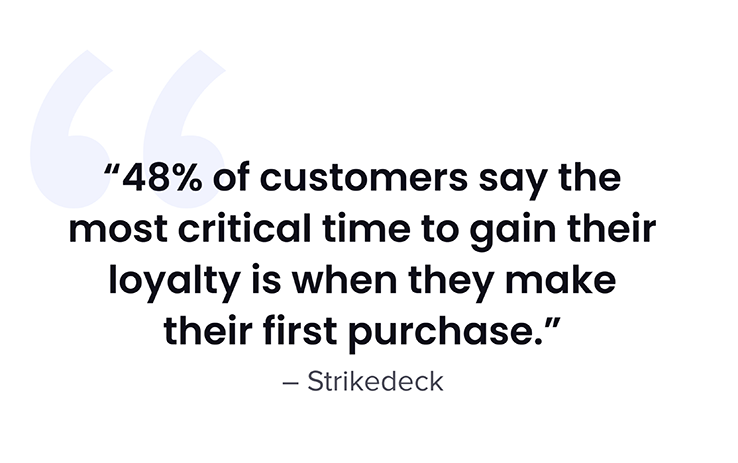 Marketing
How Forward-Thinking Ecommerce Marketers Are Handling the Coronavirus Outbreak

Klaviyo's Managing Editor, Katie Tierney, looks at how one e-commerce company is ensuring that its supply chain isn't disrupted by COVID-19. Their current top priority is getting products safely to customers' doors. The article offers many strategic concepts, like coming up with a strong business continuity plan and why now is the time to pull back on Facebook advertising.
5 Practical Marketing Tips For Staying Profitable During the COVID-19 Pandemic
With the sudden rise of people doing almost every single thing from their homes, marketing strategies must change to adapt and survive. Create & Cultivate talks with Laurel Mintz to give businesses and marketers everywhere a step-by-step guide for this adaption. She shares the importance of quality content, increasing social presence, and digital opportunities amongst a multitude of helpful insights.
Supply Chain
COVID-19: Managing Supply Chain Risk and Disruption

Deloitte has produced a report that focuses on managing supply chain risk and disruption during a global spread of COVID-19. Their report highlights short-term actions businesses can take to respond to supply chain challenges and disruptions. Here are just some of the solutions they explore: focusing on cash flow, understanding and activating alternate sources of supply, preparing for the rebound, and looking ahead to new supply chain models.
Company Culture
How to Retain and Build Company Culture During a Global Pandemic
Because there is no better time to strengthen company culture than in the middle of a crisis, OLIPOP shares their tactics for amazing company culture in an age of COVID-19. Their Chief of Staff, Liz Trowler, provides powerful action steps to build up employees and reinforce company values during this critical time.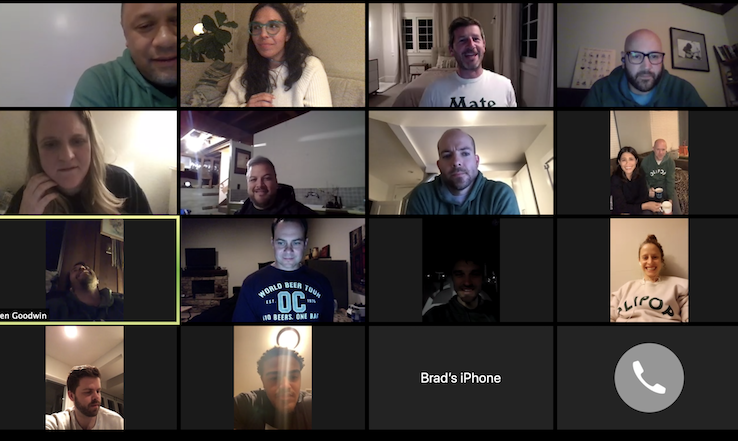 For companies who have temporarily left their physical offices and have encouraged employees to WFH, LoyaltyLion talks video meetings, cross-team collaboration, and the increased risks of burnout. They share actionable insights on how to embrace this new approach, stay productive, and acclimate to a very new way of work-life.
Additional resources
Here are some other notable resources that might be helpful for your business:
We want to hear from you
With this collection of resources, we hope that you take action and feel a little more certain during this uncertain time. Staying relevant is important to staying successful–and we want you to succeed. If you know someone that would benefit from these insights, please share this post (virtually, of course).
We love creating content for you and want to provide content that matters most to you. To better serve our community, we'd be so grateful if you filled out this super quick survey on what you'd like to hear from us.