If you're plugged into the design world today, you're probably well aware that everything old is new again. Many of the coolest products and packaging have old-fashioned lettering on them — from those with a mid-century aesthetic to those that harken back to the days of the Wild, Wild West. If you're looking for a vintage-inspired font for your packaging, the following 10 typefaces are great choices. They can give your product a distinctly retro feel so that they help transport your reader or customer back in time.
Motherline is more than just an old-fashioned font. In fact, it's aptly named as a toolbox because it comes with multiple versions of the Motherline font as well as more than 55 logo and badge templates, and 80+ nature vector illustrations. Motherline is fluid and fun. With its smooth, handwritten style, Motherline can be used for upscale projects, like men's vintage toiletries or accessories, or for more outdoorsy projects that evoke movement, like hiking gear, canteens, rustic goods and more.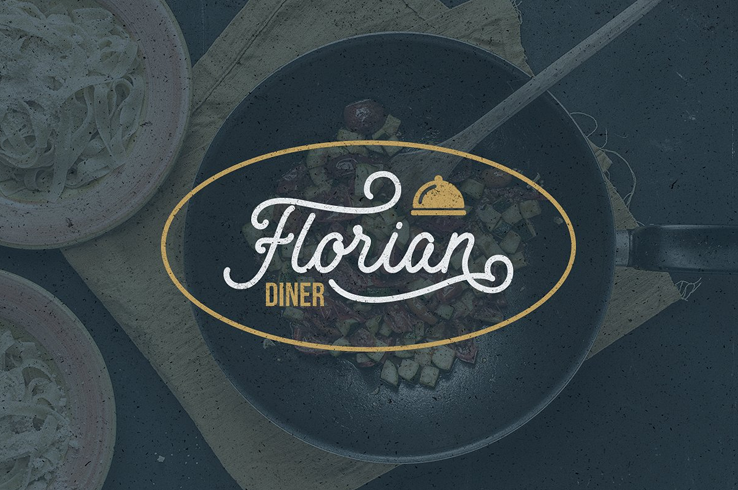 You may feel euphoric when you see this font family, especially if you're looking for a formal, bold and unmissable typeface that is unmissable. The font family comes with 11 font files and it can be used to make things where the words really need to be seen. Think: poster, banner for an event, art to hang on the wall and more. Euphoria is not the vintage font to choose if you're going for subtle.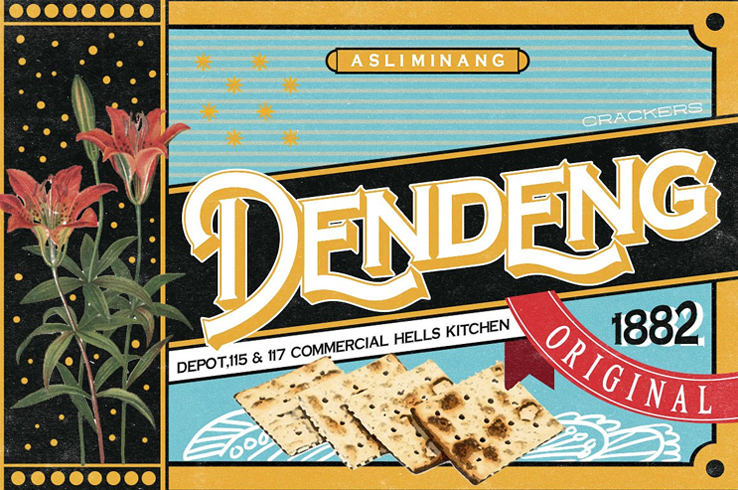 Brand your items with Hemera, this distinctly old-fashioned font that harkens back to the days when apothecaries and pharmacies sold floats and soda pop at their back counters. This is a decorative font, so it's not necessarily the most readable. But what it lacks in minimalism, it makes up for in fun and style. Bonus? The font comes with six vector banners and ornamental framing.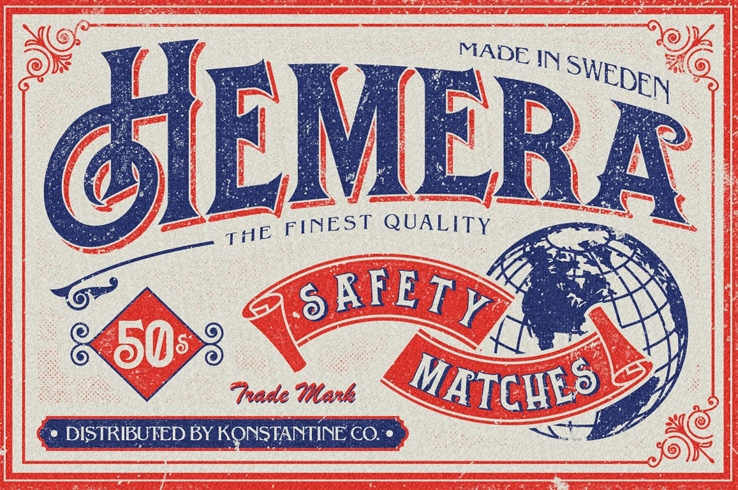 Are you looking for a retro font that screams hipster, Brooklyn, retro? If so, the Whiskey Font Collection is just the thing for you. This minimalistic font is easy to read and clean clean and easy to read, so use it for product packaging for things like liquor bottles, artisanal cosmetics and small-batch, handmade goods. The font collection comes in three different styles — regular, rough and aged (a distressed letterpress look) — so you can choose just how vintage you want your packaging to look.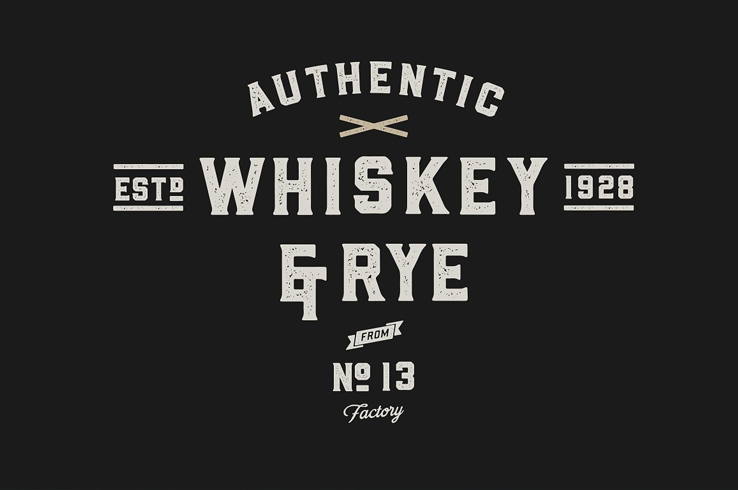 Another font collection just made made just for artisanal goods is Artisan (aptly named), which has 11 fonts with a distinctly vintage feel. Evoke the mid-19th century with each of the 11 fonts included in the collection, and use them in tandem with the 16 premium logo templates and 20 vintage shapes included. This is a great font collection for a product that you want people to know is retro-inspired but totally unique and handcrafted. The logo templates included are for Adobe Illustrator only.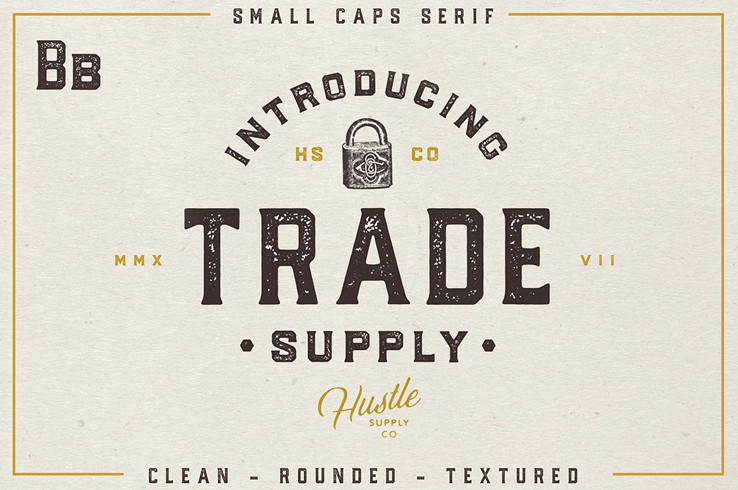 If the product you're creating is nautical or sea related, there's no better choice of vintage typeface than Harbor Vintage Label Typeface. The font comes in six styles, and each is fun and decorative and can be used to evoke a distinctively seaside, boardwalk or carnival feel. In addition to using Harbor Vintage Label Typeface for packaging, it's also a good choice of font for posters, (seafood) restaurant menus and greeting cards.
To get a feel for Herbert Lemuel, think Moulin Rouge, the old-timey circus and vintage state fairs. Herbert Lemuel is a decorative font that is bold and strange enough to be used for fun, casual projects but has enough embellishment to work for formal occasions as well. Consider Herbert Lemuel for any floral products, since its letters have a subtle petal-like look at the end. Herbert Lemuel font family comes in three sets bold and boldshadow, dots and outline, and sans.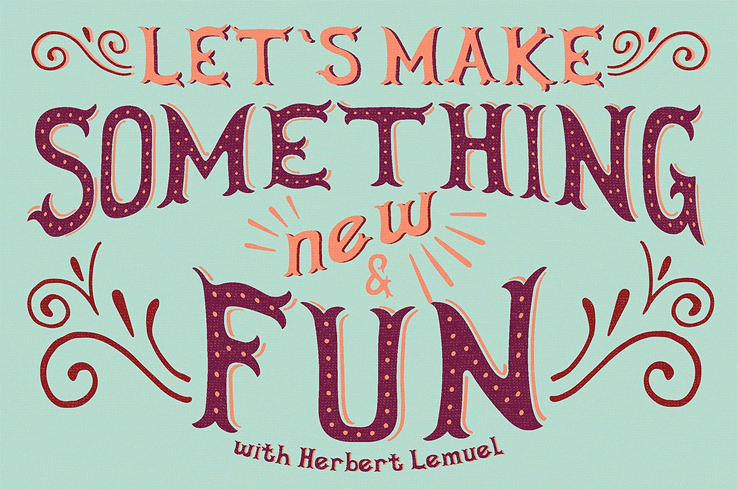 Shilling is a minimalistic, old-fashioned hand-drawn font that evokes packaging and product advertisements from the early to mid-1900s. In addition to the font, the designer of Shilling has included 40 hand drawn icons. Shilling is easy to read and an excellent choice for labeling.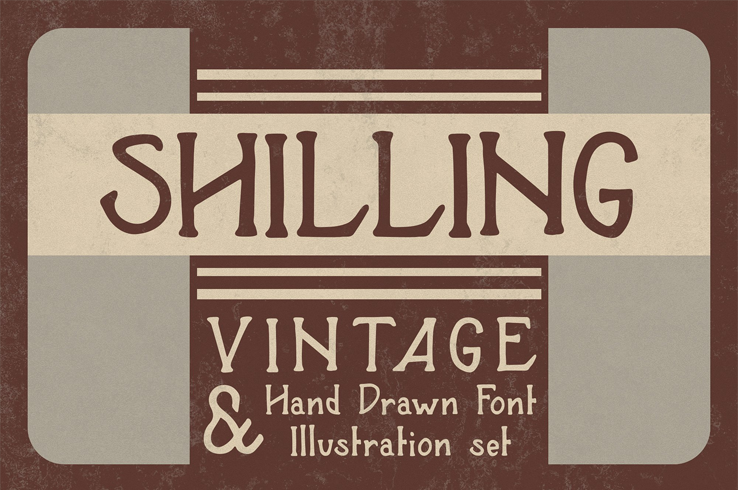 You can get really old-fashioned with Rawson & Stove Typefaces — two fonts that evoke early 1900 advertising. Use Rawson & Stove together for a product that you want to look distinctly turn-of-the-century; these two serif and sans serif fonts also make the perfect pair.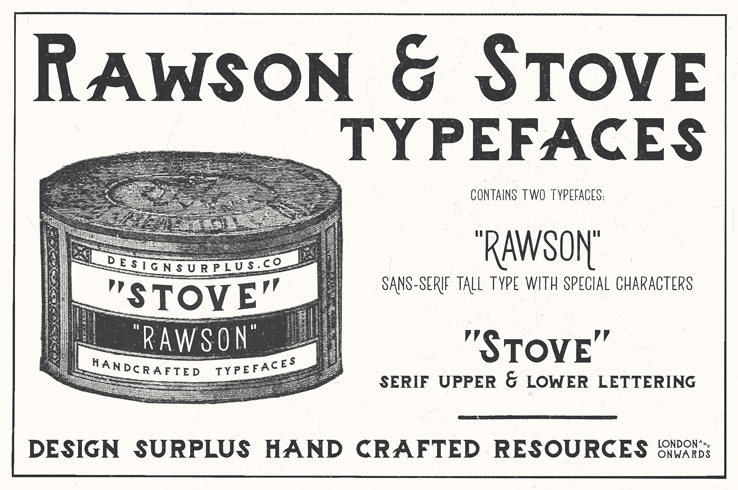 Perhaps the most whimsical font on our list is Hudson Vintage Label Typeface. This serif font is curved and quirky but bold and clear enough to be read on a label. The look of the typeface evokes the Hudson River; it's nautical and quick but beautiful and sophisticated, fitting in with the big cities it borders.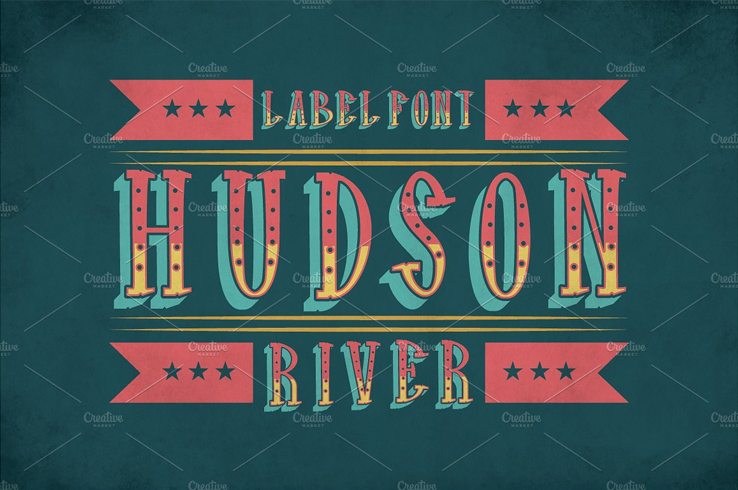 If you're looking to create a vintage or retro inspired package for your product, Creative Market has many more assets that you can incorporate into your design. To get some inspiration, check out these retro photos from Project Apollo or these vintage logo templates.