Father Time Bread Rises to the Occasion to Deliver Fresh Bread to Your Doorstep
Taylor West has always had a love for bread. He discovered his passion as a young missionary in Spain, and when he returned to America he craved the delicious fresh bread he'd eaten there. Over the next few years, he was consumed with baking the perfect loaf.
He shared his bread with friends and family and soon discovered there was a market for the wholesome treat he baked.
However, the super-premium organic ingredients and lack of preservatives he was using wouldn't allow his bread to be sold on supermarket shelves.
He'd need a novel distribution model and also saw an opportunity for market disruption.
And that's how Father Time Bread was born.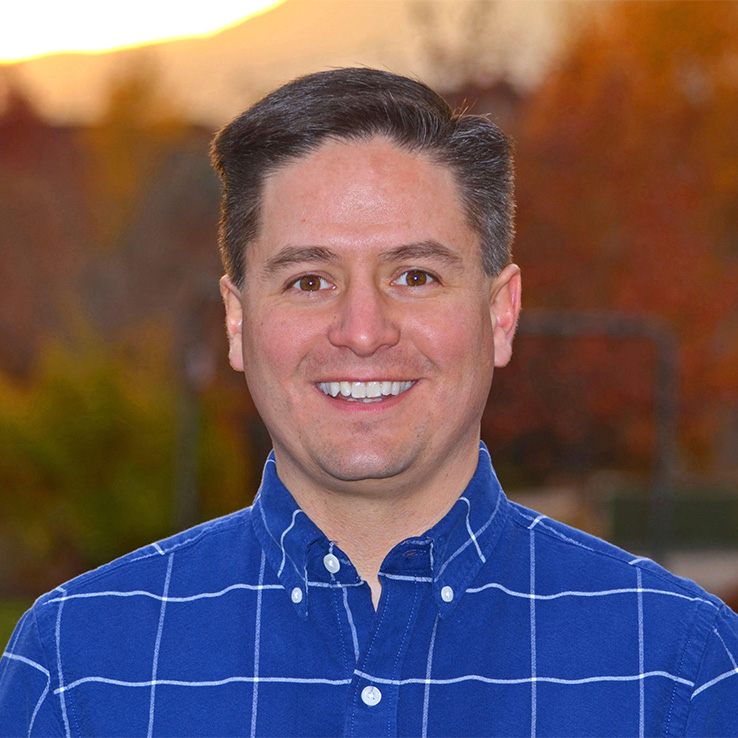 The Challenge
Safely Ship Bread Directly to Consumers
Tackling the challenge of getting bread to consumers in a non-traditional way didn't stop Taylor. By using a direct-to-consumer e-commerce business model, he's able to get freshly baked bread to families across America.
He knew shipping was key. With bread being an extremely fragile product, he needed to ensure that it could be delivered intact and without damage.
He also knew that whatever packaging he chose, it would need to offer not only product protection but be unique and stand out. His first box was a simple brown corrugated kraft box.
While it served its purpose, Taylor wanted people to have a WOW experience the first time they saw the box and smelled the delicious bread inside.
Because Father Time Bread is a premium product made with premium ingredients, it deserved premium packaging.
The Solution
Packlane's Easy-to-use Online Box Builder
Searching for packaging was a daunting process. Taylor discovered the industry was overly complicated and had wildly varying ranges in pricing and minimum order values.
After researching two dozen companies and getting samples, nothing stood out for him. That is, until he discovered Packlane.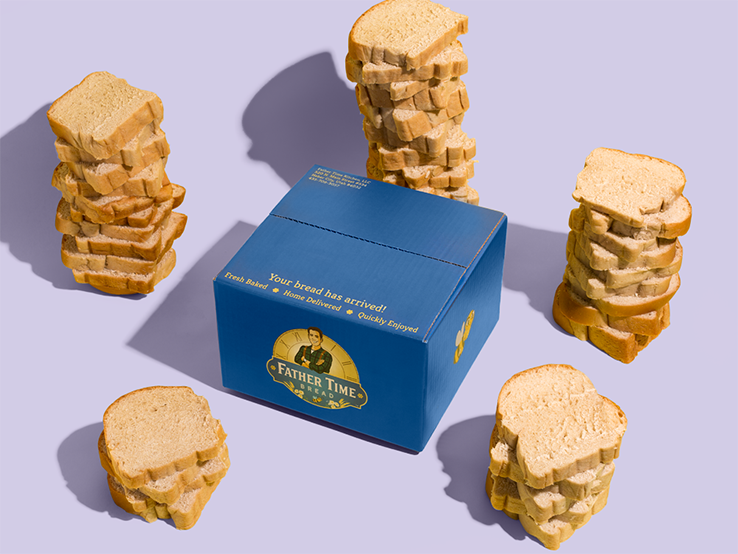 "When I discovered Packlane, it was a game changer. Using Packlane's online builder, I was able to quickly mock up a box design in full CMYK colors. The ability to self-design my box is amazing. And when I discovered I was able to order as little as one box, it only got better."
He tried a small test run of boxes from Packlane. When he got his hands on them, he was amazed at the premium quality of the printing and how the boxes felt.
But he wasn't sure which boxes were strong enough and he wanted to be sure he wouldn't let his customers down. Keeping the bread safe and undamaged was vital to ensuring customer satisfaction.
He discovered that he needed structural reinforcements on the inside of his boxes to safely contain the product. He reached out to Packlane for help because he wasn't sure how custom inserts worked.
Taylor worked closely with Packlane's Sales team, who solved his issue by shipping him samples of custom inserts he could use in his boxes.
In the end, the sales team was able to help him choose a stronger material for his custom shipping box. This resulted in making the exterior even more durable than he expected.
The Results
Delightful Bread and Delighted Customers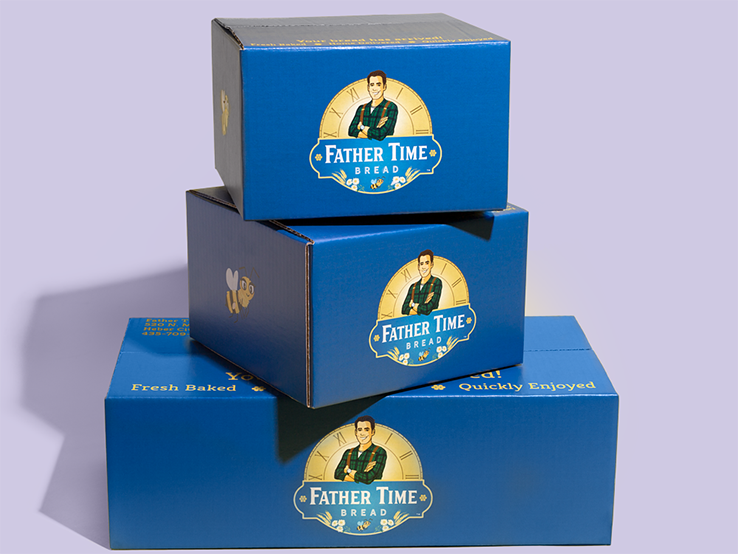 With custom inserts in place, Father Time Bread's product was snuggly secured and ready for shipment.
Since utilizing custom inserts, Father Time Bread hasn't received a single complaint about damage to their box or the bread itself. This has given their customers a better product and, ultimately, a better experience.
Customers have commented on the amazing design of Taylor's box and how much they love seeing it when the bread arrives. Thanks to his custom design, he's noticed a significant increase in viral sharing of the box on social media.
As well, the company has seen better customer retention and a significant increase in both referrals and sales.
Since improving the strength of his box and adding custom inserts, Taylor has seen a 20% increase in revenue and the company's subscriber base is up by 25%. With numbers like that, it's no surprise that he sees the value in his custom packaging.
"Customers love receiving our deep blue box when it hits their doorstep. There simply is no better option than Packlane. If you're doing small quantities and a very highly customizable design, nothing can come close to the experience."