10 Unique Resources for Food Packaging Design
Food packaging design has certainly come a long way from the early days of Chinese bark wraps or Napoleon's canned goods. The evolution in materials, printing methods, and design tools has left us with truly exciting possibilities when it comes to packaging food. With so much innovation in display, simply walking down a grocery store aisle has become a real source of inspiration for many creative professionals.
While fascinating, the ultra-creative spirit that has taken over this field has also made it harder to wow consumers with your own food packaging. Inevitably, the bar has been raised. That's why today I'm sharing 10 unique resources that will level up your food packaging design and help you stand out. At a time when the competition for buyers' attention is fierce, take these as your secret weapons.
This is a guest post by Laura Busche, a Brand Content Strategist at Creative Market who regularly blogs about branding and business at laurabusche.com/blog. She is the author of O'Reilly Media's Lean Branding book. Laura earned a summa cum laude degree in Business Administration from American University in Washington DC, and a Master of Arts in Design Management from the Savannah College of Art and Design (SCAD). She is passionate about design, branding, and their exciting crosspoints.
100 Food & Drink Icons
This versatile icon set is perfect to design a unique pattern for food wrapping paper.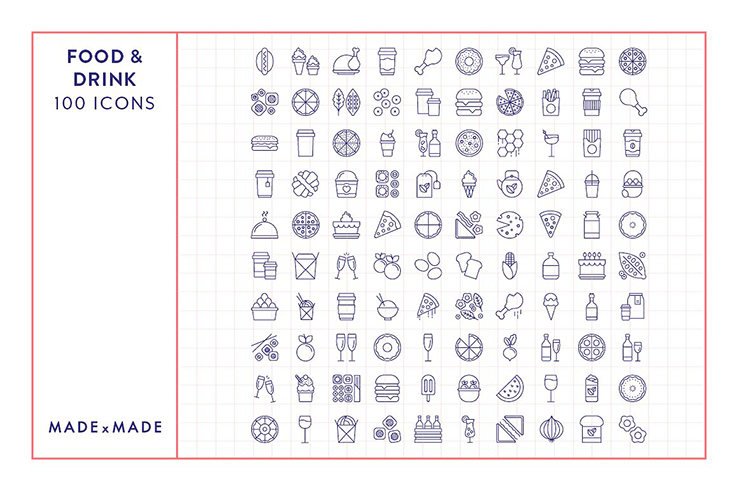 Eco-friendly Icon and Logo Bundle
Mark your products' packaging with the right labels to indicate eco-friendliness or the absence of a specific ingredient — this bundle makes it easy.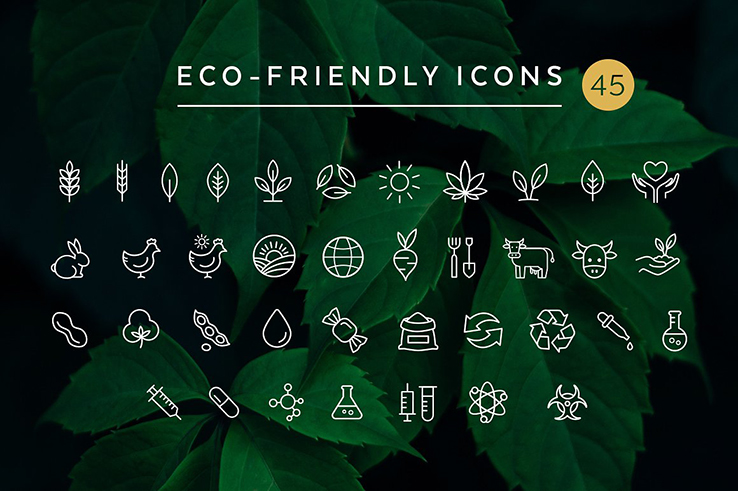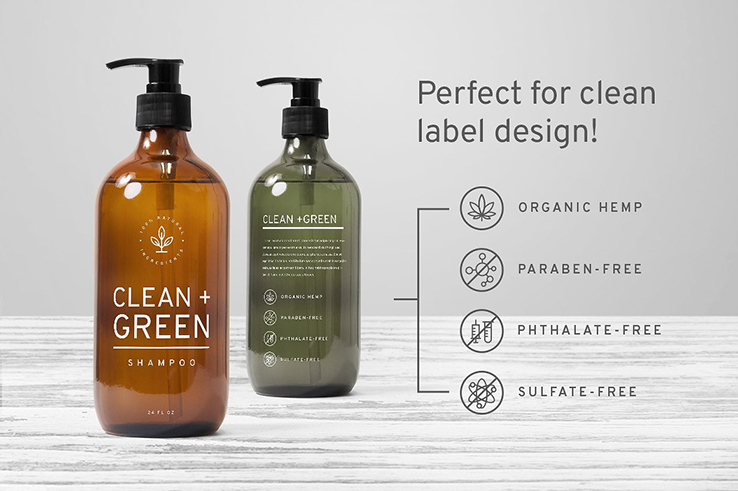 Meat Restaurant Illustration
These minimal patterns are a great option if you're designing a box or box filler for meat products.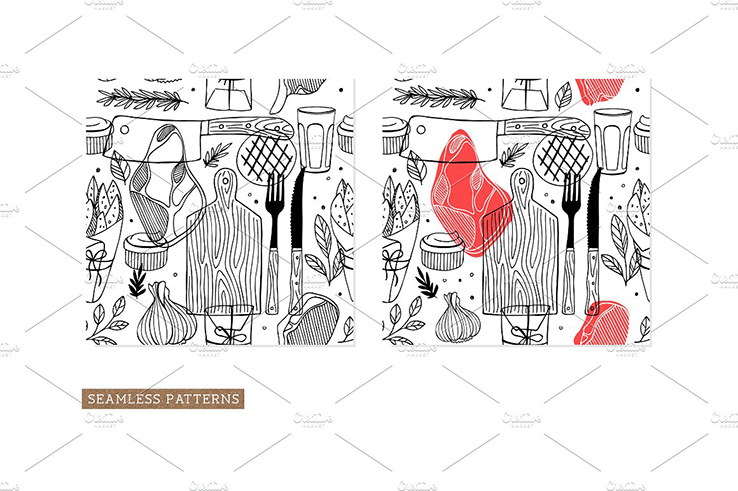 Vintage Bison Engraving & Package
This set includes a pre-designed label that is ready to adapt to your own brand's copy and creative.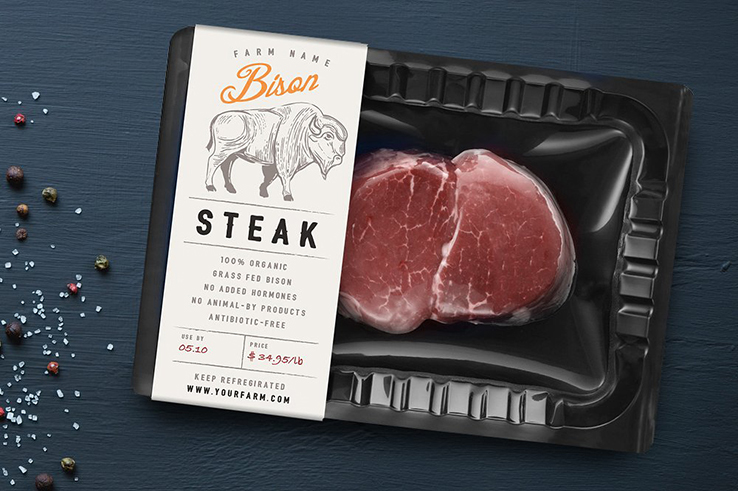 Delight Lettering Bundle
If you're looking for a unique font set to brand beauty products, this Delight Lettering Bundle is here to help.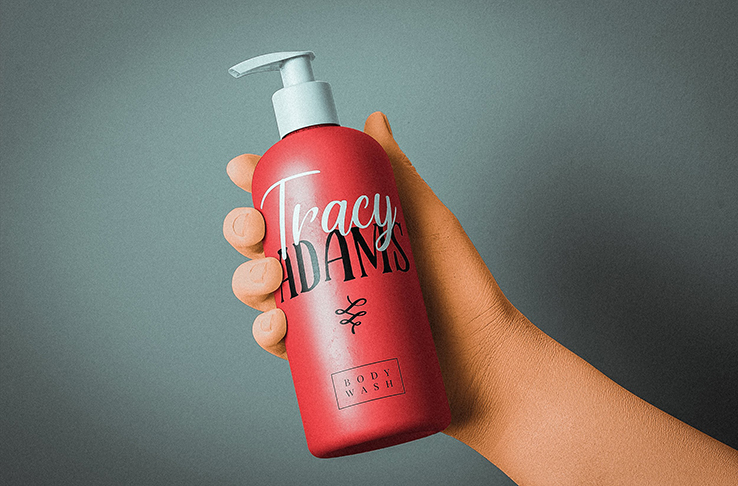 Blueberry Yogurt Packaging Design
Sometimes all you need in order to get started is a little head start on the blank canvas. This packaging design template is ideal for beverages, and has laid out key elements like the product's name, logo, brand pattern, and content description for easy tweaking.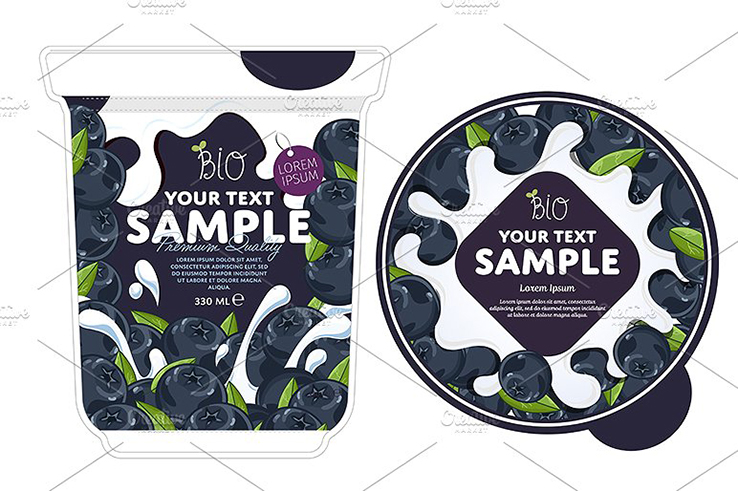 Cocoa and Chocolate Badges
Creating a folding carton box for chocolate or other sweets? These line drawn badges are the perfect starting point for a unique pattern to make your box stand out.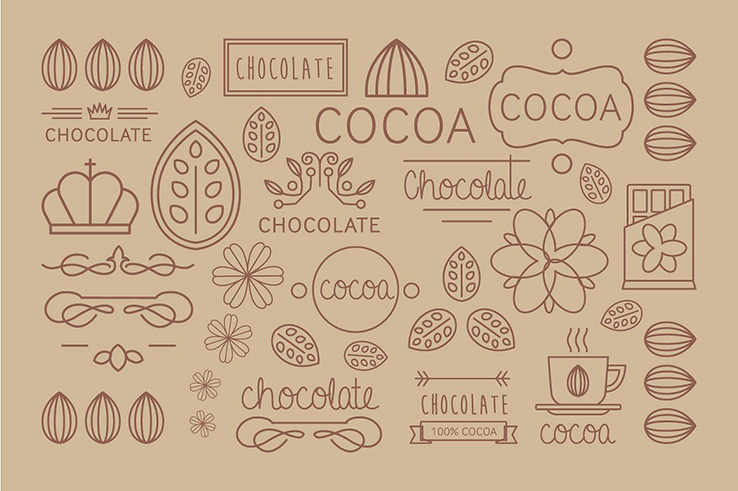 Westcraft Sans Bundle
One of the hardest parts of designing product packaging is to find a group of fonts that work well together. Find a type scheme that is not too overpowering, but not too simple. The Westcraft Sans family achieves just that, including 15 different styles that have been designed to pair harmoniously.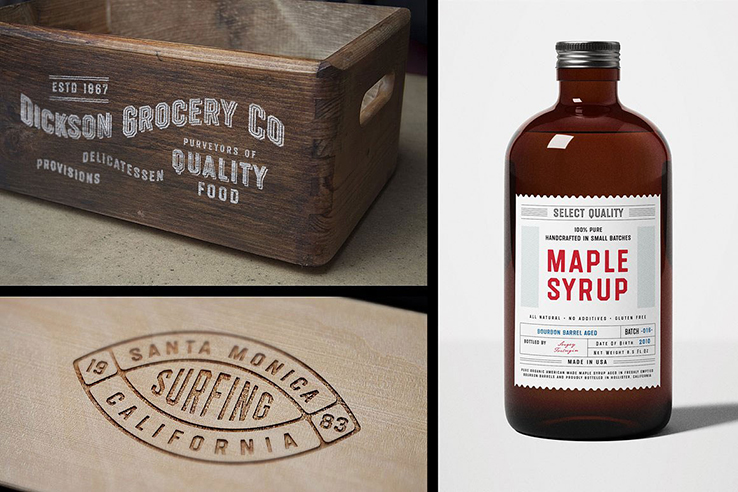 Intensa Font Family
Intensa provides a set of 15 fonts that are ready to mix well together right out of the box.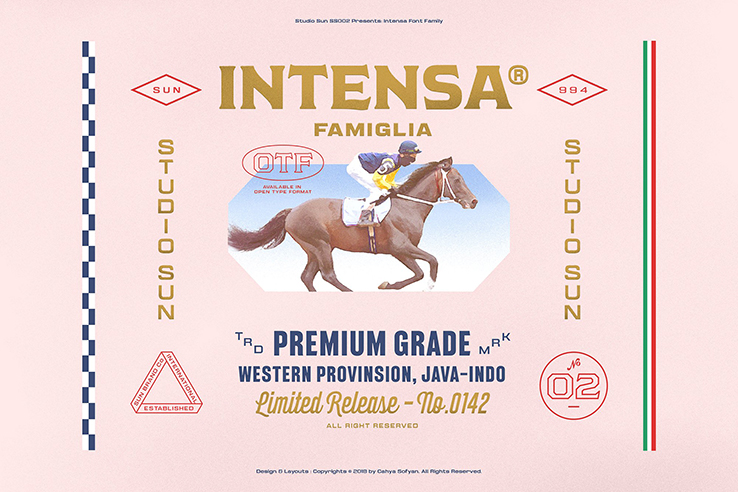 Braisetto
Another common challenge when working with fonts in the context of packaging design is finding a legible script. Sometimes the food item you're offering simply calls for a script, flowy typographic choice. However, many of these kinds of fonts are not designed in a way that makes them easy to read. That's precisely where Braisetto excels: if your food packaging project requires flair, a bespoke feel, and legibility, this font family is a great option.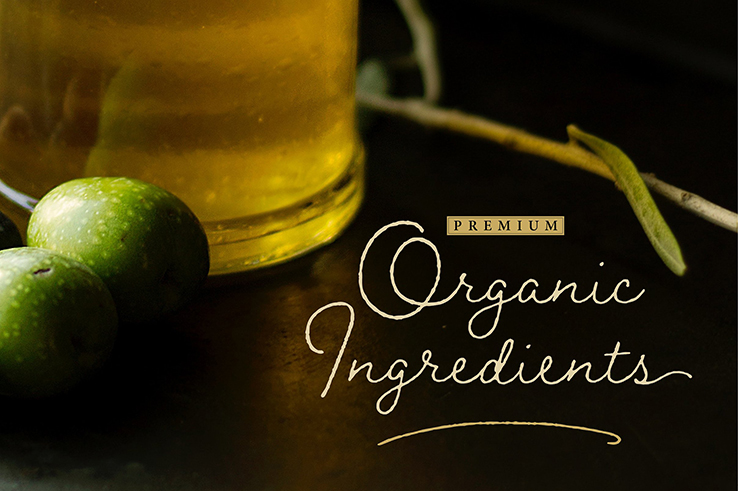 Find more design resources
For more design resources to take your food packaging design to the next level, check out Creative Market.
---
Food safe packaging can include the primary packaging that's closest to your food product. It can also include the shipping boxes and mailer boxes that will help keep your food safe in the mail.
At Packlane, we can help you create custom secondary packaging for shipping and transporting your pre-packaged food product.