How to Choose Brand Fonts for Packaging Design
When it's time to choose brand fonts for your packaging design, you'll want to be sure that they add elements that attract people to your product. Your packaging design plays a major decision on whether or not people will buy your product or leave it on the shelf.
If your packaging is dull and boring, customers may ignore your product altogether which is the last thing you want.
While every element of packaging design is important, let's focus on how choosing the right brand fonts can make a difference and provide recognition for your brand that conveys invaluable information to your customers.
Creating this type of brand recognition will not only make your product more memorable, but it will also facilitate an emotional connection between your customer and your product.

Choosing the perfect brand fonts for packaging
When choosing fonts for packaging, you'll want to consider your brand's identity. Is it fun? Is it serious? Is it carefree? The fonts you choose for branding are key to instilling a lasting impression of who you are as a brand and what your product stands for.
Some questions to ask yourself about your brand fonts:
Are they easy to read?
Are they unique?
Does this make sense for my brand?
Does it make my brand memorable?
People make assumptions about your product by the brand fonts you choose. If you're an e-commerce brand that sells luxury handbags, choosing Comic Sans as the font for your branding is probably not going to win over prospective customers.
On the other hand, if your brand's personality is ironic and witty, Comic Sans may be the perfect choice (but let's be serious, is it ever a legitimate option?).
Look at the fonts used by Cuphead: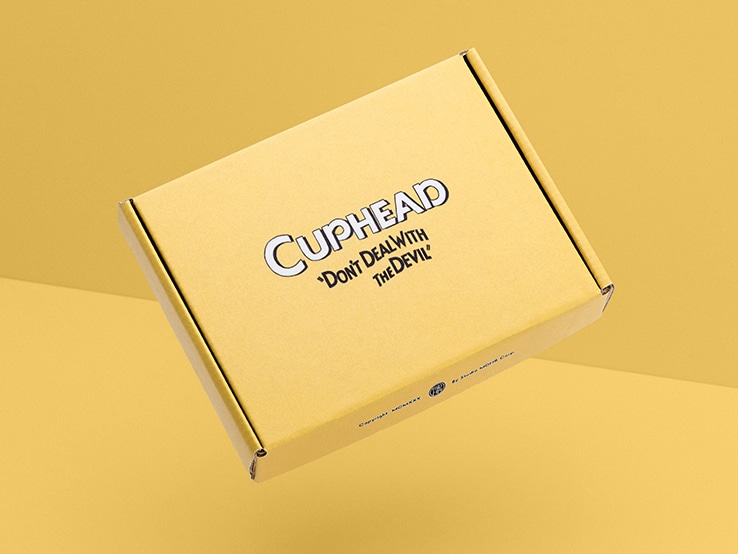 Cuphead is a video game but for their branding, they took a trip back in time. For their box, they used fonts that harken back to the animation style of cartoons of the 1930s.
If the retro look is something you're looking for, here's a list of 10 vintage-inspired fonts to help you get started.
Where to find free branding fonts
Using free branding fonts is an option if you're looking to save a little money. There are literally thousands of free branding fonts available for download online. But, like anything, you get what you pay for.
Free doesn't always mean better. You may find that free fonts don't always have the various styles or weights (bold, italic, condensed, narrow) that you're looking for. You'll often find that many free fonts don't have characters for foreign languages, currencies, hyphens, or even apostrophes.
Free font libraries
Paid fonts
If you find the right font for your brand, it's almost always worth investing the money into your business. It may seem like a costly investment upfront but down the road, it can help to solidify your branding and product's reputation.
How to use brand fonts for packaging design
When choosing fonts for your custom packaging design, keep in mind that thicker fonts will look better on your box.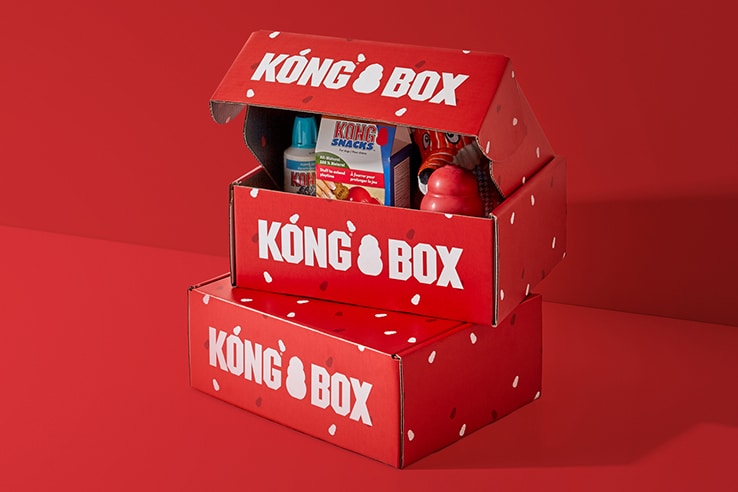 KONG is a well-known brand and anyone with a dog surely recognizes its branding. They use a thick font on their monthly subscription box that is instantly recognizable and easy to read. And because they used the outline for their KONG Classic dog toy on their custom mailer box, there's no surprise what's inside the box.
Using thin fonts such as serifs can become hard to read when printed on packaging and may lose some design elements. This is especially true when using italics or script fonts.
Inks bleed a bit. So if you're using white fonts on a dark background, embolden the font to make sure it won't disappear or seem smaller due to an optical illusion.
Use bold fonts with bright or dark colors when using fonts on your packaging design. This will ensure that when your packaging is sent to the printer, you'll get the best results possible.
Industry-standard recommendations for type size are 10 pt minimum for mailer boxes, shipping boxes, and tuck top boxes. For folding cartons, the minimum type size is 6 pt.
Also, make sure there is at least ⅛-inch (.125") offset on each side of the box so that your text is not cut off during box assembly.
When choosing your brand font, what's your type?
Choosing the right brand font for your packaging design is just one more step to creating a unique and memorable unboxing experience for your customers.
Whether you decide to use a free or a paid font for your branding, your options are abundant. While it may seem easier to find a free font, consider the investment that unique branding can provide for both your business and your product.
When it's time to design your packaging, use the above tips to make your font and packaging stand out.
With the right font, your packaging and brand identity will reinforce your marketing and help prospective customers convert. And more conversions mean a Helvetica good time for your business!