Branded Packaging Elements That Work with Automated Fulfillment Systems
This is a guest post written by DCL Logistics
Direct-to-consumer order volume has rapidly increased in the last two years and as a result, more brands need to find ways to distinguish themselves from all the other brown boxes on doorsteps. Simultaneously consumers demand faster delivery times, with two-day, one-day, and even same-day expedited shipping expected for everything now (thanks, Amazon!). This means fulfillment providers are required to produce a much higher throughput of order processing. Thus, more automated systems have been put into place to keep up with both order volume increase and demand for faster product delivery.  
The catch is that many customized product packaging doesn't work efficiently with many fulfillment automation flows. Box sizes that perfectly match your product sizing may not fit through an automatic tape machine or print and apply station.  
How do brands distinguish their products in the market without slowing down their fulfillment? Here are the top three types of branded packaging and how they work with automated fulfillment systems.  
Special Inserts Are a Cost-Effective Way to Add Branding

 
Some of the most cost-effective customizable packing materials are inside the box. When implementing new packaging or changing your fulfillment flow, it's important to start small. These packing options are great if you're interested in adding a little branded flair, but can't afford to change the order fulfillment process too much.  
Custom Inserts

 
Adding a flyer, card, or coupon can go a long way in giving your customers a special surprise. While adding inserts will require updating your fulfillment flow, it won't disrupt any automated systems like conveyance, robotic picking, or print and apply labeling.
A big benefit of adding a special coupon or flyer is that it's more cost-effective. The costs incurred will be one-time costs like hiring a designer to create a branded card, not an additional dollar per package in shipping fees because of increased package weight.  
Insider tip: Increase average-order-value by adding custom messages. It may take some time to set up with your fulfillment provider, but the added benefits will pay off. By charging a small fee for adding a message, you'll increase your profit margin. Plus, your customers will have fun personalizing their products and gifts, which is a win-win for everyone.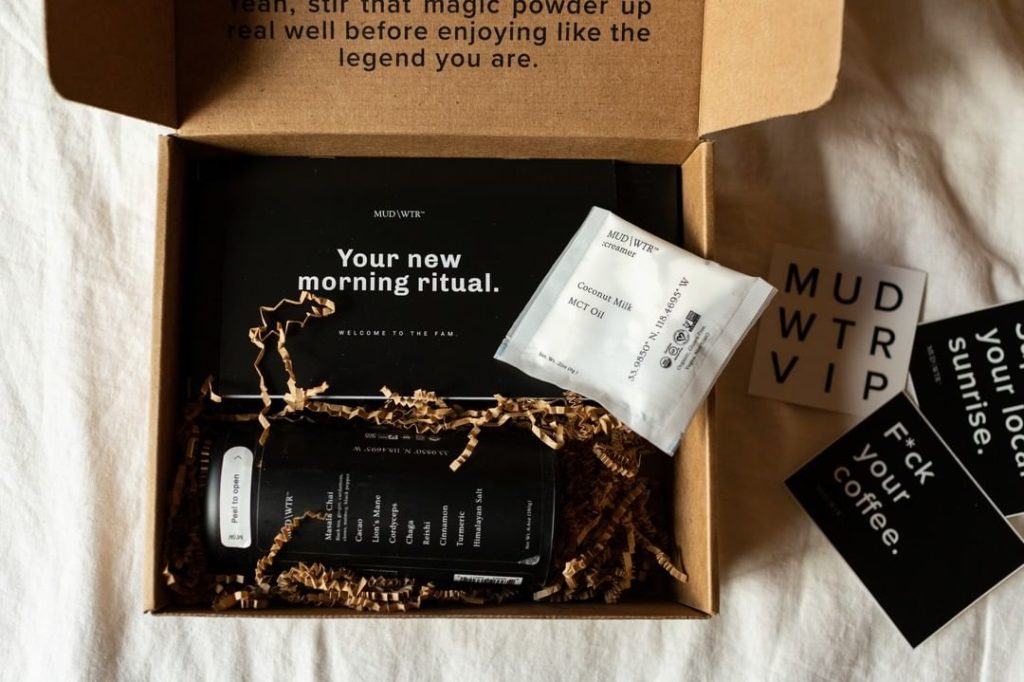 Branded Product Box

 
If you ship multiple products in a box or need a little extra protection around your product, that means you're already investing in an outer carton along with product packaging. Paying for branded product boxes will be worth it. This is where you can show off your brand personality.  
Insider tip: There are many more options than boxes when it comes to product packaging. Consider an envelope, bag, or custom container with your brand design. Catch your customer's eye with something your competitors aren't doing.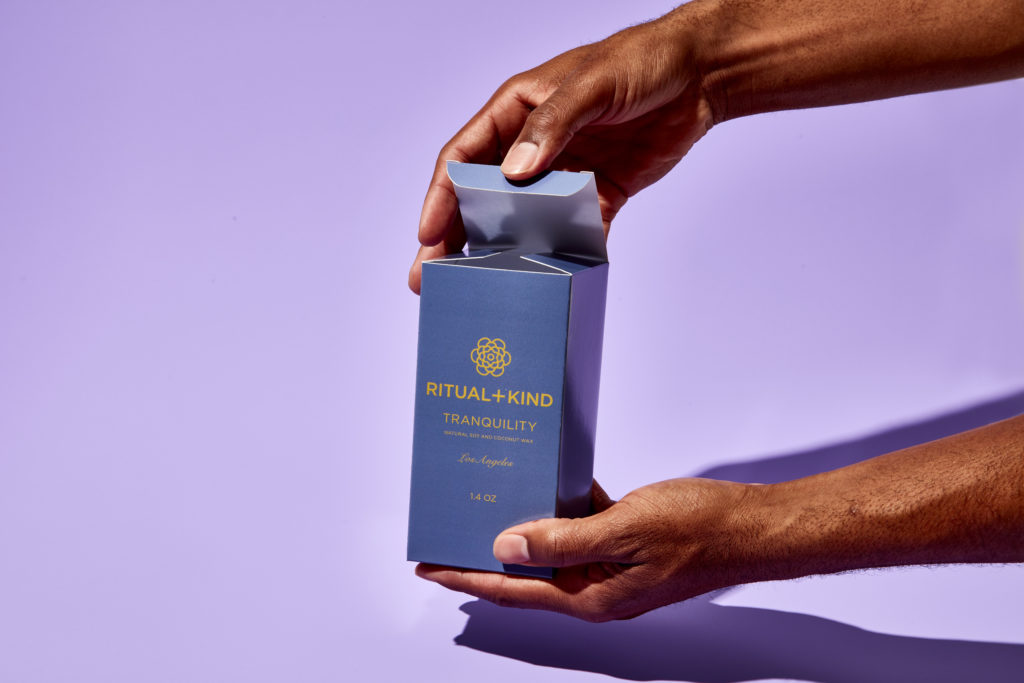 Give Customers a Boost with Colorful Dunnage and Branded Packing Materials 

 
Also called void fill, dunnage is any packing material that fills spaces between the product and the outer shipping box. It is used primarily to protect products when being loaded and unloaded during transport. The right kind of dunnage will help keep your products aligned within the carton so that they look exactly as you want when your customer open their package. Plus, they help regulate air circulation and insulation for products that may need it.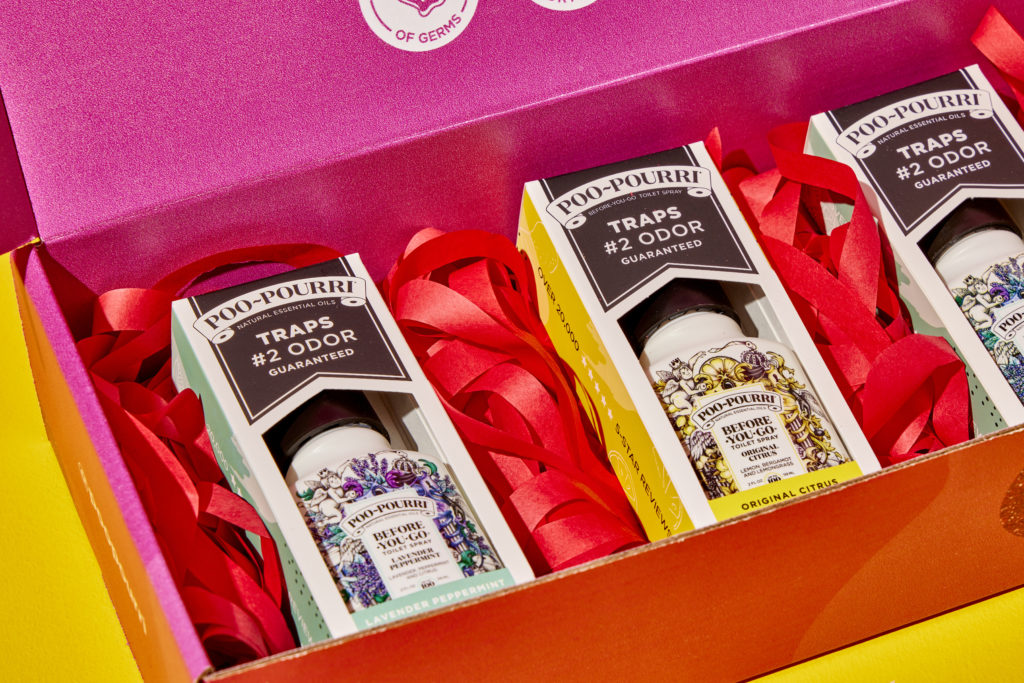 While most filler material can't be branded, there are choices to make that can enhance the brand vibes. Sizzle paper, kraft paper, and SpiroPack come in all sorts of colors.  
In most small and mid-sized, even some large-scale ecommerce fulfillment operations, the packing process is largely still done manually. This makes packing materials a better option for customization than other branded packaging. In larger scale fulfillment operations dunnage and void fill are often added on an automation line, so adding a specialized kind might not be possible. Check with your 3PL (third-party logistics) or fulfillment provider to see if adding colorful filler will slow down any of your order processing.  
Insider tip: If adding colorful packing material isn't an option, look into adding tissue around your product. It's a low-cost boost to the unboxing experience, and you can add designs, your logo, or brand colors.  
Keep in mind the security of your product when you redesign your inner packing materials. Product damages will mean lost revenue and disgruntled customers.  
The Ultimate Way to Stand Out is Branded Boxes

 
With more and more items being ordered online, brands are relying on the unboxing experience to delight their customers and distinguish their products from the other brown boxes.  
Custom boxes are a great way to display your branding. Whether by adding company colors, a logo, or a catchy tagline. You'll reinforce your brand personality while giving your customers a fun surprise when they receive your products.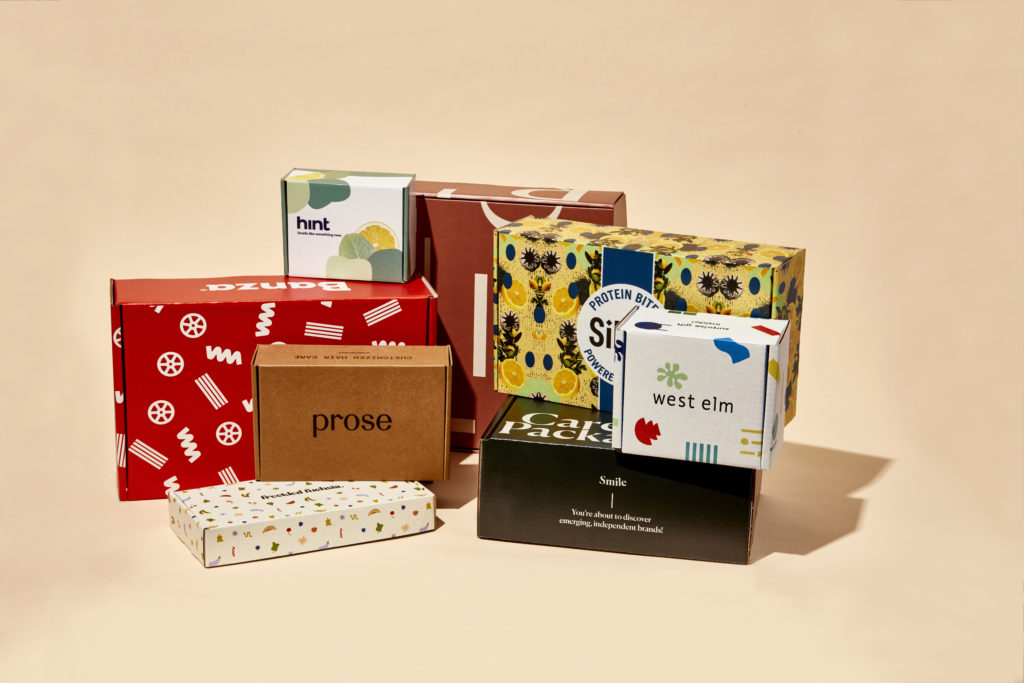 Mailer versus Product box

 
There are a few different types of boxes you can customize. It's important to weigh the pros and cons as each will affect your overall shipping costs and product overhead differently. Some branded boxes work well with automated fulfillment processes—whether assembly, packing, taping, or labeling—and some that don't. It's important to work with your 3PL or fulfillment provider to ensure the boxes you choose will also flow easily through their automated systems. 
Insider tip: The biggest factor in determining your box design should be the DIM weight of your overall package. Adding custom packing materials can increase the size, weight, and volume of your package which are all factors in calculating the shipping cost.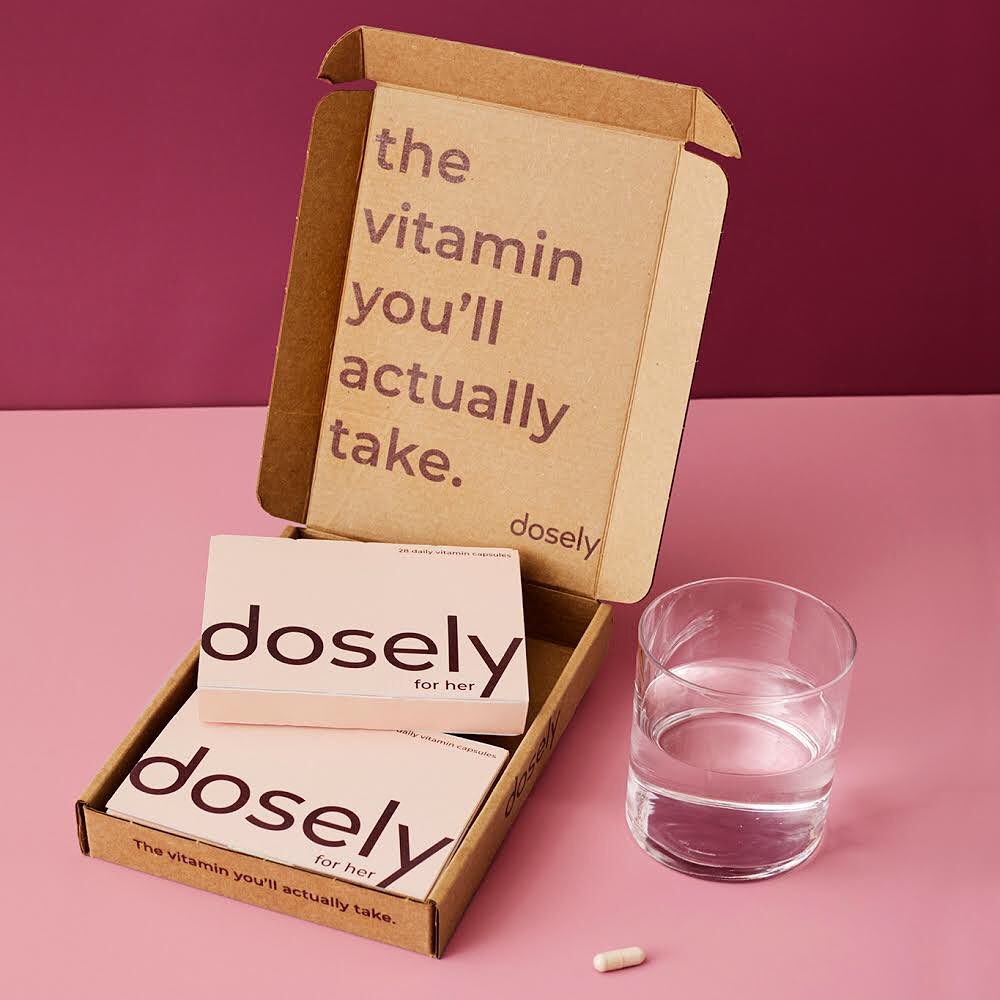 A mailer is the outer shipping box used to house multiple or single products and packing material. Using customized mailer boxes is good if you often ship multiple products in a single order (increase your average order value by bundling products!) or your product requires protection with specific void fill materials (don't let damaged products ruin your reputation!).  
The benefits of branding your mailer box: you'll stand out from the other brown boxes. 

The downside to a new mailer: if it's a custom size it won't fit in an automated tape machine or print and apply station, and it may incur different shipping fees. Additionally, there may be extra fulfillment fees to store, build, and use custom boxes.  
Insider tip: Many brands report an uptick in stolen packages when they shift to branded boxes. While there is no hard evidence to support this, if you primarily ship to high-density areas, porch pirates might be even more delighted by your branding than your core customers.  
Product boxes, on the other hand, just go around the product and are usually made of lighter materials. It is usually tailor-made to fit the product and may have many branding elements on it—instructions, ingredients, artwork, descriptions, or more.  
The benefits of using branded product boxes: they are often very light weights and won't affect overall shipping costs, plus if you really nail the design it might become a "keepsake" for customers or get public praise on social media.       

The downside of a new product box: it might not offer enough protection for products.     

  
Know the Lead Time

 
Some custom boxes require special assembly or storage. If this is the case, it may not affect any automated processes within your fulfillment provider's facility, but it may affect the fulfillment lead time of order processing.  
Ask your 3PL if the branded boxes you want will require any special attention or additional costs. If they do, knowing your lead time will be important when you communicate delivery windows to your customers.  
Custom Tape and Stickers Will Add Flair Without Crushing Your Budget

 
If a stylized or colorful shipping box is too costly for your brand, or it won't work with your 3PL's automated systems, you should consider adding branded elements to stock boxes. Custom packing tape and stickers are great, low-cost elements that will give your boxes brand recognition without affecting your shipping fees.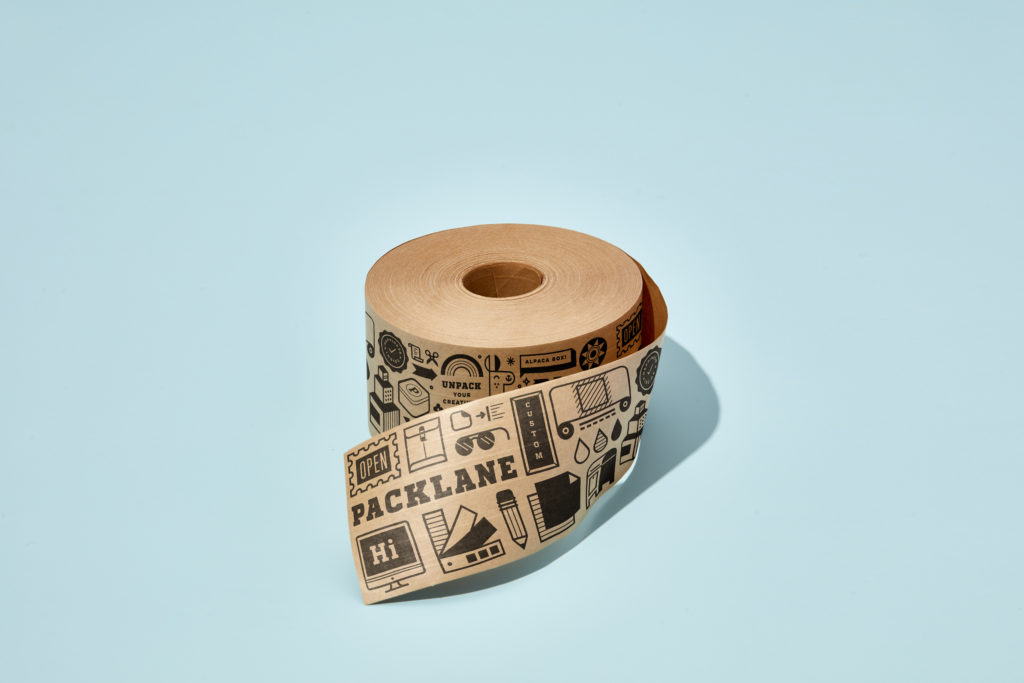 Branded Packing Tape

  
A strong stripe of color can quickly give your boxes a distinct look. You can add a logo, brand colors, or a tagline—the options are endless.  
Pros: If your brand has a unique color palette, custom tape is a very cost-effective, packaging solution. You won't need to over-design the tape to give your packages brand recognition. Custom tape is a good option if you have a lower volume of orders.  

Cons: If your 3PL relies heavily on an automated tape machine, adding custom tape likely won't work with that specific flow. Custom tape requires a manual application for each box. While custom tape may not work with a tape machine, it might not actually slow down your fulfillment significantly. Before automated tape machines, warehouse employees were manually applying tape to all boxes all the time. It can be done and is still done often.  
Stickers

 
It's very easy to add stickers to standard-sized boxes, which will allow all packages to still easily flow through the automated systems set up by your 3PL. 
Pros: A very low-cost option, stickers won't add any extra cost to your shipping fees. This lightweight branding is simple to add to regular boxes. It's also very easy to set up! Order the materials and add them to your fulfillment

work instructions

. Vet the process with your 3PL, but it's likely to be a simple and fun thing to start quickly.  

Cons: The only downside to adding stickers to your shipping boxes is that they don't take up as much footprint as other branded elements can. Stickers will be noticeable, but not quite as obvious as custom packing tape or a colorful box. 
Bottom Line

 
Ultimately, you'll need to work with your 3PL or fulfillment provider to determine what automated processes they use, and which specialized packaging elements will work well with their systems. Be sure your fulfillment team is well versed on how you want your product to be shipped. This starts with clear work instructions, open communication, and many iterations and tests to ensure they get it right, each and every time.  
About the Guest Author DCL Logistics provides hassle-free fulfillment to high-growth brands looking for custom fulfillment solutions. A modern 3PL, grounded by 40 years of operational expertise, our full suite of fulfillment services allows brands to scale without sacrificing flexibility, quality, or customer satisfaction. If you're looking for fulfillment support, reach out to our team for a quote.