Creating happiness through a homemade lifestyle wasn't an accident for sisters Elsie Larson and Emma Chapman. When they created their lifestyle empire, A Beautiful Mess, they knew they wanted to share their experiences in their own unique way.
That meant focusing on a DIY ethos that didn't sweat the small stuff and embraced imperfection. As they say on their site,
"Life is better when it's a little bit messy.
In 2016, they decided to launch a new brand called Oui Fresh that combined their passions for wellness, non-toxic beauty products, and 90's nostalgia.
They chose Packlane to create the packaging for their monthly subscription Beauty Box. Oui Fresh founder Elsie Larson, a Forbes top influencer of 2017, was gracious enough to speak with us about their packaging.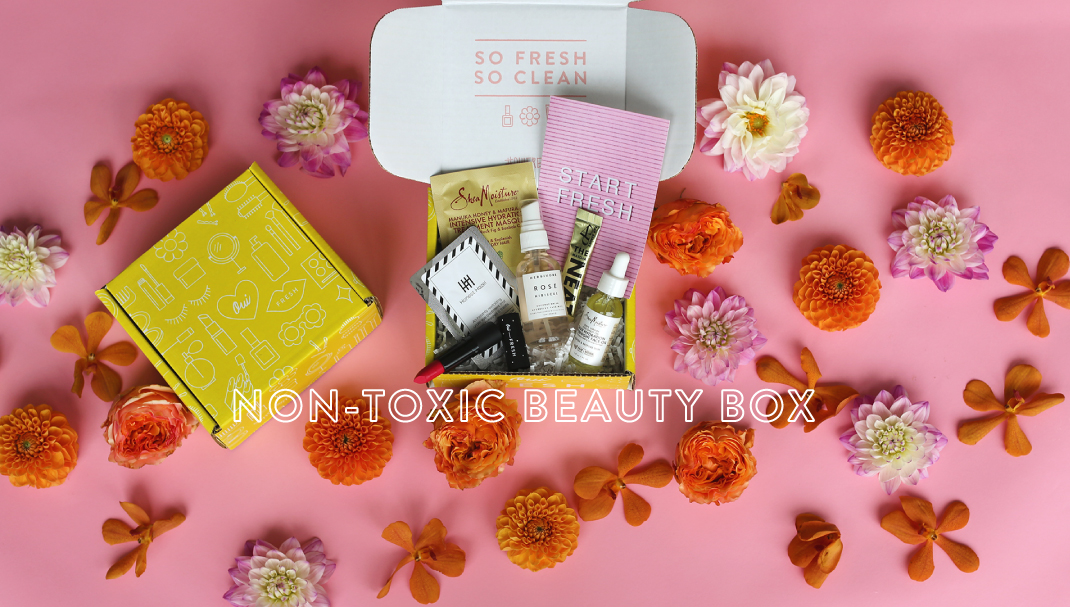 Oui Fresh is a really exciting and fun brand. How does it align with A Beautiful Mess' overall brand?
"To be honest, we really share the exact same audiences. Oui Fresh is like an extension of ABM, a baby brand if you will.
The idea for the Beauty Box came about when Elsie and Emma were searching for a subscription box with non-toxic and cruelty free products. When they realized it didn't exist, the idea for the Beauty Box was born.
Each month, the box goes out to customers with products hand-picked and approved by Elsie and Emma. The purpose of the box is to be able to send customers new non-toxic and cruelty free products they can try at an amazing value.
In creating packaging that customers would love, Elsie told us:
"We love that it will be so fun to pull out of a mailbox. We have our hashtag printed on the inside of our box and we always encourage customers to share their photos.
The box design was brought to life by the very talented designer, Mara Dockery. She has been a huge part of Oui Fresh's branding and according to Elsie, has been instrumental in making the company's vision come to life. When asked about the inspiration behind the design, she said,
"The idea behind the design was something fun and lighthearted since natural beauty can be a famously ugly and sometimes overwhelming corner of the beauty industry – we are also really big into 90's nostalgia so we have some hints of that in there as well.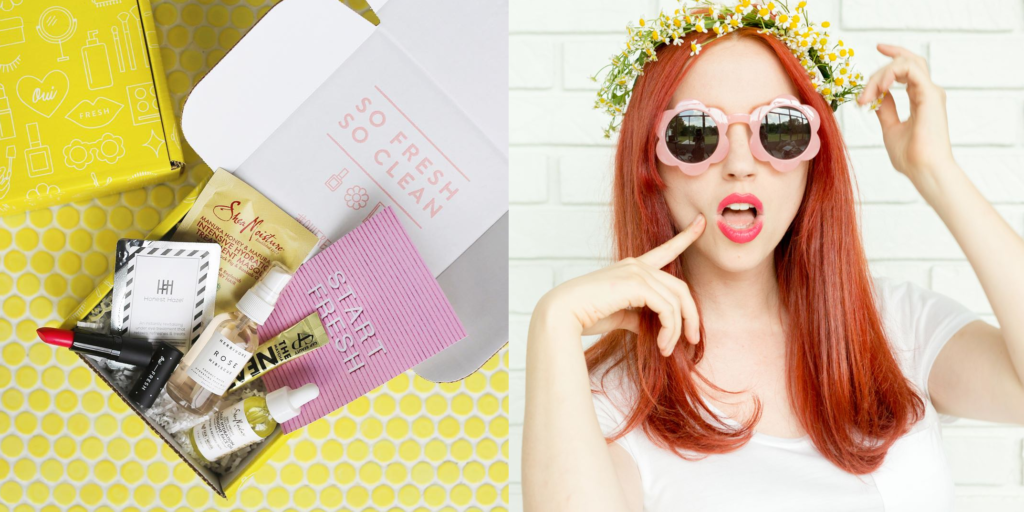 Along with their beauty box, A Beautiful Mess also has another subscription service called Happy Mail. It's an exciting idea that will be relaunched in 2018. We asked Elsie what to expect when Happy Mail hits your mailbox.
"Happy Mail is our stationery subscription. We pack it with everything from thank you cards to fun flair pins, desk accessories and more! Our goal for the relaunch is to make Happy Mail even more surprising.
Creating and designing a custom subscription box isn't without its challenges. Elsie explained that finding really customized packaging at a manageable price point was difficult but felt they found a happy medium with the help of their Packlane rep, Sean, who guided their order from start to finish.
Elsie also had some advice for other business owners thinking of creating custom packaging,
"Packing material has been a challenge for us – we really want to be environmentally responsible as we send out so many boxes, and we wish there were more options out there. We were also surprised to find out how much certain cardboards weigh and how the weight of a the box itself contributes to the overall total of the box – it's something we have to be conscious of as offering flat rate shipping is important to us.

Our attitude is, if you have to spend your business' money on something like packaging, you should make it as fun and reflective of your brand as possible. We have really appreciated that Packlane shares this philosophy and it's been great to work with them.
Oui Fresh offers monthly Beauty Boxes and will be relaunching their Happy Mail subscription next year. Thanks to Elsie Larson for explaining why packaging is vital to making their brand and business shine. To see this non-toxic, cruelty-free beauty box for yourself, check out the Oui Fresh Beauty Box website.
Need to give your packaging a makeover? Make up your box by visiting Packlane.com.