Melena DeFlorimonte was just 12 years old when she received her first camera for Christmas. Having already shown an interest in photography by capturing moments at family events, her family lovingly dubbed her "Paparazzi."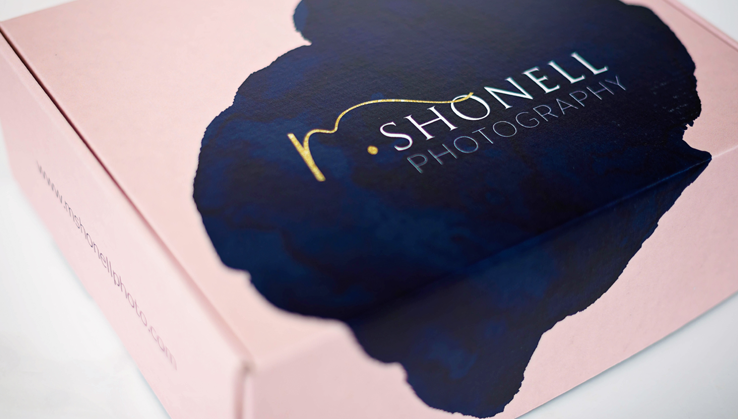 Even though she says the pictures she took in the beginning were grainy and terrible, she loved owning her own camera. From there her love affair with photography flourished. After graduating from nursing school in 2007, she purchased her first DSLR and started taking her hobby seriously. People took notice and started asking her to shoot their events and their families.
She read every book she could get her hands on, watched tutorial videos, and sought out mentors who could help develop her gift. Eventually, with this self-taught knowledge, she grew her hobby into a thriving business called M. Shonell Photography.
Melena says she loves her amazing clients and always strives to deliver the absolute best to them. She says she never touches anything with half her heart and that's why she decided to step up how she presents her work to her clients.
She came to Packlane to ensure the client box she designed would deliver an experience that goes beyond simply receiving a box of photographs.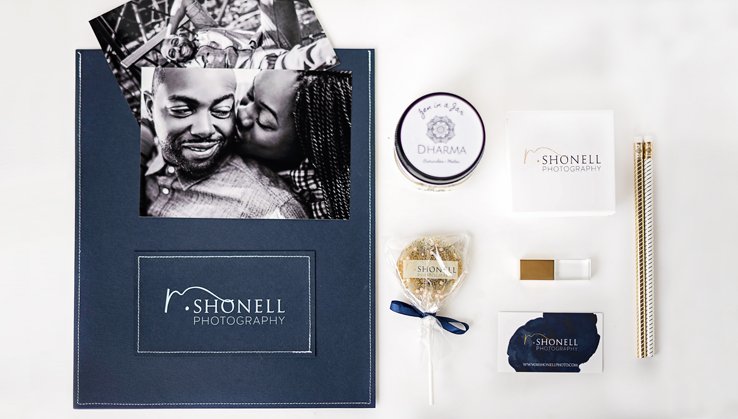 Melena and her designer, Danielle Sykes of Caryberry Graphic Design, took the time to speak with us about the amazing client box they collaborated on and why it's important for small businesses to support one another.
We wanted to know how the two ladies work together and why Melena chose Danielle as her designer.
Melena: "I have been working with Danielle for a few years now. She is truly the best thing since sliced bread. She is the sole designer for my brand and has designed everything from my logo, business cards, website, pricing materials and now packaging. Danielle is very efficient. She listens to what I want and always executes my vision with the same level of care and excellence that I try to provide for my clients."
Having worked with Melena in the past, Danielle knew that she would approach the project with some kind of inspiration regarding texture and size but from there, she was given creative freedom. Melena explained that she normally has a number of ideas when she approaches Danielle with a design request but when it came time to create her client boxes, she didn't know where to start with her design but she knew wanted to use Packlane.
Melena: "I just knew it needed to flow with my brand's aesthetic, which is classic and timeless but with a little edge. I knew I wanted a clean look but I also wanted to step out the box and try something a little funky.
I discovered Packlane through another photographer, Ashleigh Bing. Her boxes were beautiful – clean and simple, yet sophisticated. Of course, I had to know where she got them from. When she told me Packlane, I immediately checked out the Instagram page and knew right away that I found my box manufacturer. The rest is history."
Danielle: "That's why I love working with her. I've been able to control her brand by making sure all her designs are cohesive and align with her brand. Melena comes up with the idea and I produce it. I used Melena's business card as inspiration. We designed a clean and simple design and a funky one. Ultimately Melena went with the clean and simple design."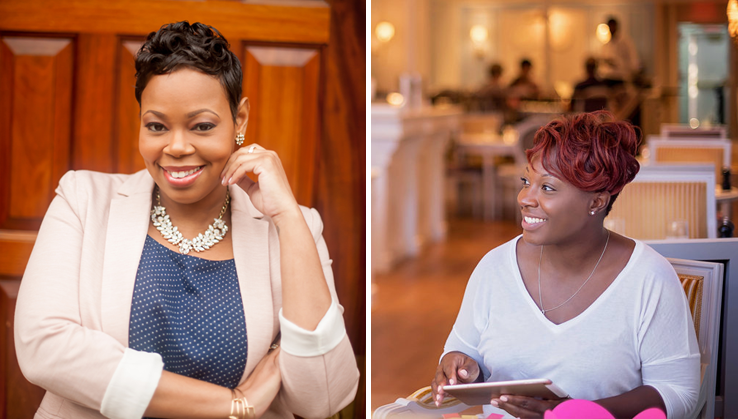 Melena describes their working relationship as a win-win situation because Danielle is so committed to meeting and exceeding her needs. One of the things she loves about working with a committed designer like Danielle is that she asks for brutal honesty when providing feedback on a design.
Creating custom packaging wasn't new to Danielle but, as with any project, there are challenges to overcome. But the two have similar tastes when it comes to design so Danielle knew exactly what her client was looking for.
Danielle: "The box design was easy. Melena knew she wanted to use Packlane. So I checked out the site and found it to be super user-friendly. I knew the box should reflect M.Shonell's existing brand so I already had an idea of the design."
Melena makes sure that every box contains one or more items from some of her favorite small businesses. What we really wanted to know though was what was inside this amazing box and how she decides which small businesses to support.
Melena: "The goodies, of course! I include a variety of items in my boxes, from candles to body care products, to stationary and of course, a sweet factor. I personally patronize some amazing local and indie businesses, so when I made the decision to revamp my client packaging, I knew I wanted to include products from those businesses. Supporting small businesses is something that is very important to me, as I am the owner of a small business."
In addition to print products and custom flash drives, the boxes currently include products from the following businesses:
We asked Danielle if she had any advice for someone who's never created custom packaging.
Danielle: "I tell business owners to do their research on packaging. Most important is material. Make sure you know what material the packaging comes in. Depending on what you are using the packaging for the material can either help you or hinder you. Ink prints differently, conditions affect the material differently. So you have to be educated in the end product."
The process of creating her client box was seamless and affordable according to Melena. She's thankful for businesses like Packlane who cater to small business owners and encourages others who are thinking about going through the process to do it!
Melena: "It really does take your branding to another level. In addition, it shows your clients that you value them enough to go that extra mile for them. Thirdly, it is an opportunity to support other businesses that you admire while opening the door for future collaborations with those businesses and others. When my clients express genuine excitement after receiving their custom M. Shonell packages, it makes me feel so good. It is truly rewarding to know that my clients feel valued and appreciated."
Thank you to both Melena and Danielle for opening up to us about the process of working together on one of our favorite boxes at Packlane.
Don't lose focus when you're creating your next design. Take a shot and visit us at Packlane for all your custom packaging needs.