How to Choose the Right Custom Product Packaging
Products make the world go round. The right custom product packaging can help make a good product great. It can also give your brand the boost it deserves. Get it wrong and the effects could be disastrous.
After all, first impressions are everything these days. But never fear, we're here to help. Knowing these valuable tips will help you design and choose the right product packaging for your divine creation.
Remember, a sleek design and top-notch branding is a key element to any piece of product packaging. Here are five ideas we'll cover to help you create an amazing custom packaging design: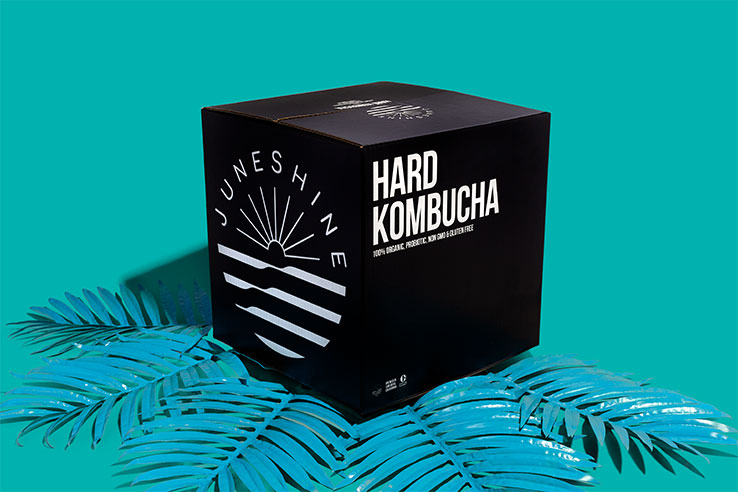 Make sure your custom product packaging travels well
Custom product packaging needs to be able to travel from point A to point B with ease and minimal damage. It's important for your packaging to have a killer design that says: do not ignore, I was made for you.
But product packaging boxes also need to be practical. You'll need to focus on materials that are specifically designed for strength if it's bulky or fragile when packaging your product.
If your product is going to be sitting on a retail shelf, proud as a peacock, then you'll need to put more effort into the outward display. This is where a superior print finish (perhaps a UV treated high-gloss, liquid-based coating) will come in handy.
Here's something else to think about. According to Amelia Boothman, director at global branding agency 1HQ,
"Typically, it costs far more to replace damaged goods than to pay for adequate protective packaging from the outset. There will be a point when the cost of product damage equates to the cost of protective packaging. This is the 'optimum' packaging specification businesses should work to."
Packaging that stacks well, like a two-piece rigid box will help reduce damage. Picking up and placing a two-piece rigid box in a cargo hold can be done with ease.
For something a little more heavy-duty, packaging made from sturdy corrugated cardboard is worth considering. This particular material provides excellent support.
These kinds of packaging are easy to display and can survive a few knocks and bumps between being shipped and hitting the shelves. Which brings us to our next point.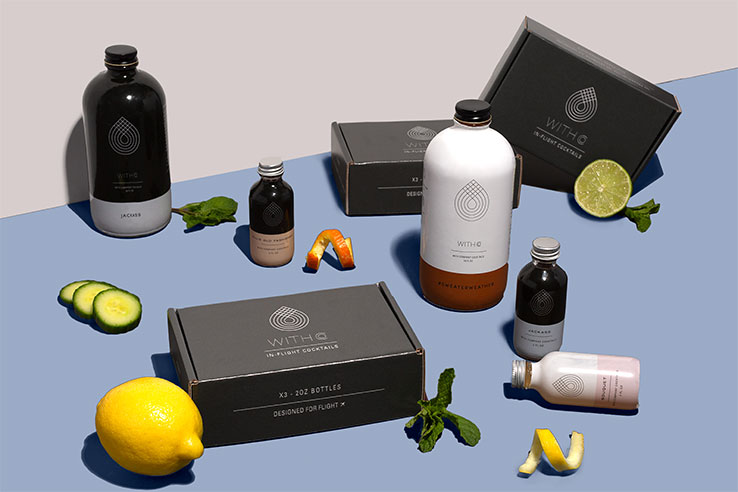 Find the right material for your packaging design
Think of packaging design as if you were an architect. You wouldn't want to live in a house made out of cheese. Just think about the smell in the summer, oh the humanity! So why would you want your beloved product housed in the wrong material?
Just let that sink in. The point is, treat your product with the same respect as you would yourself. When picking the caliper (the weight or thickness) of your packaging material, consider what's best when packaging your product.
Here's a quick guide to help you out:
Paperboard
Coated white chipboard used for folding cartons trays and sleeves. This lightweight material yields excellent printing results. It's best when used for food, dairy, cosmetics, pharmaceuticals, hardware items, and retail products.
Corrugated
Board composed of paperboard with fluted medium paper laminated to it. It is sturdy yet flexible. It's ideal for produce, fragile and/or heavy items, subscription boxes, shipping boxes, and e-commerce packages.
If you're sending subscription boxes, you'll want to read our complete guide to subscription box packaging design.
Take the time to get a feel for the different materials available to you. Find out works best and make it one of the foundations of your custom product packaging decisions.
When it comes to product packaging: size matters!
Let's say your product packaging comes in four different sizes. Consider how you can be economical with the dimensions of your custom mailer boxes as well as the packaging design.
You might be able to design two different sized packages that will accommodate all four sizes. This will not only save time and money, it will also ensure consistency throughout your products – and people like consistency.
Don't go bananas!
Imagine going to the supermarket to buy bananas and discover them packaged individually instead of in a bunch. What a waste! You're probably not going to buy a single shrink-wrapped banana, are you?
Who knew that packaging fruit could go so wrong!
But that's not to say that there isn't a demand for single-serve packaging. In fact, many food companies are increasingly turning to this type of product packaging to serve up what consumers really want.
Single-serve packaging has become an option for many people who are simply too busy to prepare their own meals. With people out of the home for large portions of their day, it's easier to grab something on the go.
This has given many brands the opportunity to design product packaging with this type of consumer in mind.
This presents new ideas for designers to create visually appealing and practical packaging. It also makes designers conscious of how to design sustainable product packaging to meet the needs of an ever-growing market.
While the trend for some packaging may be leaning to smaller and more convenient sizes, you need to remember the size of your product. It goes without saying that you wouldn't try to fit a guitar into a ring box.
But the point is: size does matter! Keep in mind though that you should also know your audience. Speaking of which…

Know who you're designing custom packaging for
One of the most important things to remember when choosing the right custom product packaging is to understand your target audience. After all, they are the people you want to invest in your creation.
It sounds obvious but when you're the one in the driver's seat it's so easy to overlook.
Say you've just created the world's best toilet seat but you're obsessed with dinosaurs. Don't plaster them all over your packaging. Just imagine what that could do to the product packaging for a small business!
Okay, some plumbers might share your passion for the prehistoric leaf-eaters. But the vast majority of them will think your product should be in the toy aisle.
To appeal to your customers, you need to understand whether they're part of a niche or mainstream market.
Before finishing your design and placing your order, do your homework. Carry out some market research, figure out your key demographic and cater to your audience's needs.
That way, your product will end up flying off the shelves faster than Clark Kent when Superman's in town.
Think about product packaging ergonomics
In this case, ergonomics is a fancy term for the way in which people open and interact with your product packaging.
This is an important part of the packaging design process. Depending on your product, you will need to suit the size and shape when packaging your product.
At the same time, it needs to suit the consumer's needs. A little novelty goes a long way in terms of design, but so does practicality.
When it comes to consumer packaging, ergonomics are extremely important. In 2008, Amazon vowed to invest a colossal amount of time and money into developing frustration-free packaging.
The launch was so successful that top toy brands such as Fisher-Price and Matchbox quickly jumped on the bandwagon. They used the initiative to make their packaging accessible to their main fanbase – excitable children! And the results were well-received by both kids and parents alike.
When people have difficulties opening your product, their frustrations may prevent them from coming back for more.
So remember: ergonomics are important. For example, if your niche lies in botanicals or cosmetics, a flexible folding carton may well be the answer.
Custom folding cartons are economical and make the ideal home for a luxury face cream or perfume.
Final Thoughts
Choosing the right packaging for your product can be a tough decision. But the goods news is that there a lot of options to choose from.
It's certainly worth weighing your options before starting to design your packaging.
Just remember that custom packaging doesn't need to be a challenge. It can make a big impact on any brand whether you're designing product packaging for a large corporation or for a small business.
We work with businesses of all sizes to ensure your custom packaging is always perfect. And with these five valuable tips, you'll have some solid ideas to consider when you design your product packaging.
So what's holding you back? Choose your custom box style and start designing today!