10 Unique Packaging Ideas For Every Industry
Imagine this: You're standing in the snack aisle at your local grocery store trying to decide what selection of snacks to get for your upcoming road trip.
What products are you picking? Are they all your long-time favorite grabs, or do you throw in a few impulse products? And for those impulse snatches, what makes you choose them? What first grabbed your attention? Our bets are on the packaging.
Why?
Because packaging, if done correctly, is ultimately what sells a product. Your packaging is there to draw attention, tell your brand's story, and make consumers feel a certain way. Packaging is personal and plays a massive role in why your customers choose your brand.
To help you level up your packaging game, we've rounded up a few unique packaging ideas for inspiration.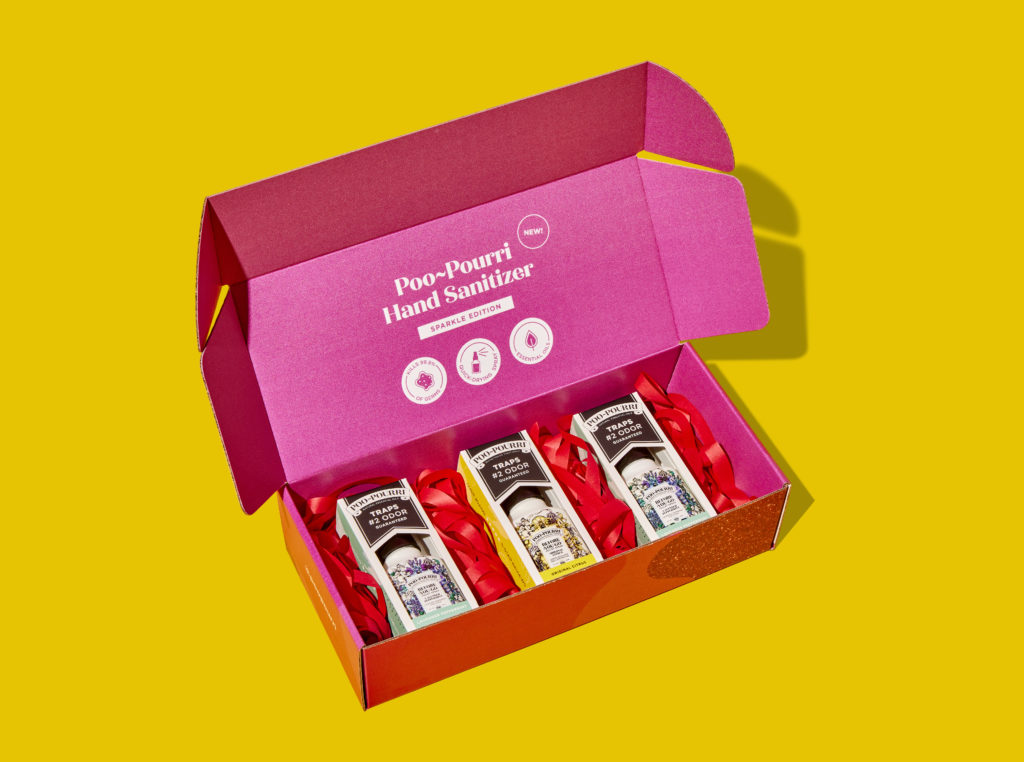 Types of unique packaging
Our unique packaging ideas come in all shapes and sizes. Whether it's boxes, pouches, or custom inserts, there are a few different types of packaging options to consider.
Here are some of the most popular.
Mailer Boxes
Mailer boxes are the most popular e-commerce packaging. They're versatile boxes that are stylish, sturdy, and (most importantly) ready to ship directly in the mail. Since they're customizable, you can make them as unique as you want.
You have the option of getting mailer boxes with or without wings or, if you prefer, with a sticky tear strip.
 

 

View this post on Instagram

 
Shipping Boxes
Shipping boxes are custom boxes best suited for bulkier items – especially when added protection is needed. They're thick, strong, and secure and look great when covered in a fun, creative branding.  
 

 

View this post on Instagram

 
Product Boxes
Product boxes are elegant, stylish and sexy. This unique packaging option allows you to keep the brand experience going with product-sized boxes and cases. Their refined feel makes them an excellent choice for retail shelves, while they also pair well with our mailer and shipping boxes if you need to drop them in the mail.
 

 

View this post on Instagram

 
Pouches
Custom pouches are a great packaging idea for products that need individual packaging or require easy transport options. They're best for loose products like snacks, mixes, pet foods, soaps, and alcohol-free liquids.    
 

 

View this post on Instagram

 
Custom Inserts & Dividers
Sometimes, products need their own space in their box. That's where custom inserts and dividers come in. Not only do they add a layer of elegance to your box, but they make for a unique unboxing experience for your customers.
 

 

View this post on Instagram

 
Unique packaging ideas for some of our most popular industries
Choosing your packaging is so much more than the exterior design. You also need to consider your product requirements and what types of packaging would suit your brand best. Different industries have different needs when it comes to packaging. For example, you're not going to package wine in the same packaging as clothing. Here are a few unique packaging ideas for a few of the most popular industries that we work with.  
Ecommerce
For e-commerce businesses, the packaging is often the only point of physical contact a customer will have with your brand. Great e-commerce packaging has the potential to encourage your customers to share their 'unboxing' on their social media – which has enormous benefits for your brand. Make sure to create an experience with your packaging.  
 

 

View this post on Instagram

 
Snacks, food & beverages
Food and beverages have unique requirements when it comes to packaging. Beverages, in particular, require sturdy packaging that offers a good level of protection (nobody wants a box of broken glass delivered to their doorstep, right?)
Here are a few ideas for packaging:
 

 

View this post on Instagram

 
 

 

View this post on Instagram

 
 

 

View this post on Instagram

 
Beauty & skincare
The best way to stand out in the beauty and skincare industry is to make sure your product comes with amazing and unique packaging. Here are a few ideas:  
 

 

View this post on Instagram

 
Clothing & accessories
Clothing and accessories don't have to come in traditional packaging. Our resealable pouches, for example, are a great alternative for smaller items. Check out how our client, Sock Fancy, has uniquely packaged their socks below.
 

 

View this post on Instagram

 
Here are a few more fun examples:  
 

 

View this post on Instagram

 
 

 

View this post on Instagram

 
Health
The health industry has become extremely competitive, with more brands getting creative with their packaging to stand out from the crowd. Here are a few examples:  
 

 

View this post on Instagram

 
 

 

View this post on Instagram

 
Promotional
Cake in a box? Sure, it's possible! There is so much room to play when creating unique promotional packaging. This is your time to shine and pull out all the stops.
 

 

View this post on Instagram

 
 

 

View this post on Instagram

 
Stand out from your competitors
With so many packaging options available to you, there's no choice but to get creative. Packlane has several unique packaging ideas to help you impress your customers. Get started today and discover the options available.