Brilliant Custom Packaging Design Trends Of 2021
More than ever before, the thrill of delivery day has become a beloved pastime for people everywhere. Incessantly tracking carrier updates and receiving daily packages in the mail is a joy that we all clung to during worldwide lockdowns and store closures. The obsession with purchasing products online that get delivered directly to your door is at an all-time high. 
Just as much as the products themselves, packaging plays a crucial role in decision making and is one of the most powerful marketing tools for any brand. Custom packaging creates an immersive experience through impactful first impressions, leading to a strong brand recall value and retention. 
Now that the virtual space has become just as relevant as the in-store experience, brands have started to realize the importance of packaging in driving sales. But it's not just packaging that helps you sell–it's quality packaging and brilliant design that does the trick. 
To stay up to date with consumer trends, understand what resonates with them in the current times and offer unique packaging—keeping up with custom box design trends is essential.
This article will explore custom box design trends of 2021 that you can expect to see in the new year and use as your guide to create brilliant packaging for your products.
Types of Custom Boxes
There are three popular types of custom boxes you can use for your products:
Mailer Box

: These versatile custom boxes look great in a variety of designs and colors. They are easy to assemble and instantly ready to hit the mail with or without tape. You can rely on custom mailer boxes as your primary product packaging or as a shipping vessel for product boxes, pouches, and more. They work best for subscription and ecommerce products, and carry flexibility in design, and material—both inside and outside.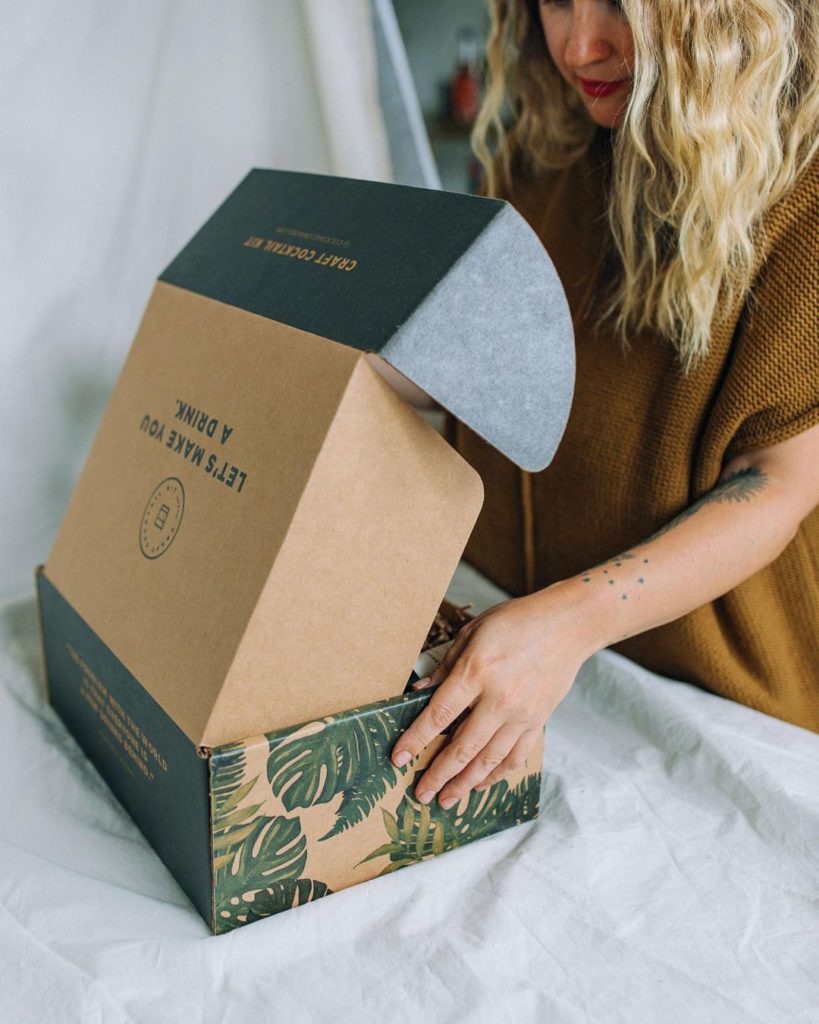 Product Box:

A primary product packaging option that offers full customization from the inside-out. These boxes are lightweight with gorgeous, high-res prints that no customer will want to throw out. From snacks to cosmetics, product boxes work well for retail products of almost any kind.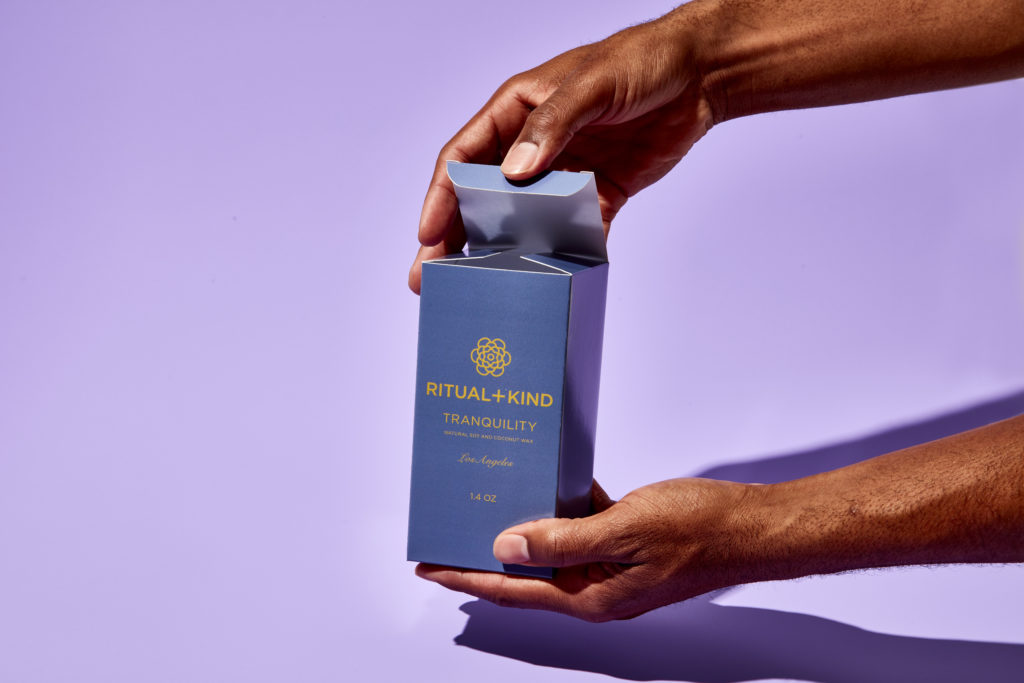 Shipping Box:

Apart from being an economical choice for sizable products, shipping boxes are a classic packaging staple and allow a wide array of customization features. They're built to be durable, secure yet sophisticated, and completely customizable.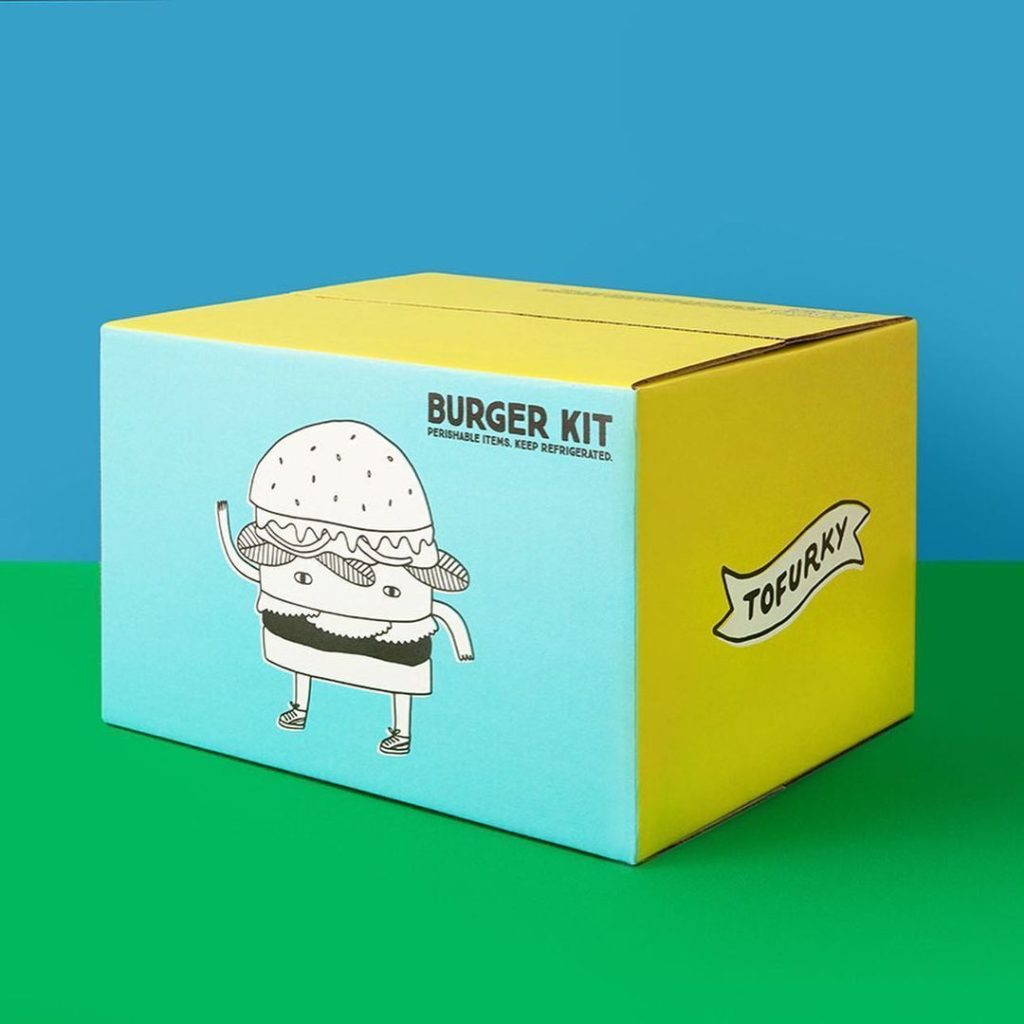 6 Custom Packaging Design Trends 
Ready to refresh your packaging? We're here to help you simultaneously stay on-trend and create something that is uniquely your own. 
Here are six custom box design trends that are guaranteed to inspire:
Bold patterns and flat illustrations
Abstract shapes paired with thin lines and unique patterns have become fairly prominent in the custom packaging space. Whether your brand is bold and courageous or sophisticated and subtle—bold patterns can influence customer perceptions and give them an idea about what's inside.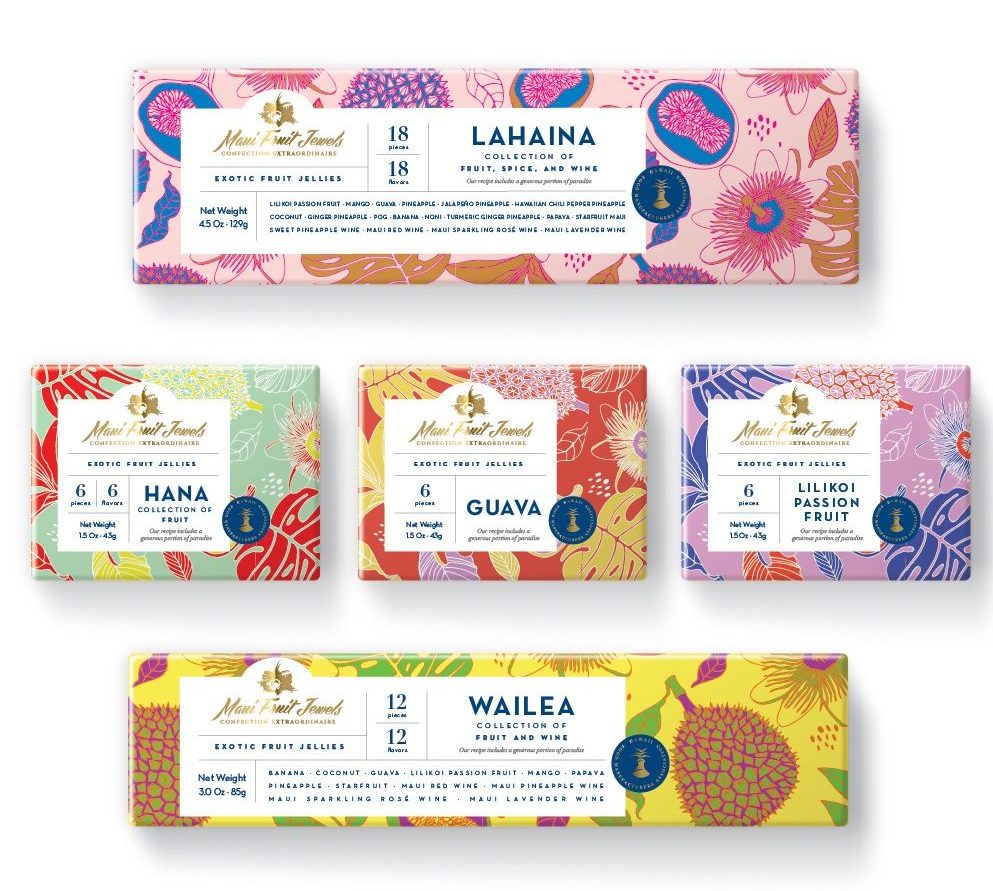 Apart from patterns, small illustrations are also being used increasingly in custom box designs—both internally and externally. Here, you can use simple shapes, stand-out colors, and block patterns that speak just as loudly as vibrant designs.
Designs like these make your packaging visually engaging and intriguing to customers. They tell a story and captivate your audience as they unbox your products or interact with the product itself.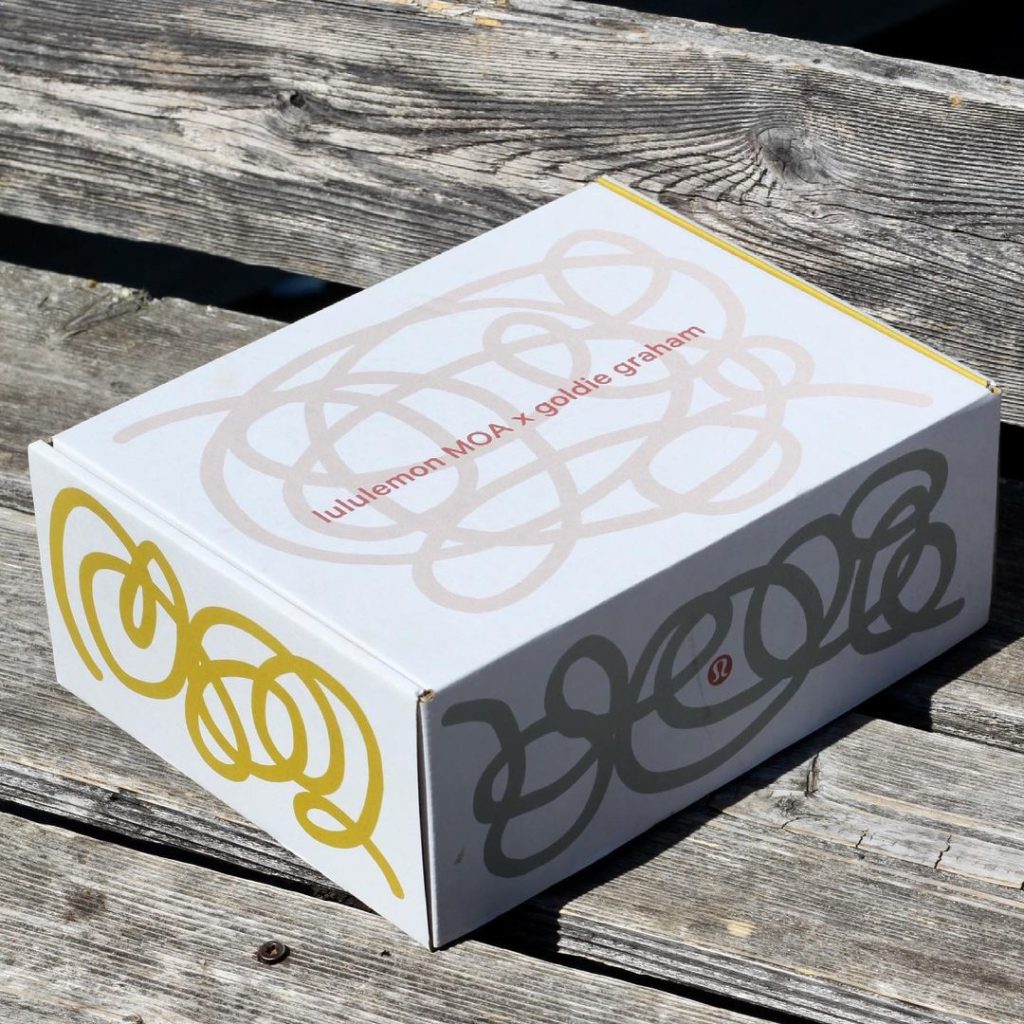 Front and center product name positioning
Let your brand name speak for itself. It's simple, but it's effective–and it keeps your name on the mind of your customers. Establish brand awareness and highlight your product name more than illustration and patterns with custom box designs—especially if you have a notable brand name. Zara is a great example of simple, name-brand focused packaging that maintains a stunning aesthetic: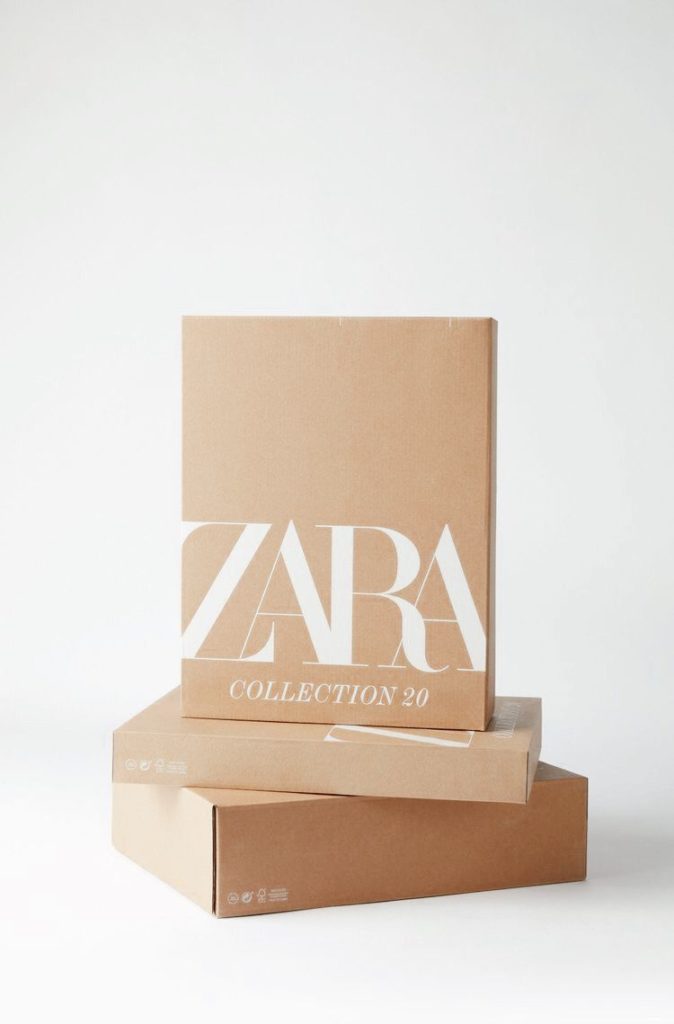 Unlike standard packaging, few brands pay attention to making the product name hero by focusing on aesthetic typography—thus posing an opportunity to stand out.
This makes the product attractive and appealing while enhancing brand and product awareness, directly impacting sales and recall value for the consumers. 
Retro packaging
Retro and vintage-themed packaging is a great way to give your customers that nostalgic feeling and encourage them to relish your product–especially if you have a product that takes a twist on an old-school favorite or is inspired by traditional techniques. Retro design can share a meaningful message about your brand values and give a fun sense of charm to your packaging as it takes consumers through a unique unboxing journey.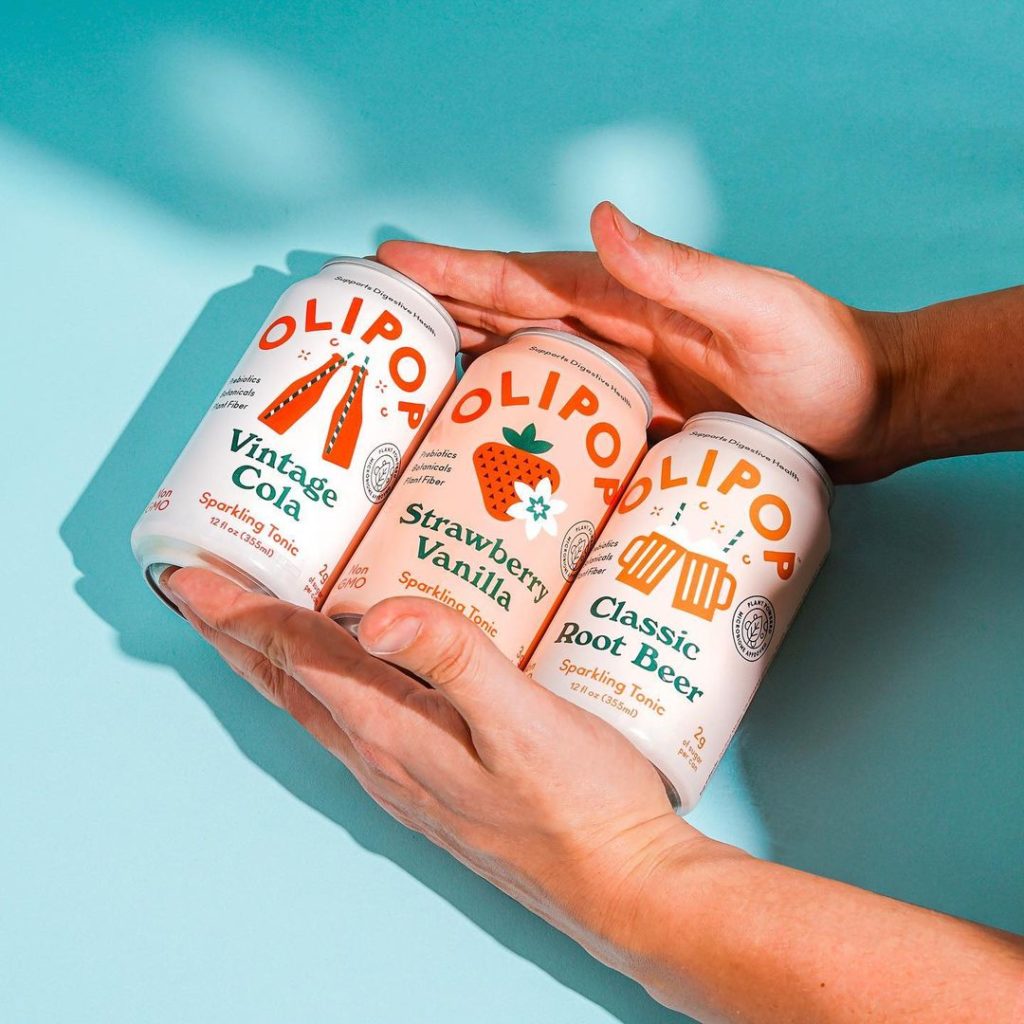 In 2021, vintage-themed packaging is back, but with a twist. More than authentic vintage designs, and custom boxes, you will see old-school and retro patterns, packaging techniques, and designs. 
Creative storytelling through graphics
Storytelling is a highly relevant concept in 2021 for not just packaging but branding in general. Because of the pandemic and the transition to online shopping, more brands have started using storytelling to communicate their story and humanize their brand in other ways. Without a connection being made in-store, companies had to rethink their initial physical touchpoint aka the unboxing experience. 
This makes the consumer-brand relationship stronger on foundations of trust, belief, and relatability. Using storytelling through graphics effectively reflects what your brand stands for and establishes a relationship with your customers.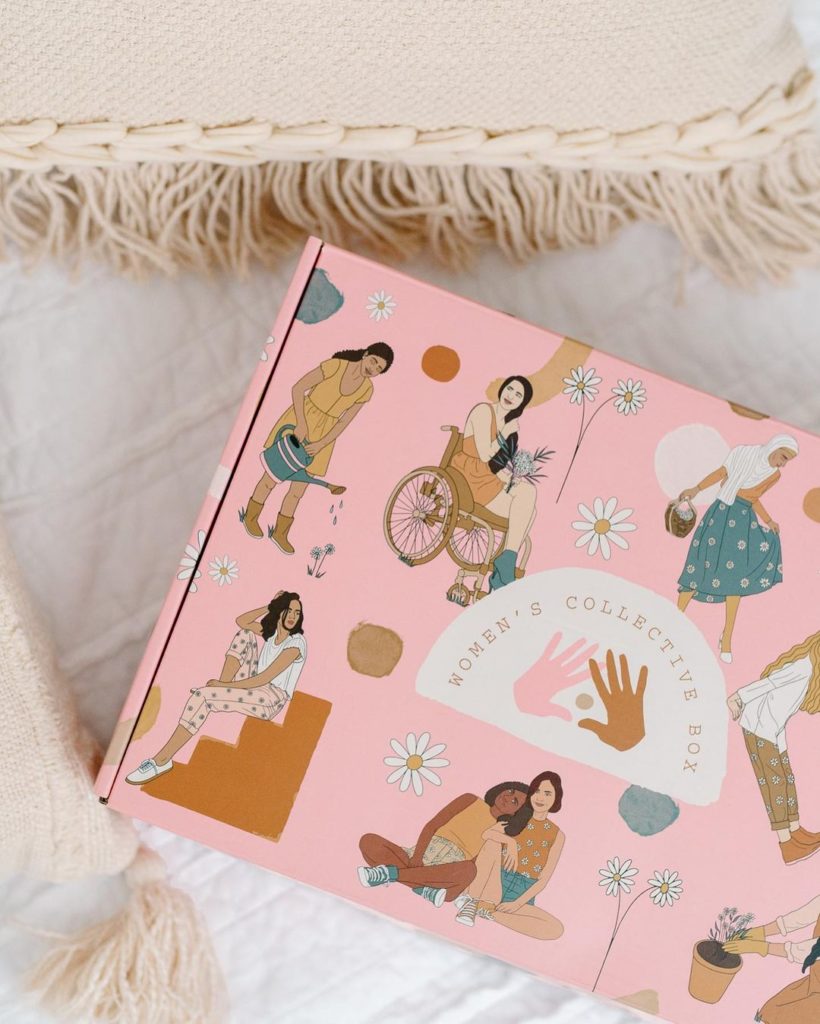 Most of these graphics are characters who highlight what the product makes them feel, passing on the feeling to you when you buy the product. And since emotions are one of the most powerful purchase triggers, it's a win-win.
Magic Spoon is a healthy cereal alternative and a wonderful example that translates across a variety of health needs and age-groups.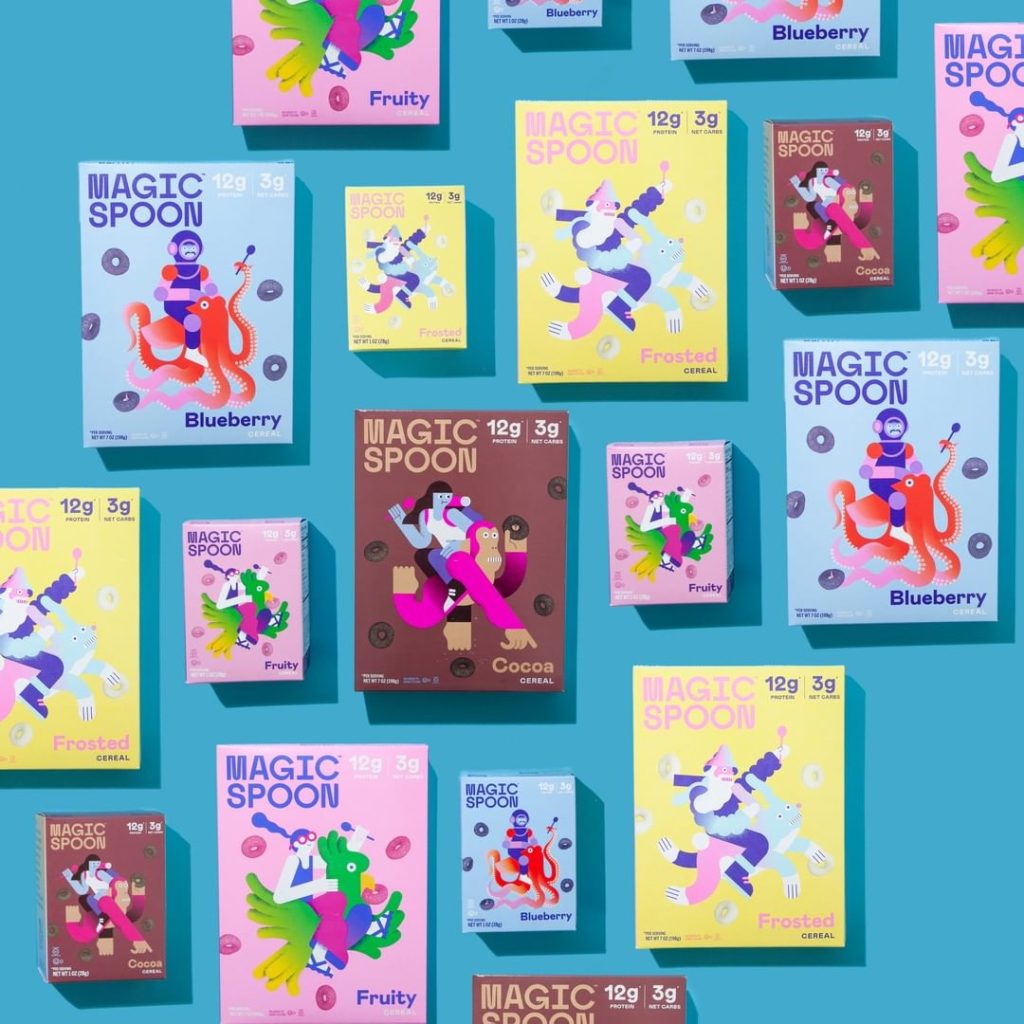 Minimalist branding
While bold patterns are on the table and bring a fresh brand perspective to the consumer, a minimalist packaging design can also make a bold statement. Simple artwork with solid and neutral colors can work for your brand's benefit in a variety of ways: 
Emphasizing your logo and company name can promote brand awareness.

Choosing a design that requires minimal ink coverage can conserve cost and make for cost-efficient reorders.  

Simplistic artwork allows you to scale efficiently over time and makes larger volume print methods like flexography more accessible for your brand. 
It may seem as though minimalist design and solid colors make the packaging less engaging with a limited palette to experiment with; however, the idea is to let unconventional and distinctive colors do all the talking. Take Apple Airpods, for example—the all-white packaging is clean, timeless, and consistent with the brand.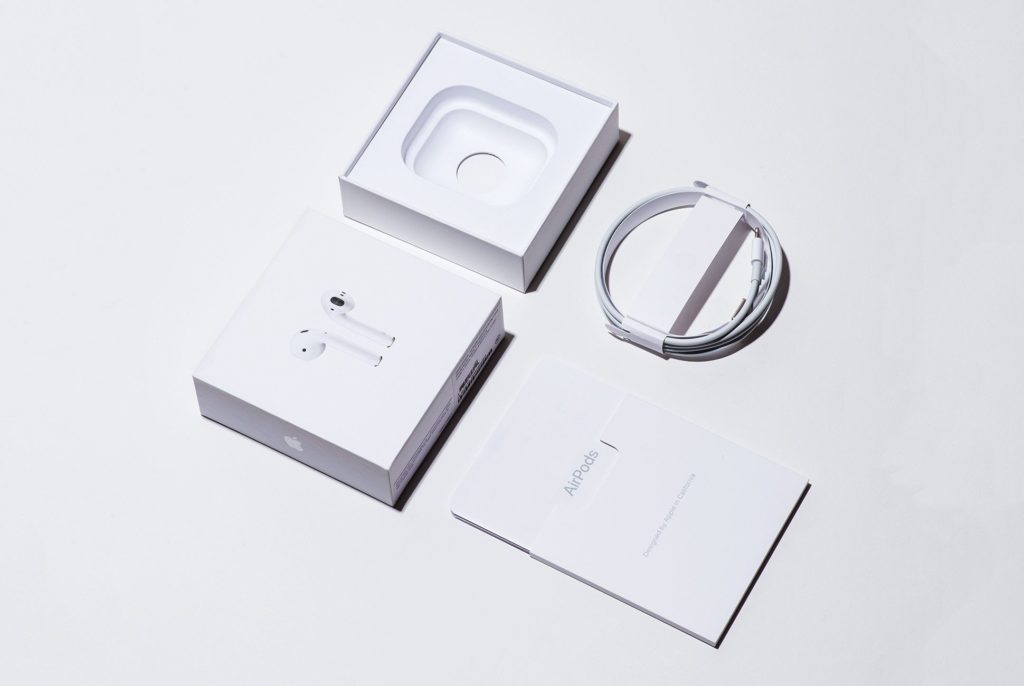 But less conventional, minimalist packaging like Minor Figures shipping boxes can make a strong impression with cool vibes, too.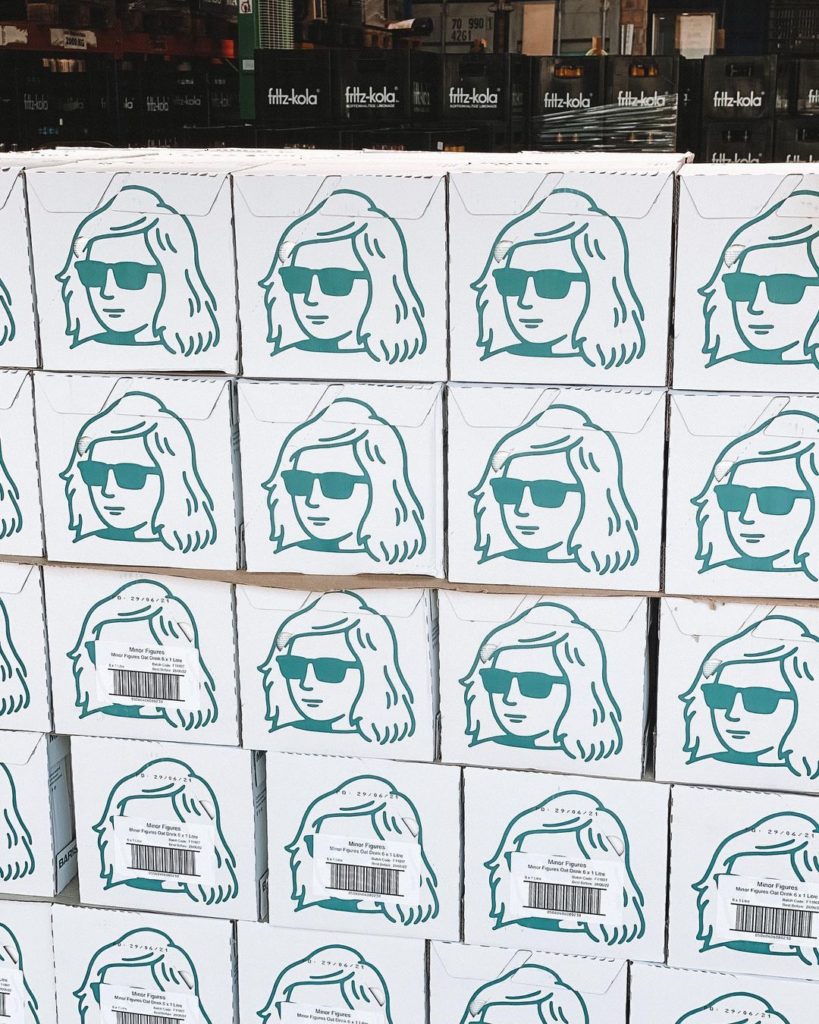 To create a unique, unexpected packaging experience, you can also choose to use minimalism on the exterior of your packaging while getting bold with your interior design. This creates a captivating unboxing that your customer will likely not forget as you left them with a pleasantly surprising first impression. 
Technical ink graphics
Gone are the days when commercial art designs used to rule custom packaging. 2021 is about techno ink graphics with bold geometry and textures, unlike what consumers have seen before.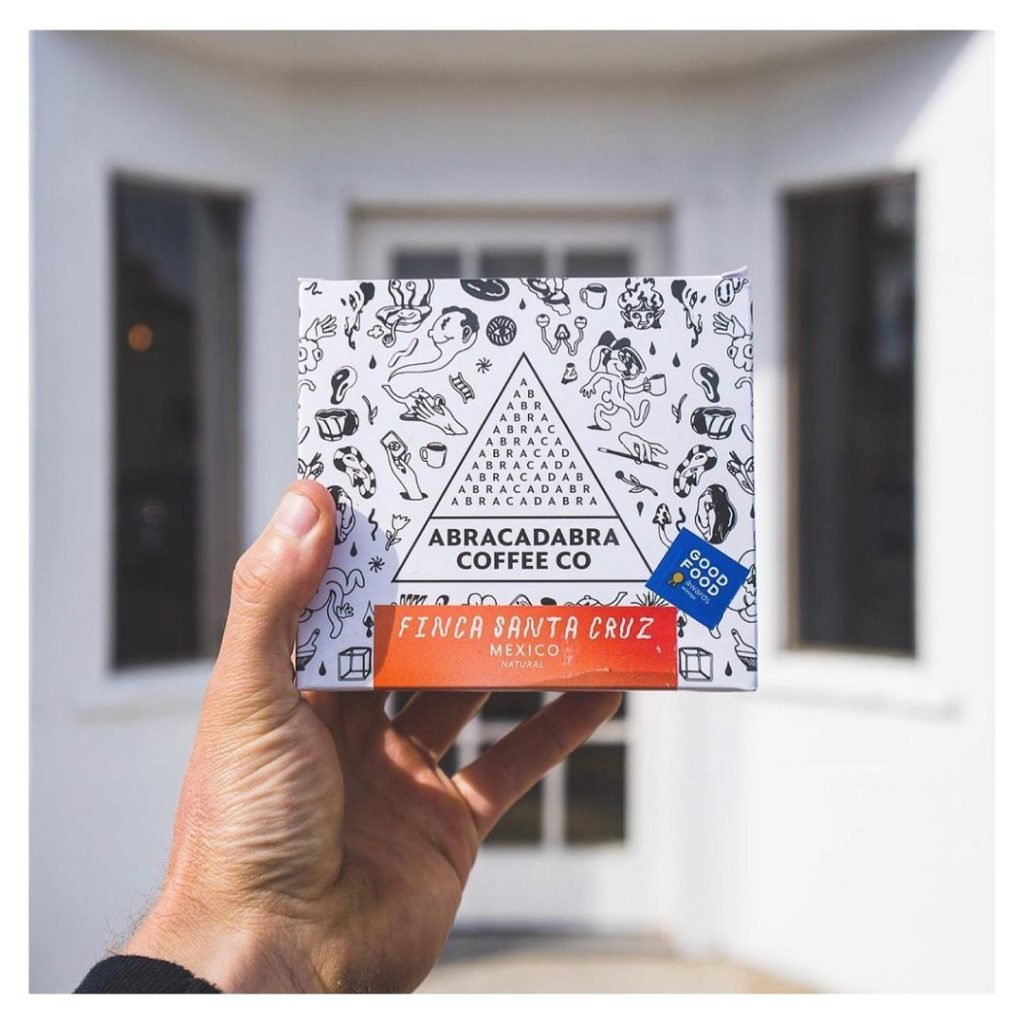 Interactive and innovative graphics like hand-painted graphics, engineered images, and abstract visuals take the product packaging to the next level and do more than just stand out on the shelves.
Boost sales and blow minds with brilliant box design
If you're launching a new product series or planning to release your first, pick up one or more of these trends and provide your customers a unique custom box experience. Better yet? Take inspiration from these elements and create your own trend that surpasses all those mentioned above.
Ready to take your product to the next level? Get in touch with us today, and we'll help you make your custom box designs consumer-ready so you can drive sales and engagement.