At Packlane, we love hearing our customers' stories – especially when they involve bringing together an entire community!  Late last year, the creative minds behind 99designs, launched their first annual 9/9 Day to celebrate all things design with their local communities across the globe. To help celebrate the big day, they put together over 150 gift boxes using Packlane packaging and filled them with their favorite customer goodies. Meet-ups were hosted across the world, connecting design lovers and creators through fun activities, crafts, good food, social activations, and contests to win a box of their own.
We chatted with Lindsey to hear the full scoop.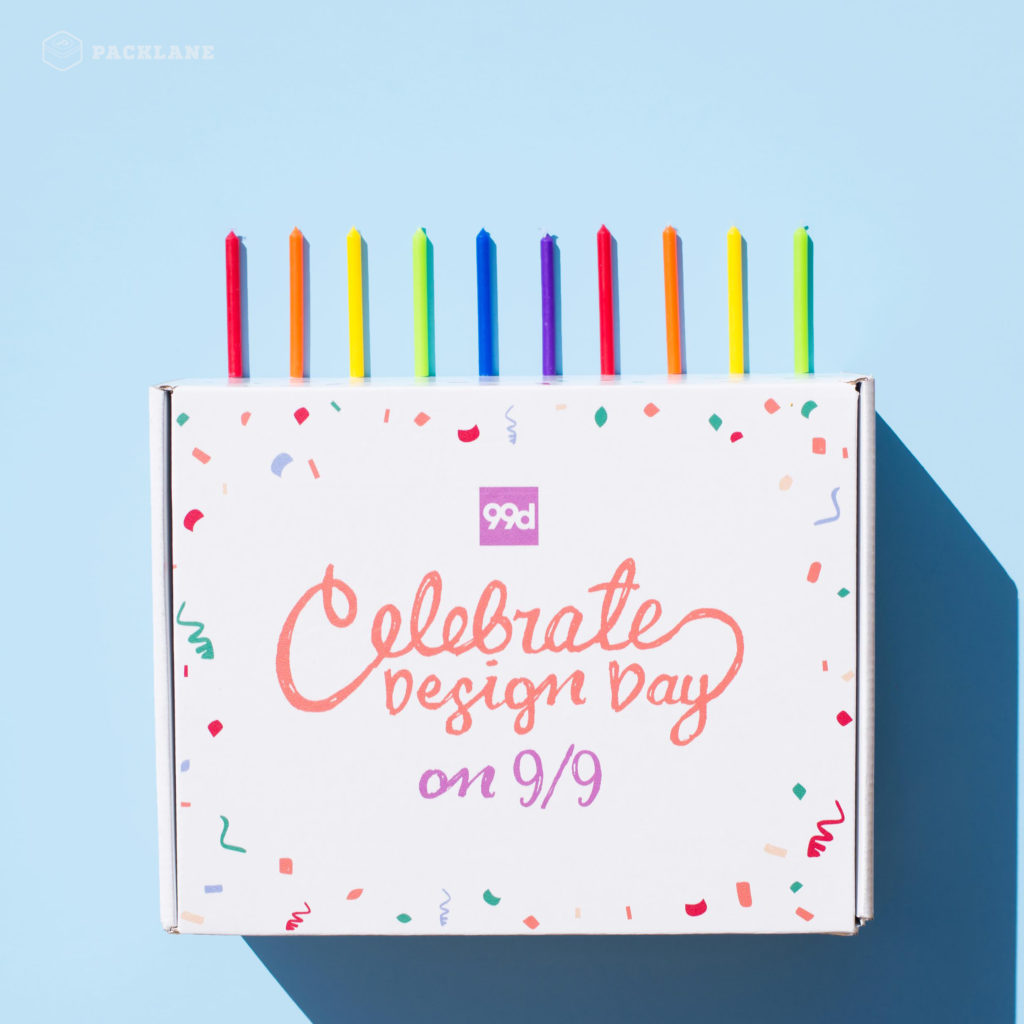 How did you come up with the idea for 9/9 Day?
Design has no borders. We wanted to celebrate our global community of designers and customers and to showcase some of the great products and designs that connect us.
Our first annual 9/9 Day was dedicated to celebrating design, connecting with one another and giving back to our local communities.  We pulled together gift boxes filled with products from some of our customers, hosted designer meetups, and created Snapchat filters for the areas near our Melbourne and Oakland offices.
What did participants receive in their box?
Everyone received the same box, packed with products from some of our favorite customers, with packaging designed by our global community of talented designers.  We included delicious gourmet chocolate made in San Francisco by Endorfin Foods and designed in Romania by maximage, wonderful-smelling soap handmade in Washington by North Whidbey Farm, and the best vegan jerky we've ever had from Louisville Vegan Jerky Co. in Kentucky, with packaging by Mj.vass from Cyprus
With all these amazing goodies we needed a box that was equally stunning, so we turned to Packlane to bring our design to life. The end result was a treat we couldn't wait to share: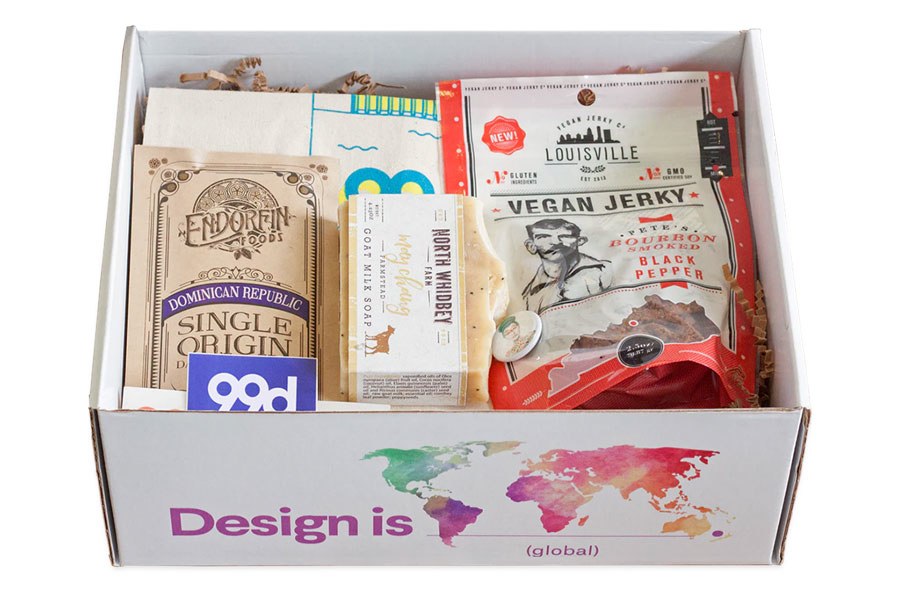 What were people's reactions to the boxes?
It turns out we weren't the only ones who loved the boxes — over 10,000 people entered our email sweepstakes to win a gift box and more participated in our Instagram giveaway.  In the end, we sent boxes out to 150 customers, partners, and designers around the world. Recipients were Tweeting, Snapping and Instagramming their excitement all week.
Tell us about your super fun Snapchat filter…
To fit in with the theme of celebrating design, our Snapchat filter community contest asked designers to put a graphic design spin on famous artworks. Designer Andrei Matei, otherwise known as M.SPLAZH, delivered a Bay Area spin of Grant Wood's American Gothic (which he aptly dubbed, "Hella Gothic") for our Oakland office. Meanwhile, our Melbourne office decorated their Snap selfies with a beautiful graphic rendition of Magritte's Son of Man, designed by Luz Diaz (Bananodromo).
Although we all had fun playing with the filters on 9/9 Day, the real fun was seeing the silly selfies that came in from other people in the area: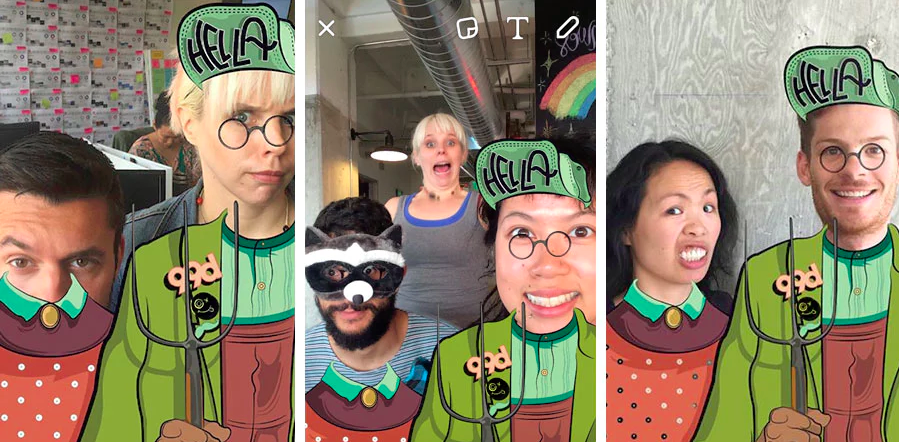 What were people's reactions to the events? Did they connect with people they wouldn't have otherwise met?
In addition to the design treats created for 9/9 Day, designer meet-ups took place in Bacolod City, Surabaya and Bali. Hosts in each city collaborated with local companies to create a day filled with fun design activities and learning sessions. In Surabaya, designers painted on canvas shoes which were auctioned to benefit local schools, while designers in Bali teamed up to participate in a digital comic illustration contest. Bacolod City participants set up a design gallery with their favorite works and participated in various learning sessions with Platinum designers.
All in all, we think 9/9 Day was a huge success in bringing together a diverse community through design – and we were so happy to be a part of the celebration!
Want to know more about the mailer boxes? Create your very own mailer box here.