A Beginner's Guide: How to Create Custom Packaging
The packaging of your product is just as important as the product itself. And the good news is custom packaging doesn't have to be complex.
In simple terms, custom packaging is tailor-made boxing , flexible pouches, and more for your product that perfectly aligns with your brand. 
Imagine ordering a set of wine glasses online from a brand you've never ordered from before. The doorbell rings and the mailman delivers the set. It's packaged wonderfully and elegantly, just like the wine glasses displayed on the website. You're impressed with the brand, even before you get to the product, and that's precisely how custom packaging helps create a good first impression.
Let's dig into the need for custom packaging, what to include, and how you can begin the creation process right away.
Why custom packaging for small businesses is the way forward
Your product packaging is often the first touchpoint consumers have with your brand—this can make or break the success of a small business. 
1. Full customization to fit your brand's needs
Gone are the days when the only option to package your products was the standard brown cardboard box. 
Pura Vida, a Chicago-based company selling hand-made bracelets and jewelry, has different types of packaging for product and purpose fit.
 

 

View this post on Instagram

 
Giveaway PR boxes  
2. Stand out against the competition
Custom packaging offers the perfect opportunity to build a unique presence and stand apart from the competition. By customizing your boxing, you can enhance the credibility of your brand and provide an enjoyable unboxing experience. Having attractive packaging and reflecting your brand story helps create a distinct position in the market, separating your product from the noise and allowing you to sell more.
3. Keep your brand consistent in-store and online 
The best part about custom packaging is you can maintain brand consistency between your online store and your brick-and-mortar shop. If you want to give your customers a memorable experience and build recall value, custom packaging is the key.
What should be included in custom packaging? 
To provide a unique unboxing experience and show your customers you're going the extra mile to not just deliver the product but also an experience with the packaging—here's what you need to consider:
1. The type of packaging you'll use
There's a wide range of customizations you can consider while deciding on this—material, colors, flexibility, safety, shape, size, space inside the packaging, etc. Your product and its specifications play a significant role in determining the type of packaging you should use. The functionality of your packaging impacts your unboxing experience just as much as the aesthetic of it.
2. Your branding 
While your packaging should be unique, it still needs to reflect your brand's personality to maintain consistency. Here are some branding elements to consider when designing your product packaging:   
Colors
Graphics
Logo
Typography and fonts
Our customer, Glory Skincare, has a gorgeous graphic on their subscription box, which reflects their mission to create a space for women of every color within the beauty industry—a perfect representation of the brand story and values.  
 

 

View this post on Instagram

 
3. Extra materials 
Packaging is not just limited to the external look of your box; it also consists of the internal elements like bubble wrap, tissue paper, and branded tape. 
You can also include extra internal elements like handwritten notes, stickers, or a small user guide to add a personal touch and provide further value to their customers. 
HoopFlo, a brand that sells polypro hoops, sends cat stickers, HoopFlo logo stickers, a handwritten note by the founder and a manual about using these hoops.
 

 

View this post on Instagram

 
4. Promotional material 
Apart from the usual packaging elements, you can also include business cards or a small booklet of upcoming products or a QR code directing them to your website. It's a good way to show customers how they can reach out to you and keep the customer interested in what's next for your brand. 
How to create custom packaging 
Let's walk through the custom packaging process you can follow:
1. Select your custom packaging style
Before you move on to the designing phase, you need to pick the custom packaging style for your product. To decide that, take your packaging needs into account by answering these questions:  
What channels will you be selling your products through?

What products are you packaging?
What values do you want to communicate?
After creating an outline on the type of packaging you want to create, it's time to pick your boxing style. Here are three of the most common ones:
Mailer Boxes: These are solid, ready-to-ship boxes that can be directly sent through the mail without compromising quality. They're sturdy and a perfect fit for subscription boxes, retail gift boxes and ecommerce packaging.  
 

 

View this post on Instagram

 
Shipper Boxes: Best suited for heavy or larger items like electronics, these packaging boxes are strong and durable. They're also the most economical option for shipping bulkier products but can be branded just the same to reach the customer in style.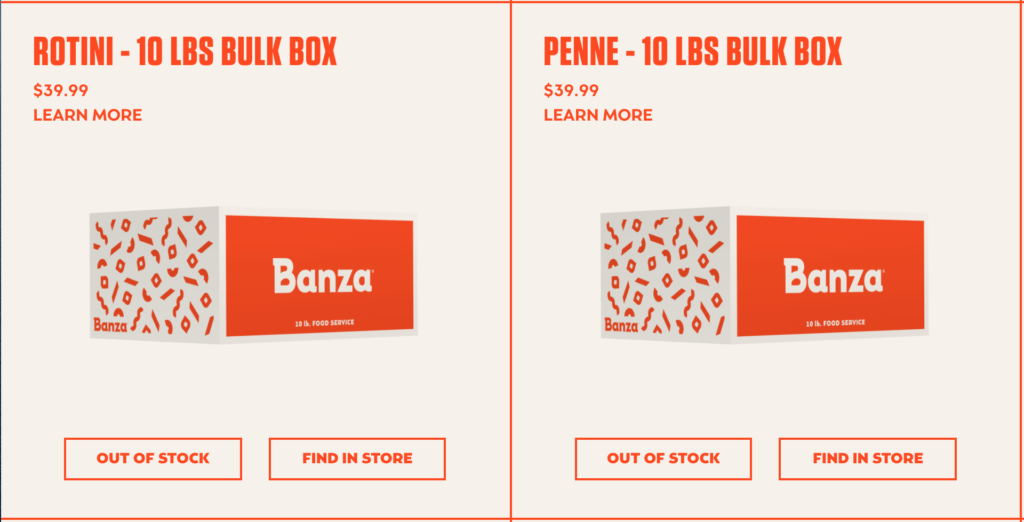 Product Boxes: If your product is lightweight and you want to create luxurious packaging, product boxes should be your go-to. Product boxes act as primary product packaging and can be placed into a branded mailer or shipper to keep the unboxing experience going as your product goes through the mail.
 

 

View this post on Instagram

 
While you're selecting your custom packaging style, prioritize function over form. Sure, customizations allow you to be creative and quirky with your designs; however, it still needs to fit the purpose.
2. Choose the size of your packaging
Based on the product and internal elements you plan on adding to your packaging box, pick the box size.
Here are two options:
Custom

: Considering your product, requirement and style specifications, build a tailor-made packaging size.

Common (or Stock): Choose the best option for your product and purpose from a list of different product-fit sizes.
The right packaging size determines what your design will look like in reality, so choose wisely.
3. Design your packaging
Once your packaging style and fit are decided, you can begin with the most exciting part of the process—designing. 
Custom packaging provides you with a huge canvas to let your imagination run wild and think outside the box (literally) to create an amazing unboxing experience.
Once your packaging style and fit are decided, you can begin with the most exciting part of the process—designing. 
Custom packaging provides you with a huge canvas to let your imagination run wild and think outside the box (literally) to create an amazing unboxing experience. 
Focus on what makes you different
Every brand has a different story, unique experiences and firm beliefs, which should reflect in your product packaging. If there's one place you can go all-in and elevate your product's impression, it's here.
Customize your packaging to suit your brand's needs
Part of why custom packaging is so popular with brands today is because of the flexibility it offers in customizations. Unlike ready-made boxes, you can create and design these based on your brand's needs.
Top tip: don't forget the inside of your packaging! 
The inside of your packaging is just as important as the outside.
Today, brands are going the extra mile to make their internal packaging not just safe during shipping but also visually appealing for the customer. 
Eshna Kutty, the founder of HoopFlo, says, 
"When we created the custom packaging for our hoops and included internal material like handwritten notes and cat and hoop stickers—we didn't know it would touch so many souls. We've never had to run paid ads because the power of recommendation from happy customers goes way further."
These inside-the-box packaging elements are inexpensive yet can act as a pivotal component in enhancing your product's overall look and feel and make the customer feel even more special.
Make your custom packaging shine 
Packaging is not just the external covering of your product—it's the true essence of your brand in the mail & online, the first customer touchpoint and also the basis of your relationship with them.
Get started with Packlane today, and create on-brand packaging your customers will love.