5 Tips to Start Building Your Brand Community
You may have recently started hearing about the idea of building your "brand community." While this idea might seem new, it's been gaining popularity over the past number of years. As competition continues to increase at an alarming rate and Amazon continues to undercut on price, brand communities become the sustainable alternative to paid ads.
When you focus on building a brand community, you create a brand experience that generates more repeat customers. These repeat customers are more likely to complete a purchase, spend more per visit, and share your store with others.
This is a guest post by Kirsten Burkard, a Marketing Specialist and lead editor of the Smile blog.
However, before we get ahead of ourselves it's a good idea to understand exactly how you build a brand community.
Building a community is easy!
While the idea of building a community might sound intimidating, it actually only takes 3 steps: Join, Engage, and Share.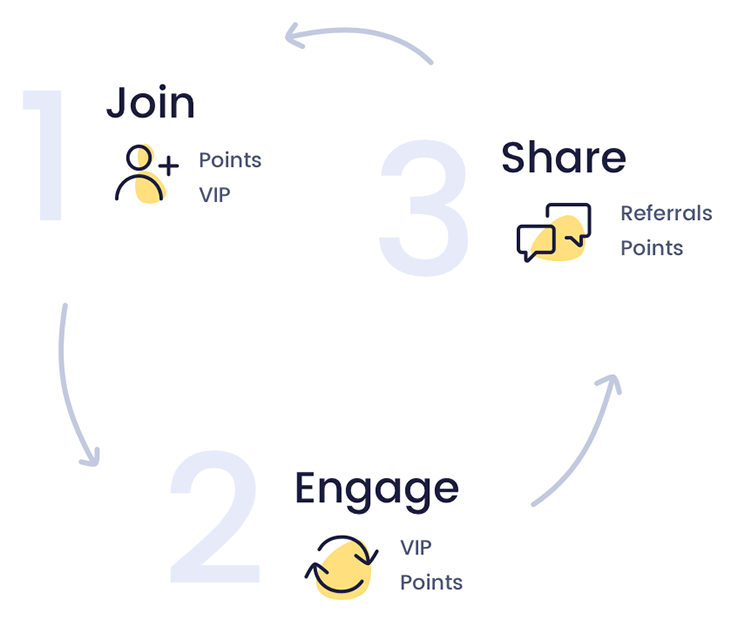 Join
The first phase of building a community focuses on getting customers to commit to being part of your brand community. They do this by creating an account with your store. This demonstrates a commitment to your brand that lays the foundation for their emotional relationship with you moving forward.
Customers who join your community are more likely to engage over time. Thus, they are perfectly positioned to benefit from everything your brand has to offer.
Engage
After customers become members of your community, you need to motivate them to engage with your brand! If your customers aren't engaged, it's a good indication that they don't find your community valuable and puts them at risk of leaving for a competitor.
Encouraging members to complete actions like making a purchase, leaving product reviews, or engaging on social media are all great ways to invest in the relationships you have with your customers.
Share
A healthy brand community is a growing brand community, which makes this third and final phase arguably the most important.
When you start focusing on your community and relying less on paid ads, motivating your existing members to share your brand with others is key to increasing community awareness without blowing your budget.
Thankfully, 92% of customers are more likely to trust recommendations from friends than any other source, making peer-to-peer referrals the most effective way to acquire new members. In fact, word of mouth advertising is one of the most effective forms of marketing.
With low costs and widespread awareness, referrals are the key to sharing your community. This will encourage new members to join, keeping the cycle going.
How Packlane built their brand community
Although there are a number of ways you could work each of these phases into your brand experience, rewards are definitely the most effective way. Not only do they allow you to incentivize valuable actions at every stage in the community building process, but they also turn everyday engagement into exciting opportunities to earn rewards.
If you're not convinced, just ask Packlane! Their customers had requested a referral rewards program as an addition to the already incredible experience they were offering. After experimenting with affiliate programs and other similar marketing tools, the Packlane team started PackPerks — a points, referral, and VIP program that exceeds expectations and continues to delight their committed community members.
With PackPerks as our model, here are 5 tips for how you can start building your own brand community.
1. Offer exclusive content
One of the best ways to get your customers' attention is with value-add marketing. At its core, value-add marketing focuses on exceeding customer expectations by delivering more than they asked for. This makes it the perfect tool for separating your brand from your competitors and integrating your brand message into your customers' lifestyle.
This approach can take many forms, including video content, tutorials, and behind the scenes footage.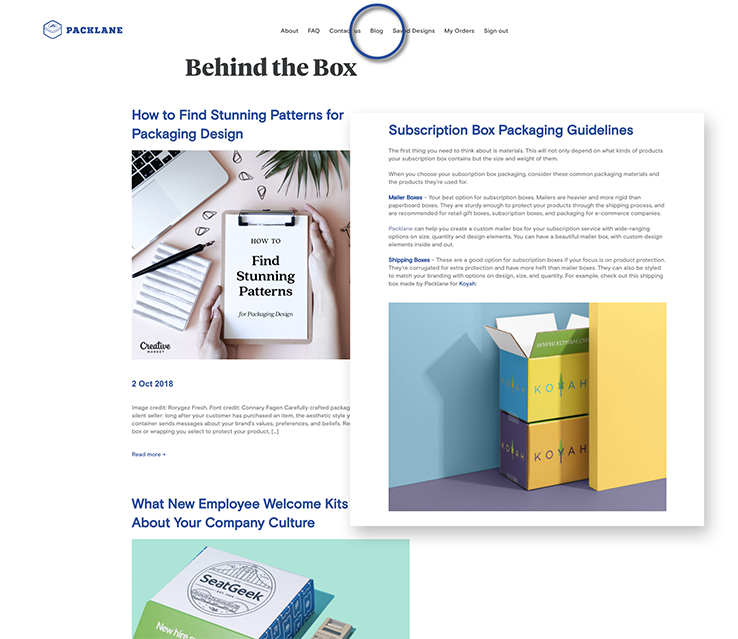 For Packlane, a rewards program and dedicated blog were the best fit for their community. From design inspiration to extensive how-to guides, the Packlane blog is the perfect place for every customer to get the answers to all of their questions and learn something new.
With these value-add pieces, Packlane has created a community experience that reinforces their members' decision to join. This will not only keep them engaged but also make it much more likely that customers will share their experience with others, effectively connecting each piece of the community cycle.
2. VIP tiers
There are few things more exciting for customers than the chance to become a VIP. That's why brands like Sephora and Starbucks have dominated the customer experience game for so many years.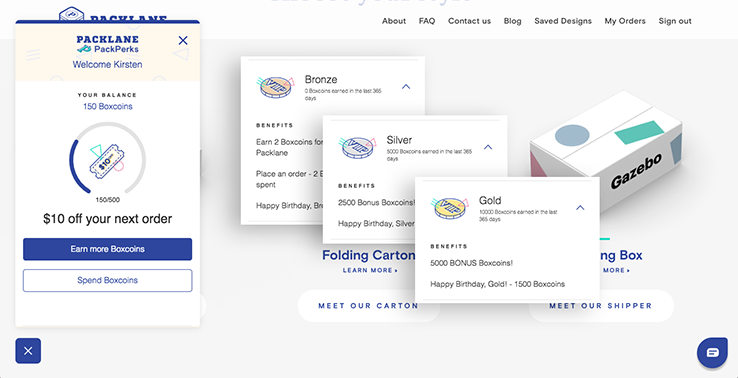 For Packlane, VIP tiers introduced an interesting element of gamification and re-engagement to their PackPerks program. As customers move from Bronze to Silver to Gold, they're treated to special birthday points and other bonuses. Not only does this heighten every purchase experience, but it's also an extremely easy system to understand.
By using names commonly associated with medals, trophies, and coins, they've made their program synonymous with increasing value. This establishes long-term behaviors that will keep their customers engaged and interested in the PackPerks community.
3. Reward for social engagement
Social media is a super visible way to get your customers involved in your brand community. Not only that, but it's also a powerful tool for expanding the reach of your community without investing any more resources into paid ads or acquisition marketing.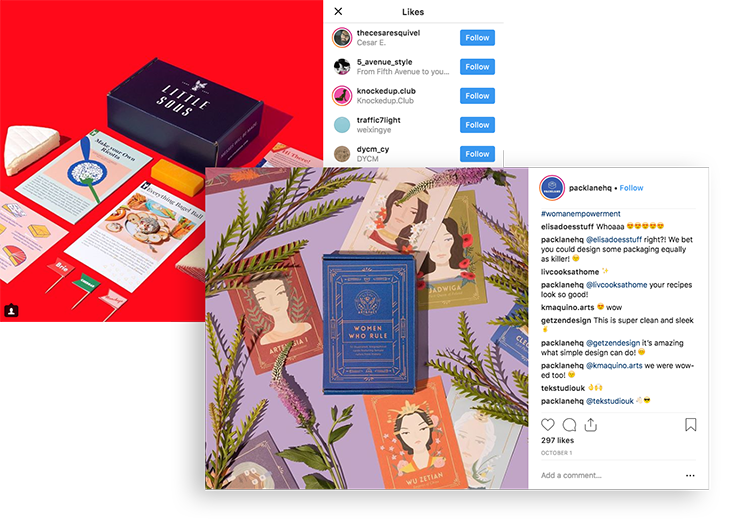 Even though they weren't sure how members would respond, Packlane made social engagement a key part of their Engage phase. Thankfully, the response was positive. Some of their members actually engage every day — a behavior they weren't expecting in the B2B space.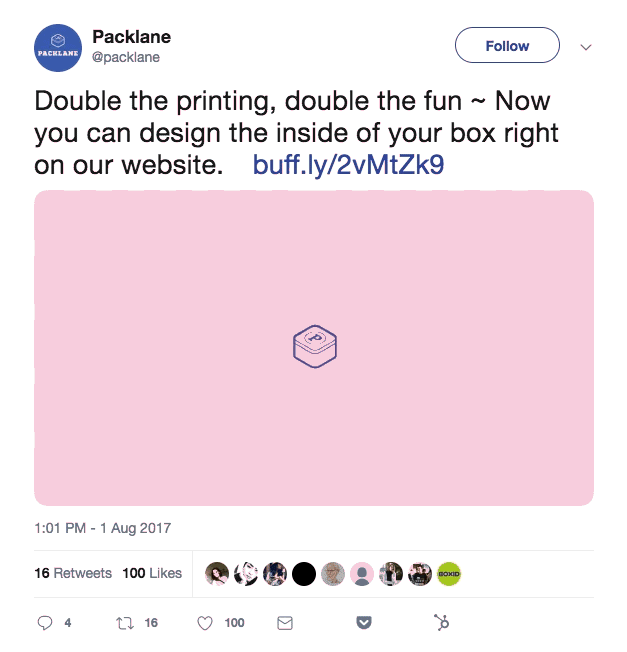 This illustrates how effective social engagement is at building a strong brand community. By tapping into behaviors customers already incorporate into their day-to-day lives, Packlane was able to use social rewards to quickly and effectively deepen relationships in unexpected but satisfying ways.
4. Reward for referrals
Before they started the PackPerks program, many of Packlane's customers were specifically asking for a referral program. These customers wanted to share their positive Packlane experiences with others who could also benefit from the incredible services.
Knowing that interest was already established, it was an easy decision to include referrals as part of their brand community. With so many customers excited about the idea, their referral rate increased rapidly. Now it's easier than ever for existing customers to invite new ones to join their community, especially with valuable rewards up for grabs.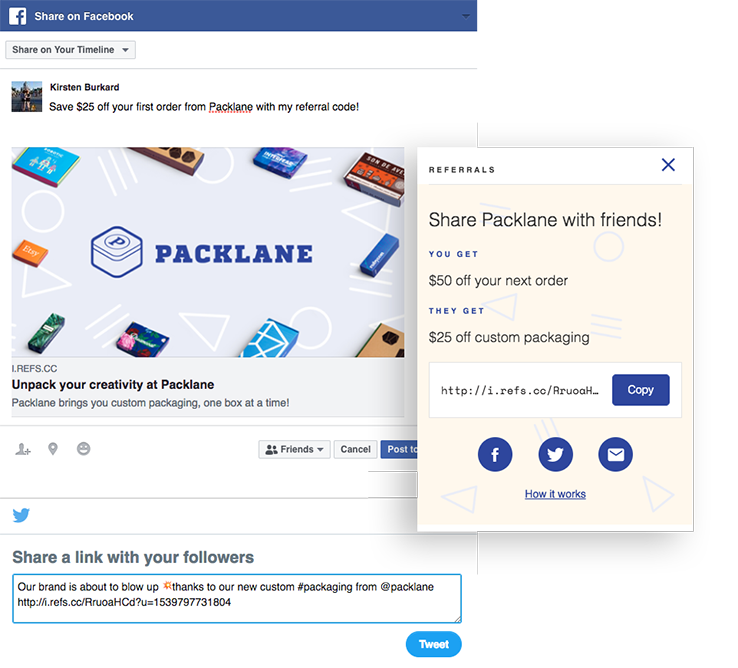 With a number of different ways to share, Packlane made it easy for customers to refer their friends. This, combined with the generous rewards offered to both new and existing customers, quickly established value for both sides and made it easy for Packlane's community to continue growing.
5. Beautiful branding
The way things look is an incredibly important selling feature. If it's not pretty, people won't want to get involved.
As experts on design and visual experiences, Packlane understood that one of the best incentives to join and share their brand community would be how it's packaged (pun intended). That's why they designed a beautiful program, complete with custom icons, brand colors, and a stunning all-in-one customer Panel.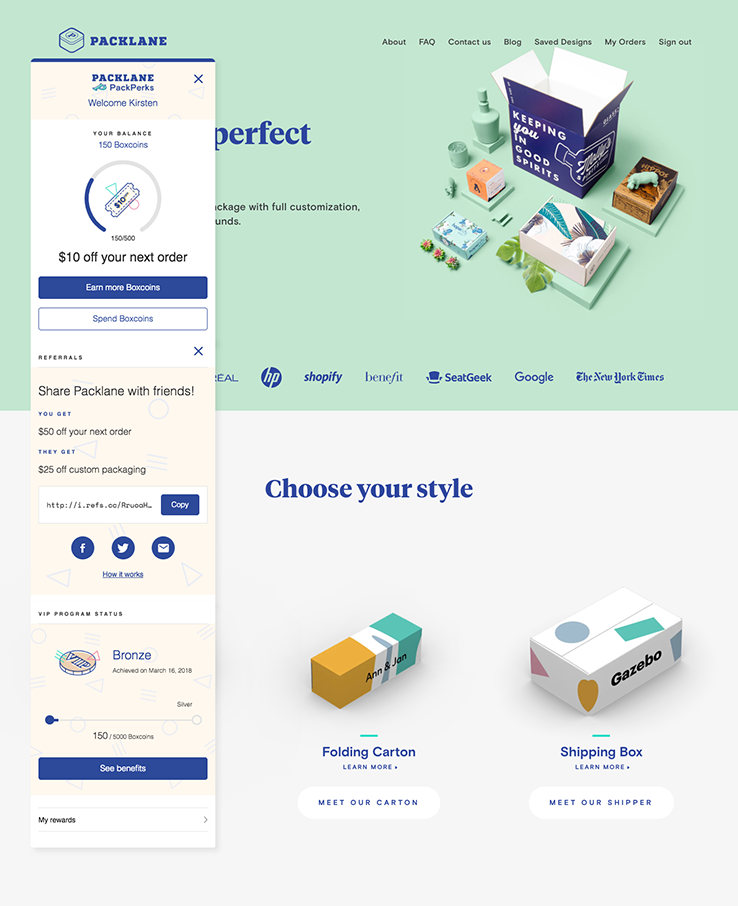 With Smile, Packlane was able to design a program that incorporated their passion for beautiful things into their program. From their easily located Launcher to the easy-to-navigate Panel, the PackPerks experience is beautiful and engaging from top to bottom, making it more fun for customers to join, engage, and share over and over.
Get started with your own brand community
Now that you've seen what goes into building an awesome brand community, it's time to create one of your own! Whether you already have an existing community or not, the key is to consider how customers are going to join, engage with, and share your brand. With these things in mind, you're off to the races to designing an experience that packs just as big a punch as PackPerks.