Wholesale Packaging: Is It Time To Expand Your Brand's Packaging Solutions?
For subscription boxes and ecommerce brands, it's been a time for serious growth and it doesn't look like things are slowing down any time soon. 
Thanks to convenience and predictability, consumers have increasingly looked to subscriptions to replenish or maintain their stock of must-have items. In the ecommerce world, eye-catching packaging and branding has played an important role in the shopping and unboxing process for customers as well.
Sales and fulfillment are a big part of growing your business – but how do you keep up when orders continue to roll in?   
Whether your brand is experiencing a surge in orders or you just want to get a handle on the process to accommodate steady growth over time, Packlane Plus offers a variety of customized packaging solutions designed to help you keep up.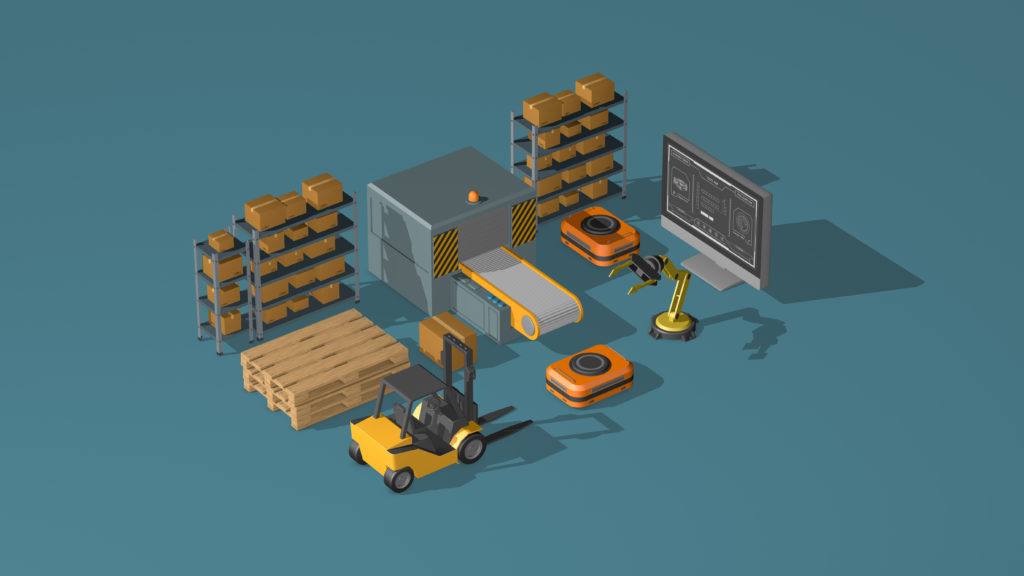 When is it time to expand?
With a number of big retailers offering expedited shipping, your customers have grown accustomed to receiving orders within a few days.
But what happens when the fulfillments team and shipping can't keep up?
It often causes consumers to go elsewhere the next time they shop online or sometimes they'll cancel the order altogether. Consider this: 53 percent of online shoppers say that delivery speed is an essential factor when it comes to shopping with a particular brand.
Processing orders can be time consuming – especially if you don't have the necessary materials to use for your custom packaging. 
Since the unboxing experience is such an important one for both the brand and customer, it's important to stay on top of growing orders and expand custom packaging needs when the time comes.
What does that look like? Here are a few signs it's time to expand packaging solutions and begin purchasing in bulk to save money and gain efficiency:
Positive feedback and demand is growing for your brand

Customers are consistently ordering and creating repeat business

Frequently placing packaging orders to keep up with customer demand

Shoppers are asking for more products/bundles

Find yourself facing the decision to acquire storage space vs. continuing to order as needed
Once you're ready to take the leap into large volumes and even more customized packaging solutions, it's important to look for a partner that can meet (and exceed) your needs for growth.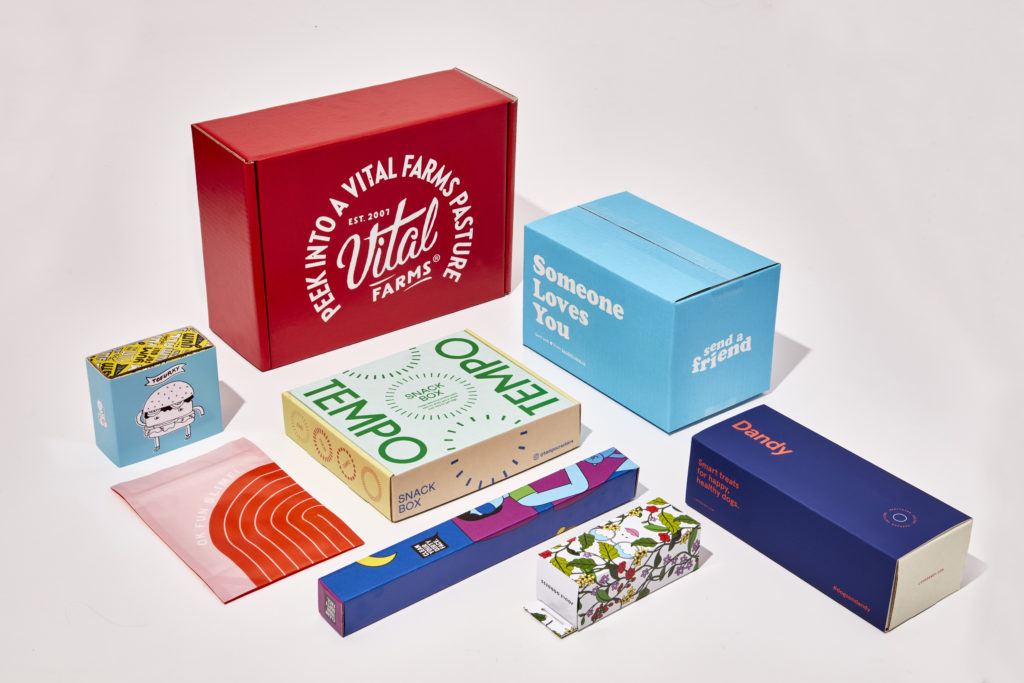 How Packlane Plus can help
When demand grows for larger orders (2,000+), it's time to look for custom packaging solutions and expertise to get those orders fulfilled and on their way to customer mailboxes.
Don't know where to start exactly? You don't need to.
Packaging experts at Packlane are ready to guide you through every step of the process, starting with a free consultation. Maybe you're already experiencing larger orders and ready to streamline the fulfilment process so it runs more efficiently – Packlane Plus is ready to help businesses of any size continue to meet the demands of a growing customer base.  
 

 

View this post on Instagram

 
There are plenty of other reasons to expand packaging needs and capabilities to receive larger orders. Here are more ways partnering with Packlane benefits your brand:   
Volume discounts and competitive pricing options are available for large orders.
A variety of print methods available to you to streamline the manufacturing process and offer even better print quality.
Additional customizable features are available, creating a unique unboxing experience for your customers.
Thorough communication and organization from start to finish.
Need help with logistics? Our team is ready to make the process streamlined and simplified for efficiency and effectiveness of your packaging.
With seasoned team members that know the ins and outs of the packaging industry, you receive hands-on service that allows your business to gain visibility into the production process. Offering insight on how to manage orders with most efficiency and affordability, without sacrificing the quality that you desire. 
Next level customization for your brand
Custom designs and packaging are what help set your brand apart and customers appreciate the attention to detail! With Packlane Plus, you have the option to make your packages even more distinctive to your brand through additional customizations reserved for larger orders. Here are just some of the options available when you start ordering in larger quantities:   
Additional print methods are available for larger orders, ranging from digital printing to flexographic and lithographic, depending on your brand's needs and style.
Want a custom box style or material? Our team sources what you want, from alternative materials and custom packaging styles to add-ons like box sleeves or dividers.
Prototyping and color matching services offer peace of mind and create a sense of on-brand consistency with every custom box.
Custom inserts provide a powerful visual presentation and protective packaging options ensure your products reach customers safely.
Elevate your branding with even more customization. Packlane Plus works with you to incorporate custom tape, stickers, and tissue paper to create a powerful first impression for new and existing customers.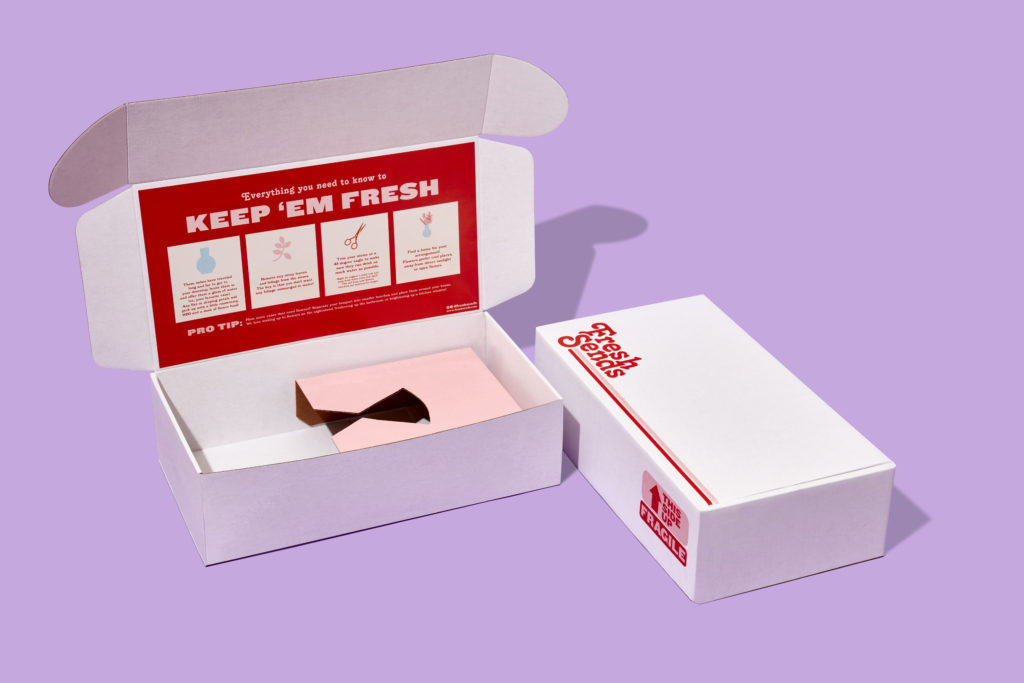 How to get started
When your order volume is growing and the status quo is no longer affordable or efficient, having a strategy in place is key. With that in mind, the next step is creating the systems and processes needed to accommodate growing demand.
Don't try to navigate growth on your own. Why?
It costs your business in more ways than one. Instead of focusing on the growth of your business, you'll find yourself investing way too much time in managing the logistics, production, design, and more for your own packaging. There's a potential any new growth will instead hinder expansion and end up wasting revenue, time, and resources. Why do all of that when you can count on a seasoned team to help you? 
The investment you put into the brand's expansion now will help increase sales and revenue later on. 
Want to take the next step in expanding your capabilities and resources? Connect with the experts at Packlane to learn more about how Packlane Plus could positively impact the growth of your brand.
 

 

View this post on Instagram

 
 

 

View this post on Instagram

 
 

 

View this post on Instagram