5 Types Of Custom Packaging To Consider For Your Brand
The unboxing experience is an important part of the brand-consumer relationship, and packaging plays a significant role. 
Often, brands have a great idea in their mind and an awesome packaging designer readily available, but their efforts don't get the desired results because of the wrong choice of packaging. 
For this reason, we've pulled together a list of different types of packaging you can consider for your products to take your customer experience to the next level.
1. Mailer Boxes
If you're sending subscription, retail or ecommerce products, mailer boxes are a great choice. With a rigid outer covering, they protect the product from any damage during shipping and delivery. At the same time, they come with many customization options, so you don't have to compromise on style and can create a stunning visual experience for your customers.
View this post on Instagram

These eco-friendly packaging boxes come in different shapes and sizes to fit your product, internal material requirements and packaging expectations in the best way. Pros:
Plenty customization options
Eco-friendly and reusable in most cases
Cons:
Requires padding for fragile products—bubble wraps and void fills to use up extra space in the box.
Designing can be difficult for beginners (luckily our online design tool and prepress team are here to help make it easy!)
2. Shipping Boxes
Custom shipping boxes are a no-brainer and classic staple for shipping large items and products in bulk. They are an economical choice that can be customized as little or as much as you desire.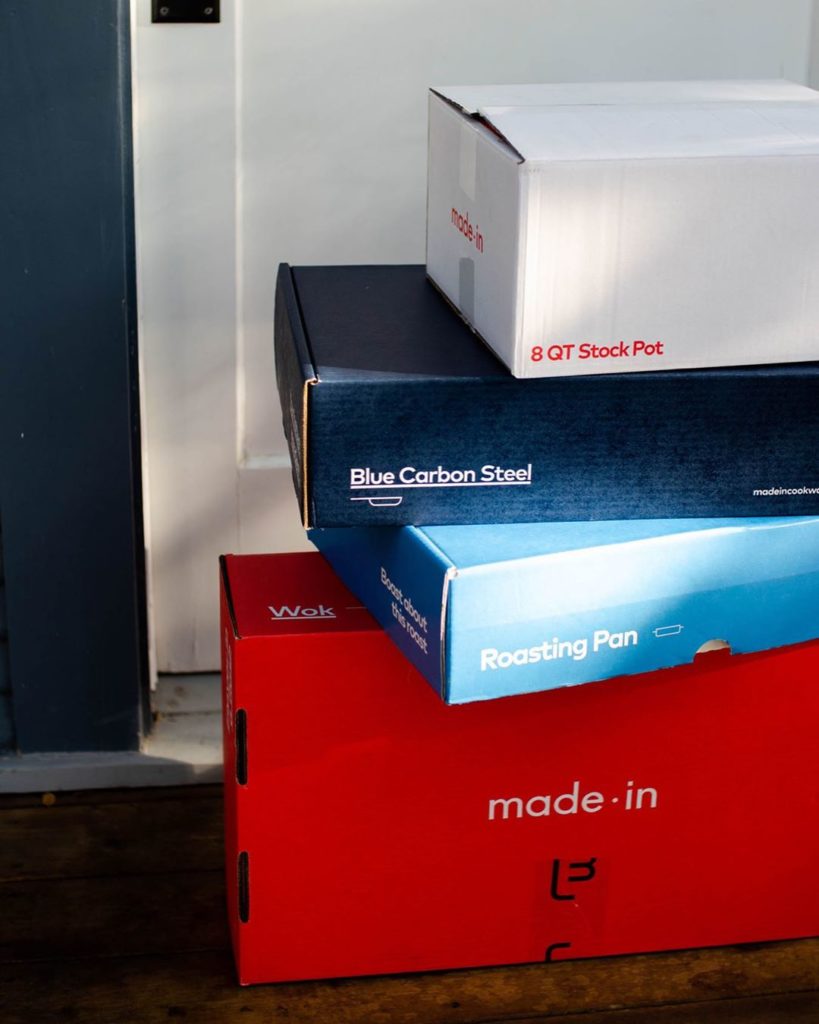 Our Econoflex shipping box option is our most eco-friendly choice that is extremely affordable and easy to scale. Not to mention it can look just as stunning even with customization limitations.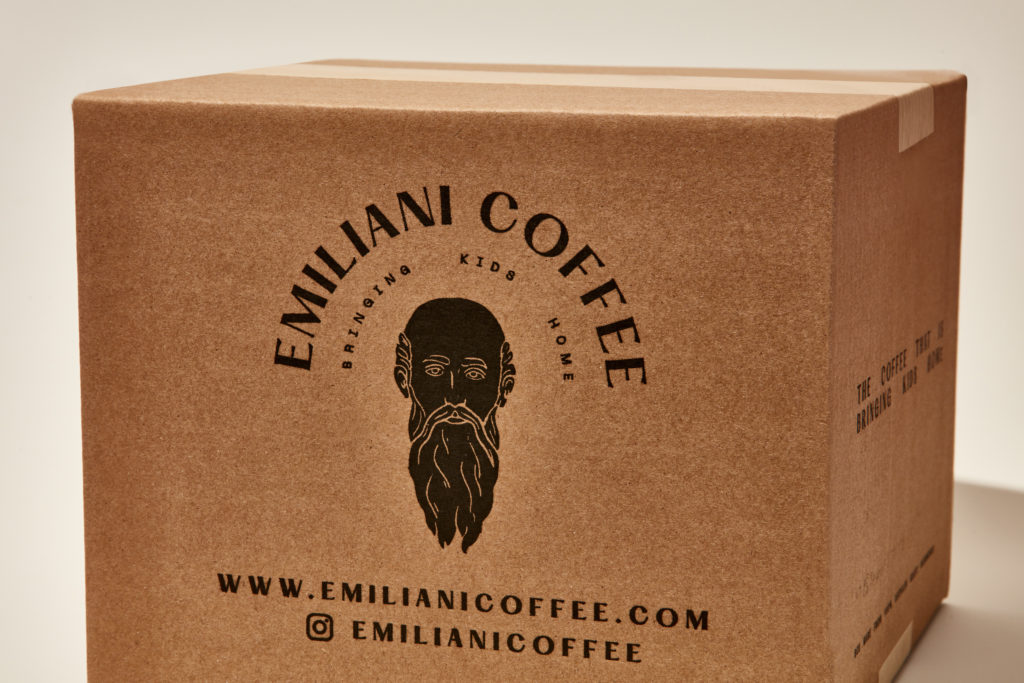 They can be assembled easily, which is beneficial if you're packaging the products yourself. So, if you're looking for a secure box for your ecommerce products while ensuring you can brand it to influence customer perception—shipping boxes should be your go-to choice. Pros:
Great fit for bulkier items like appliances
High on rigidity and strength
Come unassembled, so you can pack them yourselves
Varied design customization options
Paper-based and eco-friendly
Cons
Take up extra space in shipping, and can raise costs by a slight mark
Requires tape for assembly 
3. Product Boxes
If you want packaging that will scream 'buy me' on shelves or in your digital catalog for your retail items, product boxes are the perfect fit. They're superb quality, lightweight, and allow an easy customization process—from various coatings to incredibly high-resolution prints, everything is possible with product boxes.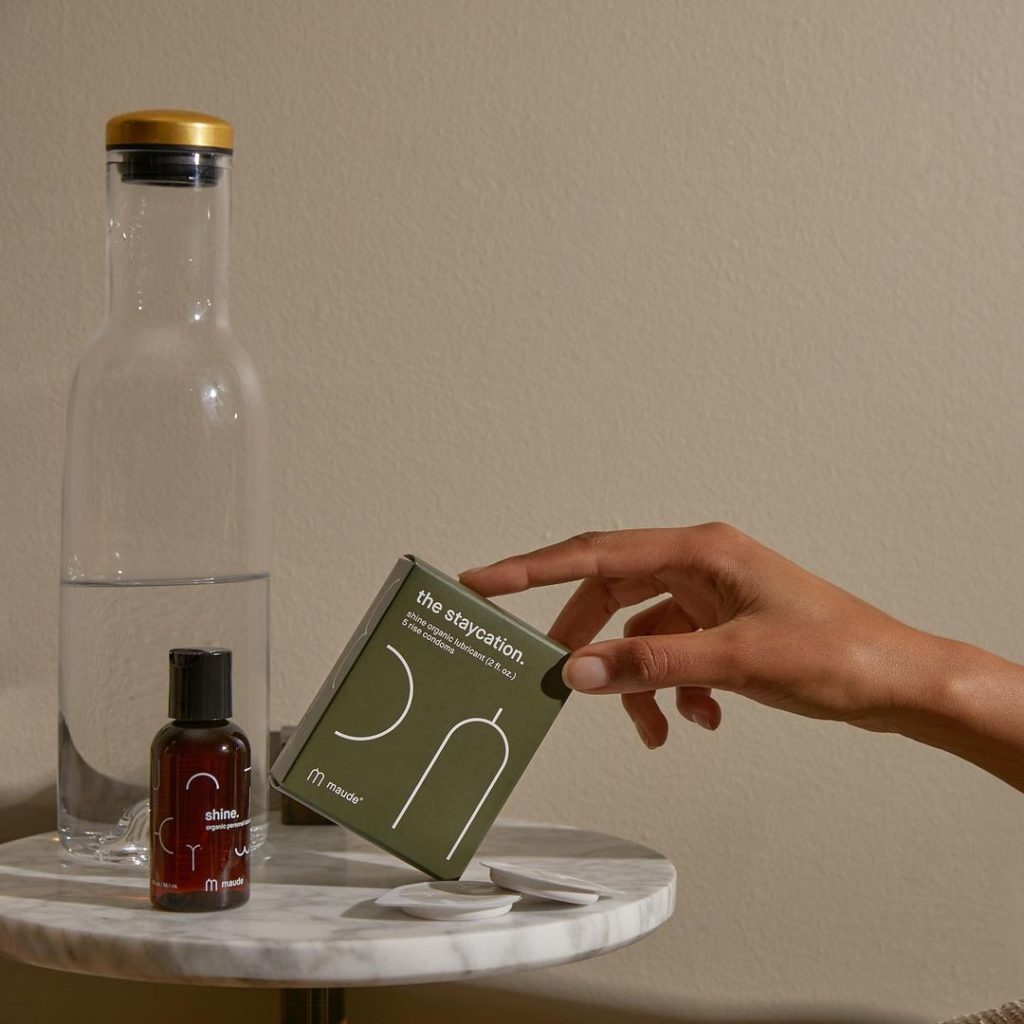 Product boxes make a bold statement and stand apart from other similar products, be it on store shelves or virtual storefronts. They offer a protective packaging solution, which is stunning and informative at the same time. Pros:
Gives a premium look and finish
Small-sized and can save on additional storage and shipping costs
Offers maximum customization flexibility 
Cons:
The complete customization options can drive up production costs 
Interior printing not always available
Sometimes harder to purchase at low minimum order quantities
4. Flexible Packaging
Flexible packaging solutions for ecommerce are becoming more popular, especially as eco-friendly and sustainable materials are more accessible. Whether used as your shipping vessel or as primary product packaging, there is a flexible option waiting for you.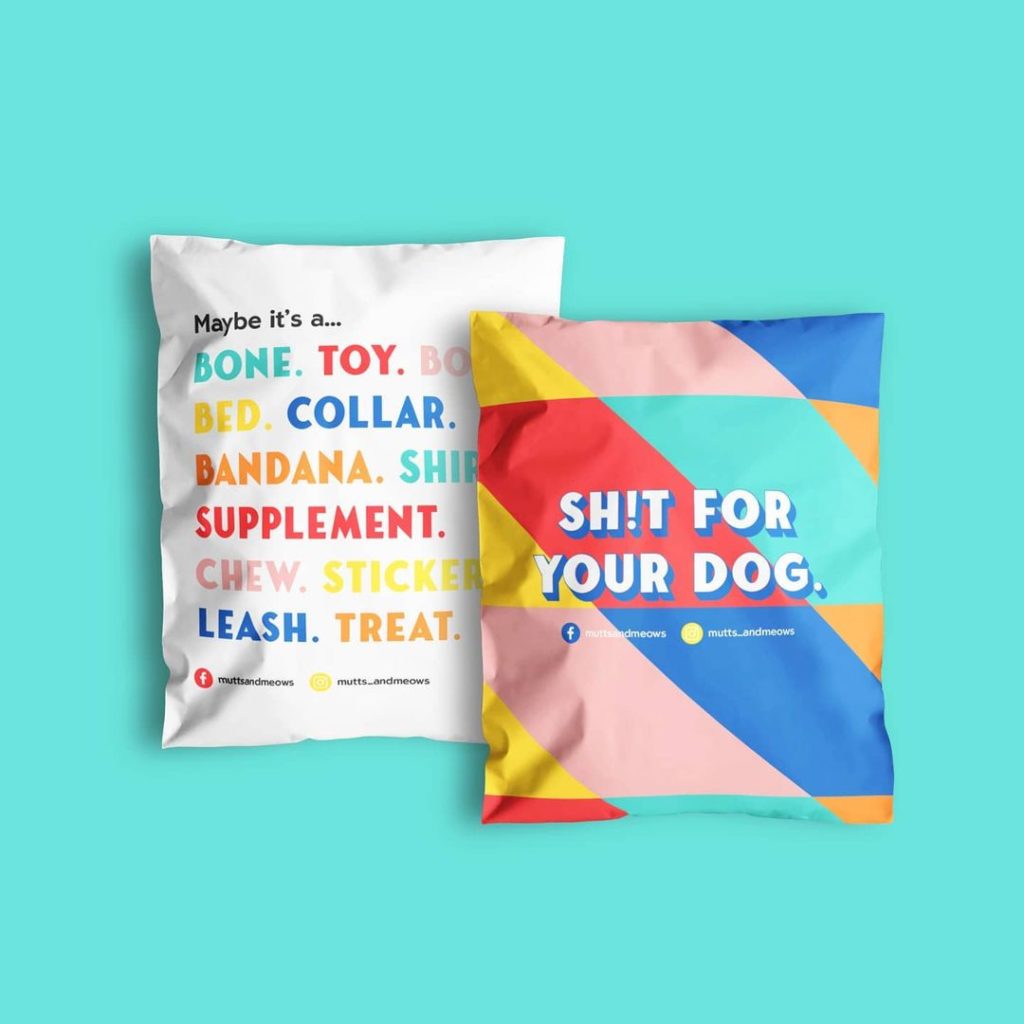 For products like clothing, soft home goods, lightweight paper-based items, poly mailers are a perfect choice for shipping. They are customizable, easy to assemble, and usually fairly inexpensive to mail.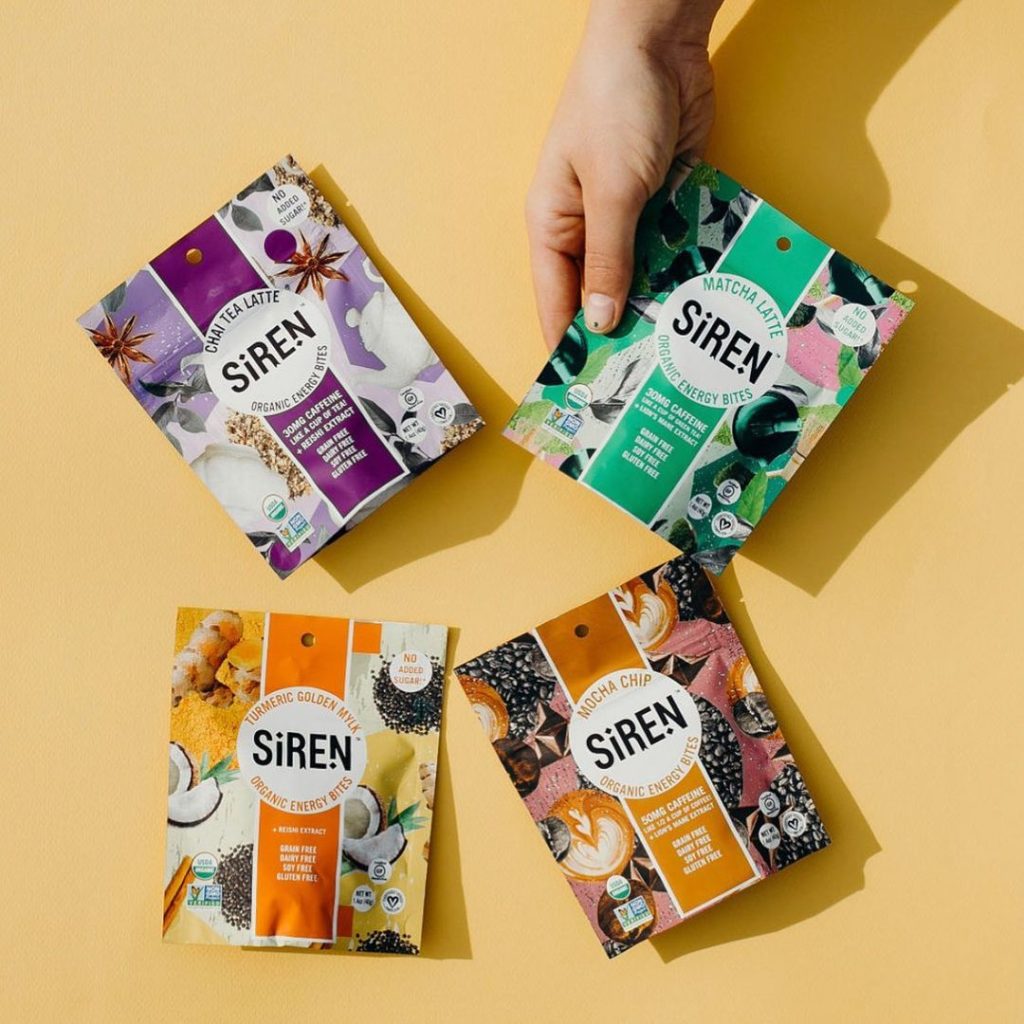 When needing primary product packaging, flexible pouches are a guaranteed go-to solution for everything from coffee and snacks to soap and shampoo. Flex pouches are incredibly versatile with a variety of closure options, gusset features, and material types available. Ideal for traditional retail or ecommerce as you can customize every little detail to make for a noteworthy product experience.  Pros:
Lightweight and affordable to ship or store
Versatile for a variety of products
A plethora of unique customization options
Functional and beautiful at the same time
Cons:
Not protective or intended for fragile items 
Often not available with low minimum order quantities
Hard to find sustainable, eco-friendly options 
5. Hanging Displays
A primary packaging option that keeps in-mind how you plan to display your products. Designed for brands that want to make a statement in retail stores, hanging displays were meant to do exactly that: hang and put your product on display.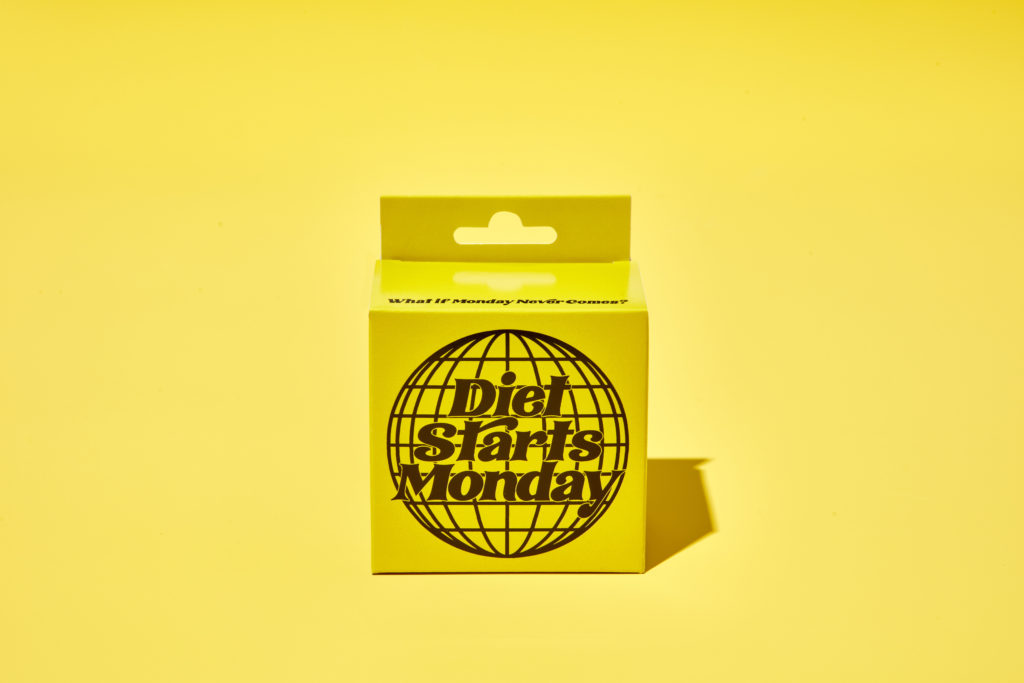 As the market for packaging continues to grow, so do the options for hanging displays. There are several unique solutions available to brands from product boxes to pouches and plastic containers. The nature of your product should determine the display packaging you choose.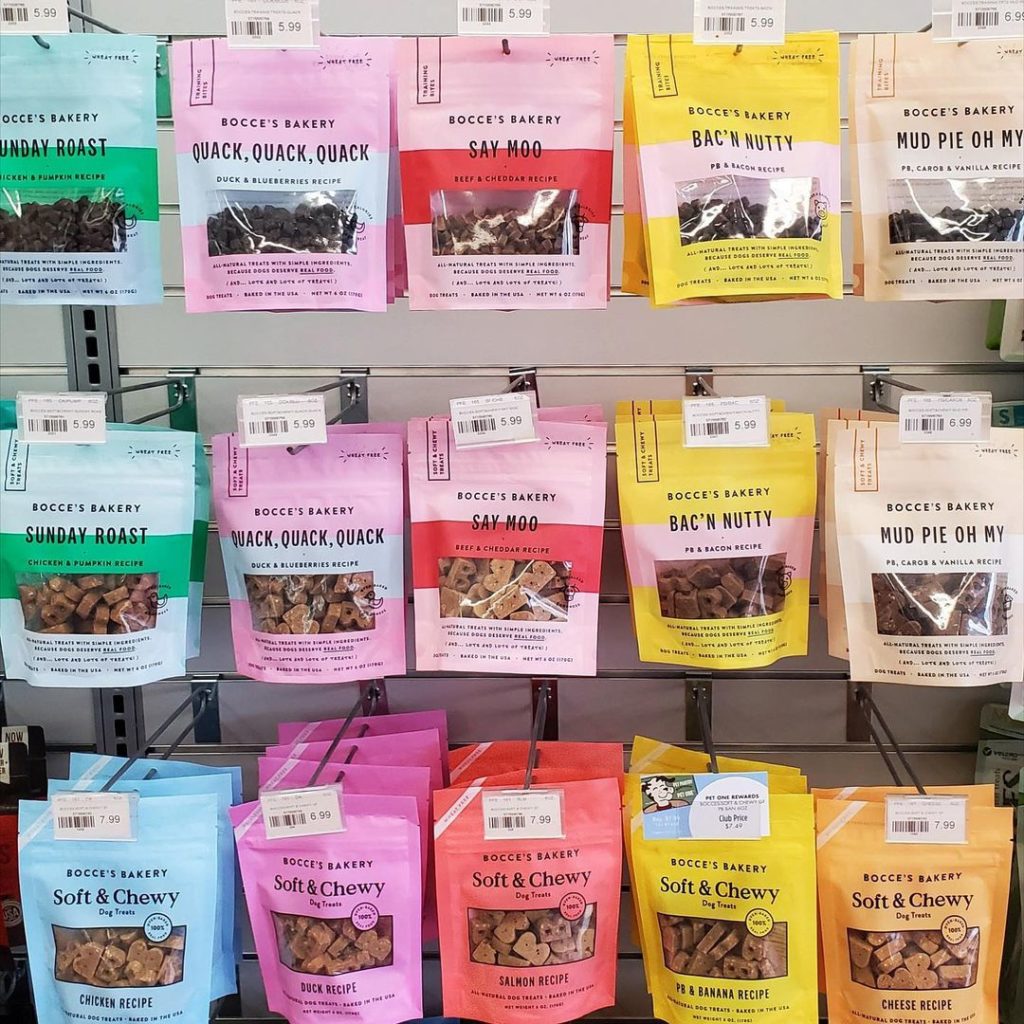 Peghole product boxes are perfect for small cosmetics, cleaning products, or toys. Hanging pouches work lovely for candy, dog treats, bath salts, and coffees. Plastic displays are a great solution for tech products, jewelry, and other unique knick-knacks. No matter what product you plan to display, there is a unique option available to you.  Pros:
Exquisite, high resolution printing that is display-ready
A variety of paper and flexible packaging-based options available
Capable of incorporating unique display features like clear windows, cut-outs, and more
Cons:
Not intended for heavier, fragile items
More expensive than traditional product boxes 
Require higher minimum order quantities to produce 
The right packaging improves customer experience
Product packaging is an investment more than an expense for your business. It can help drive a significant number of sales, followed by increased revenue and excellent customer experience. All of this eventually leads to customer loyalty and retention, ensuring long-term business for years to come. Once you invest in packaging, it pays dividends for years to come. However, deciding and choosing between the different types of packaging available in the market is crucial. It determines the success and popularity of your product with customers and sets the tone for your relationship with them, not to mention it makes the difference in how you plan to scale your brand and product experience. Need help deciding what's the best packaging type for your brand, product and packaging expectations? Reach out to us–let's chat!