Introducing Econoflex: Fast, Easy, and Affordable Sustainable Packaging
Zero compromise sustainable packaging
As Packlane's founder and CEO, I share the deep concern for the ecological footprint of packaging that many of our customers express. That's why I am so excited to introduce the Econoflex product line, beginning with our new shipper boxes.
Econoflex is Packlane's most economical and eco-friendly offering to date—without making any compromises on quality.
We're always looking to innovate custom packaging and the Econoflex Shipping Box sets a new standard. It meets the trifecta of high-quality printing, rapid turnaround times, and affordable prices.
We created the Econoflex product line because we care deeply about sustainability and also appreciate how much our customers value having economical options when it comes to packaging.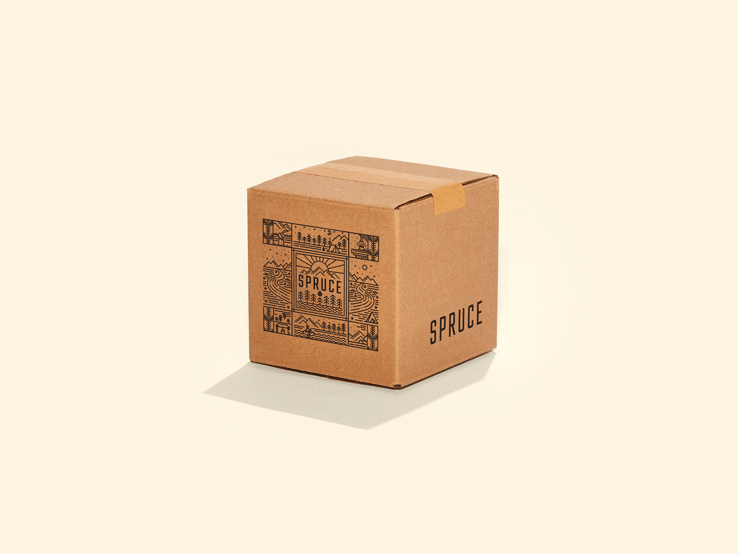 Great for the environment – even better for your bottom line
This new line of shipper boxes is made from 100% recycled and recyclable materials. We're committed to sourcing all of our corrugated and paper-based materials here in North America with the highest recycled content whenever possible.
Traditionally, combining the quality of flexographic print techniques with sustainable materials was prohibitive for short-run packaging.
With our new innovative print technology, we're able to marry high-quality, flexo-like printing with recycled and recyclable materials.
Best of all, the prices are far lower than previously possible. Consumers may value sustainability but they are not necessarily willing to pay a premium for it, and businesses with thin margins are not in a position to absorb the added costs of eco-friendly packaging. Until now, many companies have been priced out of sustainable packaging solutions.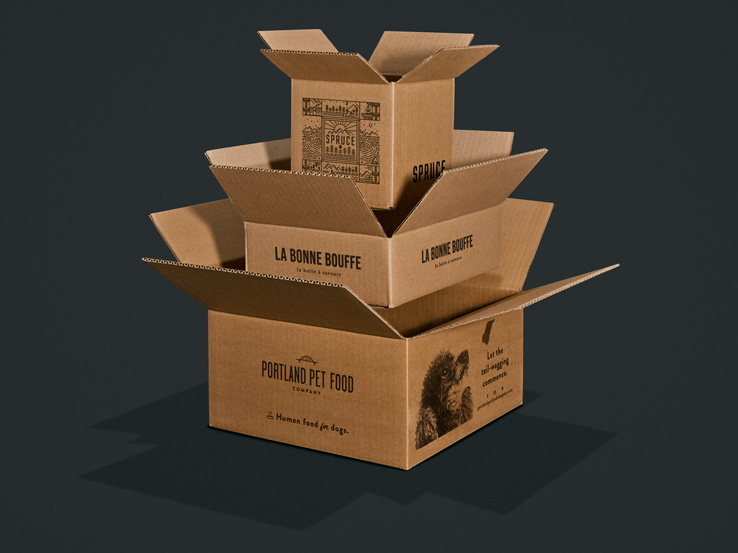 The next generation of sustainable packaging
Econoflex's innovative, direct-contact print technology achieves crisp, fine lines, and half-tone designs that are comparable to flexographic printing.
Econoflex shippers are perfect for deliveries of all kinds. Whether you're shipping sparkling sodas, beauty supplies, or cured meats, these minimalist shipping boxes set a new standard for sustainable packaging:
100% recycled and recyclable materials
Print quality comparable to flexographic printing
Less time to produce than flexo
Low MOQ of just one box
Low cost and no setup charges
Fast turnarounds
Whether you need 1 box or 10,000 boxes, Econoflex shippers are your ideal choice.
If you're looking for sturdy 32 ECT corrugated cardboard boxes, the benefits of Econoflex just add up and you'll never have to worry about your product arriving damaged. Econoflex boxes will ensure your product makes it safely from the warehouse to your customer's doorstep safe and sound.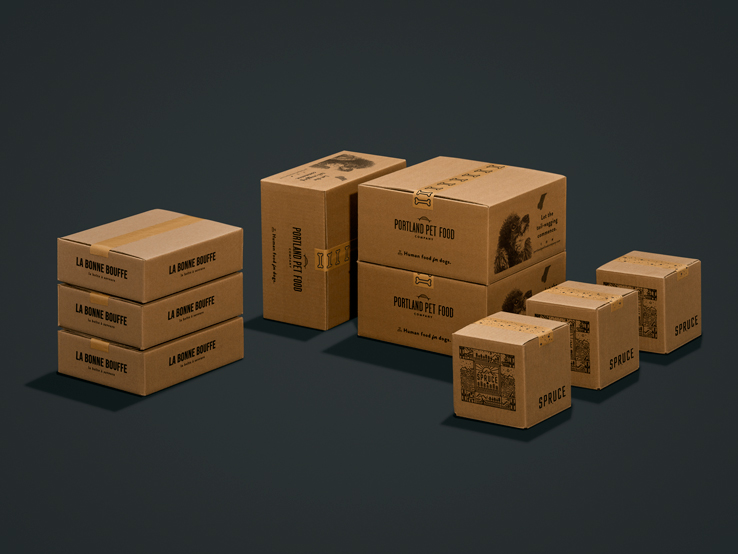 Customer spotlight: Spruce CBD makes the planet better
Spruce CBD takes pride in its focus on customer satisfaction and results. With their medicinal tinctures and creams in glass containers, a big part of customer satisfaction is ensuring their products arrive safely. Custom packaging plays a huge role in making that happen.
Sustainability matters a lot to Spruce. In addition to fulfilling their mission to help their customers achieve relief, as a family-owned business they would like to leave the planet better off than they found it.
They use recyclable cardboard and recycled brown kraft crinkle paper for padding inside their boxes, which goes against the industry standard of using plastic bubble wrap envelopes. From the birth of the company, Spruce has always chosen sustainable materials because it's most fitting for their brand mission.
While Spruce typically uses custom mailer boxes to ship orders to their customers, they're planning to use their new Econoflex boxes to ship out their large orders. It will give them the flexibility to fulfill bigger customer purchases with custom packaging while still maintaining a responsible ecological footprint. And it won't break the bank!
We're just getting started
Econoflex shipping boxes are just the beginning. Stay tuned for more exciting, new packaging options in our Econoflex line, all of which remain focused on sustainable and affordable solutions.
Econoflex boxes are available now
Ready to make your packaging more sustainable? How about more economical? The Econoflex shipper is available now. Just choose a handy stock size and upload your artwork. Our box designer will automatically convert it into a single-color (black), half-tone design.
Save 15% for a limited time
We're delighted to offer you a more affordable and sustainable option for your custom packaging and to celebrate, Econoflex shippers are 15% off through the remainder of March. Use code ECONOFLEX15.
Start designing your Econoflex box today!