Free, Festive, and Award-Winning Packaging Design Assets
Wow customers with Holiday Design Templates hand-picked by Packlane's Founder
2020 is the biggest year on record for e-commerce with experts forecasting a 40% increase in shipping activity compared to 2019. This means that your busy season is about to get even busier. The experience that customers receive will be extremely influential in how they walk into 2021 with you. And it is likely that your customers are already receiving multiple deliveries a day.
How do you prevent your brand from becoming just another piece of kraft cardboard on someone's doorstep? Get intentional with your packaging design and your box is guaranteed to stand out in a sea of deliveries.
Meet the best of the best packaging designers
To find the merriest, most cheery packaging design, we ran a week-long contest. With 47 amazing designer submissions, we had the extremely hard task of narrowing down our most favorite designs. Our packaging experts and Founder, Miriam Brafman studied the best of the best and selected our Top 3 Winners of the competition.
Each and every design submission offered fun, festive creativity; however, our finalists came with brilliant design templates that represent a range of styles that could be adapted and used for any type of small business. We were truly wowed by the following designs and hope you love the stunning patterns, color palettes, vector details, and customization options as much as we do.
Ho Ho Holidays by BarbaraKu 
Barbara is passionate about creating impactful and unique brand designs. She especially enjoys packaging design and creating eye-catching illustrations and patterns. In her free time she experiments with new and creative approaches by combining animation, illustration and photography to her design!
Ho Ho Holidays was inspired by all of the little things that make Christmas great–amazing sweets, decorations and ornaments. Barbara kept the design simple and flat in shapes, but chose to make it fun with the color palette. We loved the thoughtful coordination between the exterior and interior prints for this box design.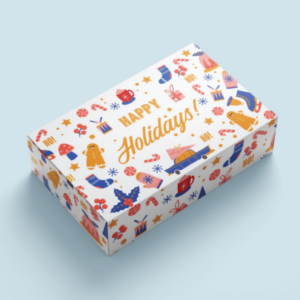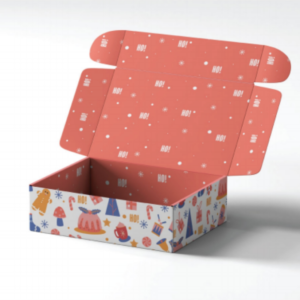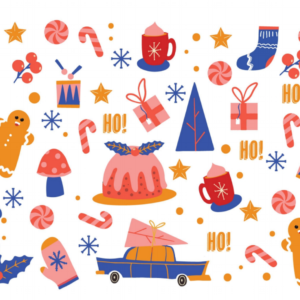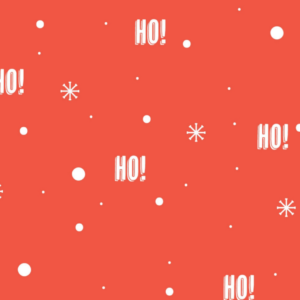 Light and Dark by Molecula 
Irina is the freelance graphic designer behind Molecula design. Based in Romania, she is a PR and communication graduate that transitioned to graphic design because it was way more fun.
As a big fan of flat, geometrical design with clean lines and lots of symmetry, her aim was to create an asset pack that was simple yet festive for anyone and everyone to 'decorate' their packages–which is one of the many reasons why we loved and selected this template! Irina enjoys nature-inspired design, so she brought both botanical and animal elements to her holiday packaging.
 
Gingerbread by Lorempix
Safa Benizid Tunisian is the designer behind the brand, Lorempix. As an expert in packaging design, Safa wanted to offer a design that could be used for any brand, but specifically for those within the food and beverage industries. Reminiscent of Christmas, the goal was to design a pattern that felt nostalgic. At Packlane, you know we love white ink on kraft, so this design stood out to us immediately. With icing-inspired vectors, our packaging experts admired the playful design that truly is reminiscent of a gingerbread house.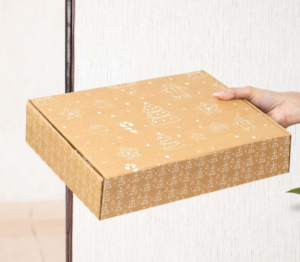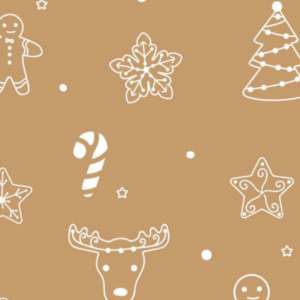 Packlane's Holiday Order Deadlines and Shipping Speeds
This holiday season is going to be busy for everyone, including us here at Packlane. To make sure we're setting our customers up for success, we've pushed our holiday order deadlines up and have added new shipping speeds through the month of December. Learn more about our Holiday Print Schedule and get your boxes delivered with plenty of time to ship out to customers.
Are you ready for the most wonderful time of the year?
The holidays will be here before you know it! With our holiday asset packs, prepping your packaging is simple. If you're interested in a more custom packaging design option, submit your request at least 2 weeks before you plan to order your boxes. We specialize in branded packaging and understand the ins-and-outs of our Packlane dielines.
If you haven't already, get festive and share with your colleagues today. Just think of it as Packlane's gift to you that keeps on giving!