Why Packaging Is So Important for Your Brand
Packaging is often the first thing a customer sees—regardless if they buy online or offline. 
Imagine you go to a grocery store to buy cereal. There's an entire aisle of similar-looking cereals. How do you make your pick—by reading every product's description or simply choosing the one that caught your eye? Probably the latter!
First impressions play a great role in products, and packaging is the key to unlocking consistent sales and a lasting brand impression.
If you don't pay sufficient attention to packaging, it can lead to unhappy customers, misaligned messaging, and shrinking sales.
Here we break down the importance of product packaging and how you can create a memorable packaging experience for your customers.
So why is packaging so important? 
Your product packaging is the customer's first touchpoint with your brand, and directly impacts your product sales and brand perception. Let's look at a few significant reasons why packaging is so important:
1. Brand recognition
Since your product packaging casts the first impression on a customer, it needs to be impactful. The best part about custom packaging is its ability to reflect your brand through every inch of it.
It can create a solid impact on your brand image and recognition so that your customers identify the product and brand from afar, just by the packaging.
Vanshika Mehta, an independent brand strategist says, "The first place branding becomes tangible is product packaging. Your customer's experience with seeing, feeling and touching will decide if they buy the product or not. Packaging is a differentiator these days. When we think Tiffany's we think teal, and ribbons- the association of packaging and experience is unbreakable."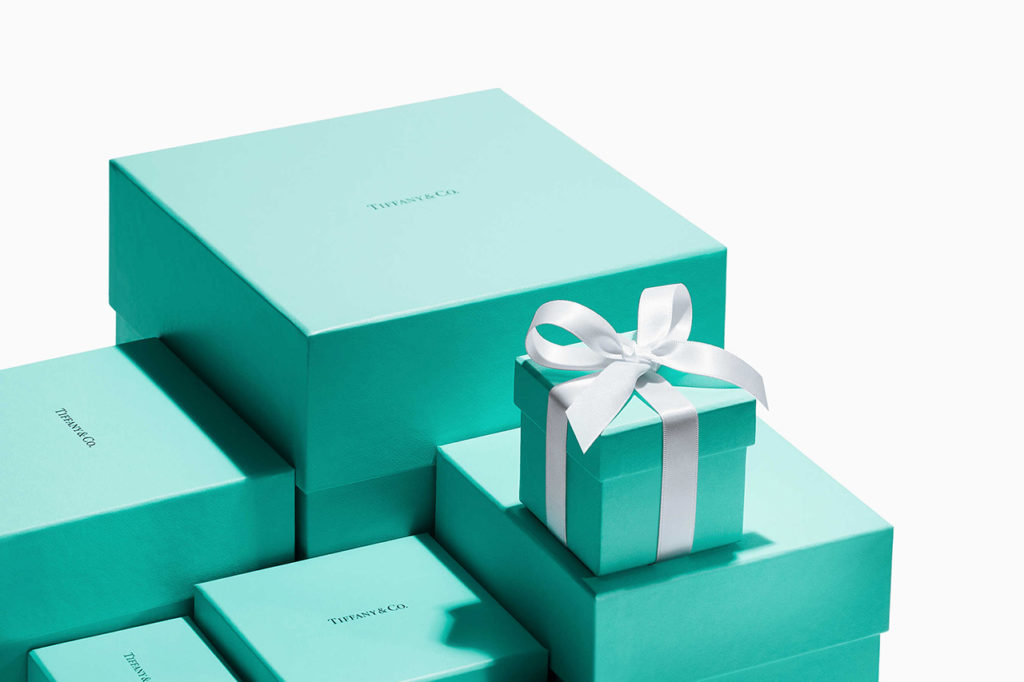 This brand recognition builds recall value—the ability to recognize your products simply through the packaging without reading the brand name. It heavily impacts decision-making and can make or break your product sales.
2. Part of the experience
The "unboxing" experience is almost as important to customers as the joy of the product itself. This is the primary reason why unboxing videos go viral on Instagram and YouTube. 
One brand serving the satisfying unboxing experience is Sonos. It's minimalist and sophisticated boxing is innovative but still provides a great experience for customers.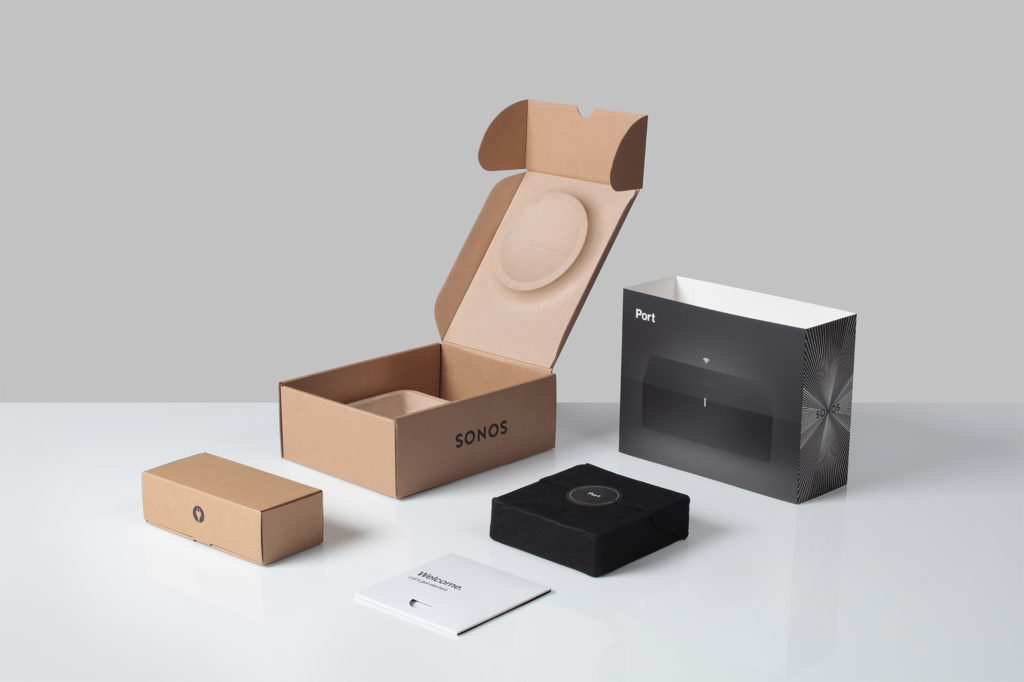 Product packaging plays a vital role in delivering an enjoyable experience to the customer after the initial purchase. Apart from buying the product, they feel special while unpacking it, and through this, you become a part of this precious moment.
3. Stands out on shelves
Products today are battling for attention on the shelves as more brands are trying to create a unique product or experiment with their store presentation.
On-brand packaging not only helps your product stand out in a crowd of similar ones but also makes your brand more appealing to retailers. 
A great example of this is the packaging by OLIPOP. It's true to the essence of the product and distinguishes different flavors with their packaging, colors, and graphics.
 

 

View this post on Instagram

 
If the retailers want to display one product from the many brands in that category, they're likely to pick the one which looks attractive and tells a story. By doing this, they're offering a good range of products to their customers and making their shelves look aesthetically pleasing at the same time.
4. Opportunity to share your values
Product packaging is attractive and enhances the overall look and feel of your product. But, apart from this, it plays a vital role in communicating your brand story and the values you hold. With smart product copy, you can convey how this product will make customers feel, what materials were used to create it, and what kind of change it will bring to their lives.     More than this, the material you use also shows how sustainable you are—green and paperless packaging convey your love for the environment and the values you uphold.      This eventually impacts your overall brand image, which breeds customer loyalty.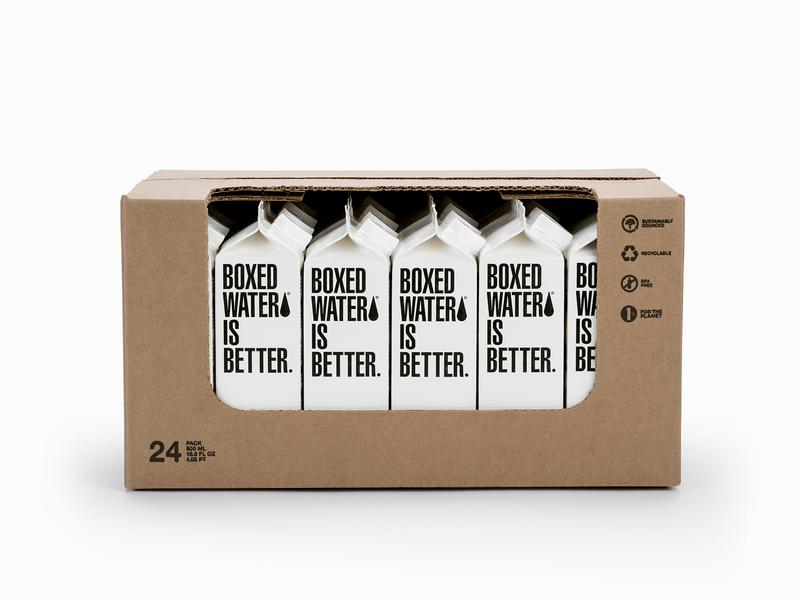 5. Create a connection with customers
Your packaging is often the first thing a customer will see before the product. This offers an opportunity to use your packaging copy to establish a connection with the customers.   Zero down on your core values as a brand.     Think about how you want to communicate with your customers and the perceptions you want to manage about the brand. This will help you create packaging that speaks to the customer directly and establishes a long-term connection with them.   Our clients at The Women's Collective are a great example of connection-based packaging. Being a women-owned business with products targeted towards other women, their packaging speaks directly to their audience.
6. Differentiates your brand
Today, product competition is fiercer than ever. But, your packaging can position you against other brands selling similar products so that customers choose you over them.
 

 

View this post on Instagram

 
If you want a competitive advantage and portray your product as the obvious first choice for customers, custom packaging is the answer.  
7. Design influences purchasing decisions 
While you can only experiment so much with boxes and packaging style—the graphic design possibilities are almost endless. Apart from the attractive visual element, design influences purchasing decisions in many ways:
Evokes emotion through connectivity
Tailors the packaging to the customer's needs through visual elements
Enhances brand familiarity
Colors and typography boost the packaging look to elevate the product's initial standing
Here's a great example of using graphics and visual elements to enhance packaging and influence buying decisions by our client, Bare Bones.
 

 

View this post on Instagram

 
How to design an impactful packaging experience
To begin designing, you need to consider a few things. This will allow both you and the designer to create an impactful experience for your customers.
Know what your customers want, understand their values, and what experience they want with your brand.

Without knowing who you're designing the packaging for and how they want it to be—it'll be difficult to exceed expectations, let alone meet them.

Make your packaging part of that experience. Think about how it can be an extension of your brand and create a solid first impression for the customer.
Consider the materials and packaging type you want for your product. With Packlane, you can create your own design from scratch, and that too with minimal technical know-how.
Here are some custom packaging options you can choose from:
Mailer Box:

If you have a subscription-based product or e-commerce product, a mailer box would be a great fit. They're sturdy and stylish ready-to-mail boxes that deliver an experience rather than just the product itself.
 

 

View this post on Instagram

 
Shipping Box:

To ship bulkier products economically with style, there's no better packaging than shipping boxes. These allow you to send off your products with maximum protection and finesse.
 

 

View this post on Instagram

 
Product Box:

Luxury custom packaging has never been easier. These lightweight, and highly customizable boxes allow you to build class-apart packaging for your products.
 

 

View this post on Instagram

 
Econoflex Shopping Box:  

Being a great sustainable and biodegradable packaging option, these boxes are made from 100% recycled materials and act as a minimalist and eco-friendly packaging choice for your products. 
Stand apart with custom packaging
No matter how much we deny it, humans do judge a book by its cover, and it highly impacts decision-making. You cannot sell a good product with poor packaging, as the sales will always be on the low-end because of a lack of visual and brand appeal.
To create a memorable shopping experience for your customers and to keep them coming back for more, custom packaging which aligns with your brand and customer values is a need more than a choice – especially if you want to supercharge sales and grow your business.
If you're ready to elevate your product with packaging, get started with Packlane today!