How to Make Your Custom Packaging Stand Out
Ecommerce experienced a significant boom following the COVID-19 pandemic. 27.2% of consumers across the globe are now shopping online and spending $4.29 trillion since the pandemic gripped the world. 
One study even reported that by 2040, 95% of all purchases would be done online.
This massive spike also means that competition is now fiercer than ever among eCommerce businesses. 
Now, eCommerce business owners have to develop creative and cost-effective ways to get people to buy their products. 
In this in-depth guide, you'll learn: 
how custom packaging can give you the edge against your competitors;

the steps to create custom packaging that's both functional and eye-catching, and

how you can use this to promote your brand and products effectively.
Ready? Let's get started.
Why Invest in Custom Packaging?
A well-thought-out custom packaging can provide a host of benefits to your eCommerce business.
Here are some of them: 
It Reinforces Your Brand Identity
Your brand identity visually communicates to your target market what your business stands for, the reason why you started your business, your values, and your principles.
This is essential because customers today, especially if your eCommerce business is targeting Millennials.
According to the 5WPR Consumer Culture Report, 71% of Millennials are more willing to buy products from a business with the same values they have.
The reason?
Millennials have this innate desire to make a difference in the world. This need has a significant impact on how they make decisions, from what company they'll work for to the products they'll patronize.
Take Father Time Bread, for example. 
In the video below, founders Taylor and Kara West explain how they zeroed in on how much they value quality and trust through their branding and, more importantly, in their product's custom packaging.
Support Your Marketing Strategy
They say, "first impressions last," and nowhere is this more evident than in the eCommerce industry.
In fact, 72% of consumers point to a product's packaging as one of the critical factors that affect their buying decision. It's what captures your customers' attention as they browse through a traditional store's aisle. 
The right packaging also makes it easier to create eye-catching visuals to post on social media. In this post-pandemic world where 70% of people do their virtual "window shopping" on Instagram, an 'Insta-worthy' packaging can cause your target customers to stop scrolling through their feed and learn more about your products.
Take this photo we uploaded as part of the Valentine's Day campaign we ran. The designs of the custom boxes were enough to stand on their own that there wasn't any need for additional props or fancy copy. 
 

 

View this post on Instagram

 
Heightens Your Customer's User Experience
Providing a positive user experience is an effective way to differentiate your brand and products from your competitors. It's what will prevent you from falling into what experts call the commodity trap, where your customers can't see anything distinct about your products apart from other similar ones they find.
According to a report published by Deloitte, a positive customer user experience causes customers to spend 140% more than those that didn't. They're also more likely to become loyal and make repeat purchases.
For eCommerce businesses, the customer user experience goes beyond the checkout process. It includes when they receive their orders. The condition of the packaging and products and how the products are arranged will affect the overall user experience you give to your customers.  
Long-Term Savings
This may sound counterintuitive at first. After all, you need to spend more to get your packaging customized.
While this may be true at the onset, customizing your products' packaging will deliver huge savings for your business in the long run.
Here's why: The shipping cost you pay most couriers follows what's called a dimensional weight pricing scheme. This means that the fees aren't based on the package's weight. Instead, you'll pay for the entire volume of the box you'll use even though it's not filled. 
Since you can specify the box's dimensions in your custom packaging, you reduce the amount of unused space in each box and, consequently, the shipping fees you'll need to pay.  
Steps to Give Your Branded Package the WOW Factor
Step 1: Evaluate Your Packaging Needs
Are you selling any food or perishable items?
Will you be shipping anything fragile?
Are you shipping to customers that live overseas?
Take time to think through your answers to these questions. These will help ensure that your customized packaging looks good, protect the items that'll be shipped, and your customers are happy with their experience.  
Step 2: Choose What Packaging You'll Use
One of the great things about custom packaging is that you can choose the type of packaging and material you'll use for each of your products.
In addition to the items you're selling in your online store, there are several factors you'll need to consider when choosing your custom packaging.
 First is your target audience. You'd want to make sure that the packaging you choose resonates with your customers' wants and needs.
Next will be your brand messaging.
As explained earlier, your custom packaging reflects your overall brand identity, particularly your values and principles. There's a disconnect if you claim that you're an eco-friendly business and package your products in conventional plastic boxes.
The custom packaging Get Well Soon and Have a Good Day came up with as part of their Make an Impact collaboration campaign is a great example.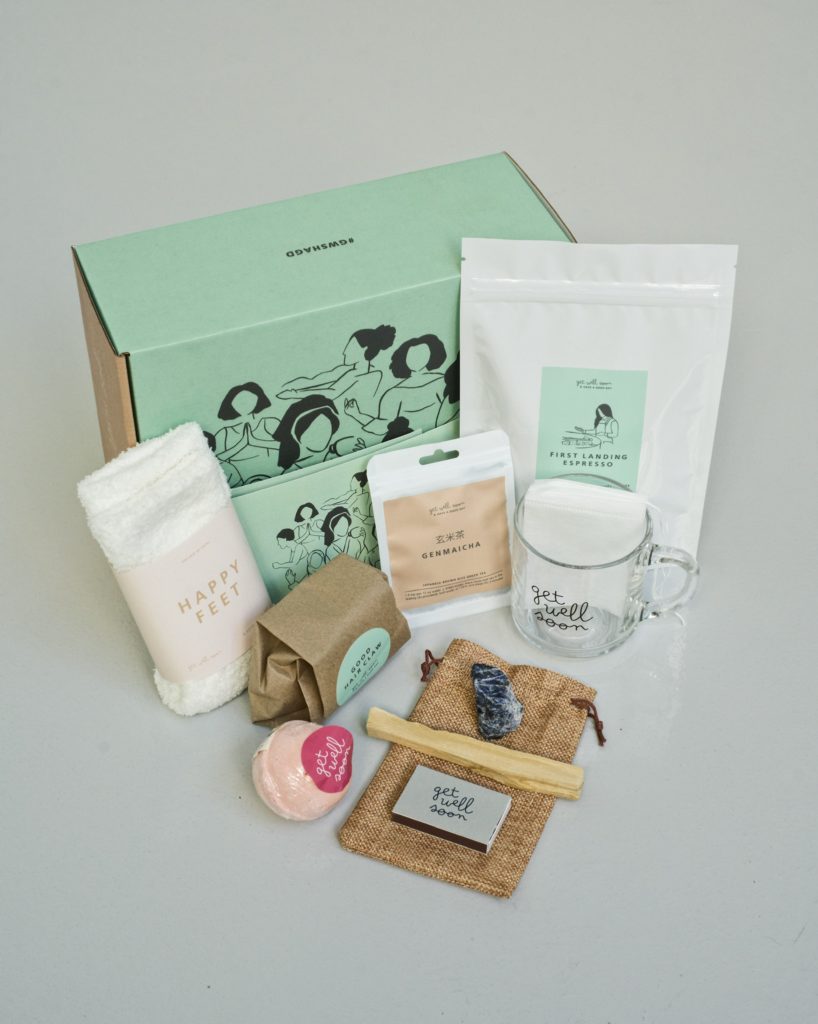 In addition to ensuring that their respective brand colors and styles are reflected on the entire packaging and inserts, they combined their company names so that they double up as a greeting and personal message to the female entrepreneurs that receive this.  
Also, take into account how much you can afford to spend. Boxes and containers made of alloy and metal are great from an aesthetic and functional standpoint. But they're also among the most expensive types of packaging. So, if this is the type of packaging you'll want, make sure that you have the budget on hand for this.  
Step 3: Design the Artwork
This is perhaps the most fun part of the entire custom packaging process. It can also be the most overwhelming for many eCommerce business owners because it's what will make or break their chances for success. 
Some eCommerce business owners will try to create their custom packaging artwork and design either from scratch or by using a design tool like Canva. However, developing a professional-looking design that'll get your products to stand out takes a significant amount of patience. Plus, you'll need to have that keen eye for detail.
A more cost-effective approach to designing the artwork is getting a designer specializing in custom packaging to do it for you.
For starters, an experienced custom packaging designer can quickly develop designs based on the ideas you share, your products, and your overall brand identity, just like this custom packaging used by Women's Collective Box.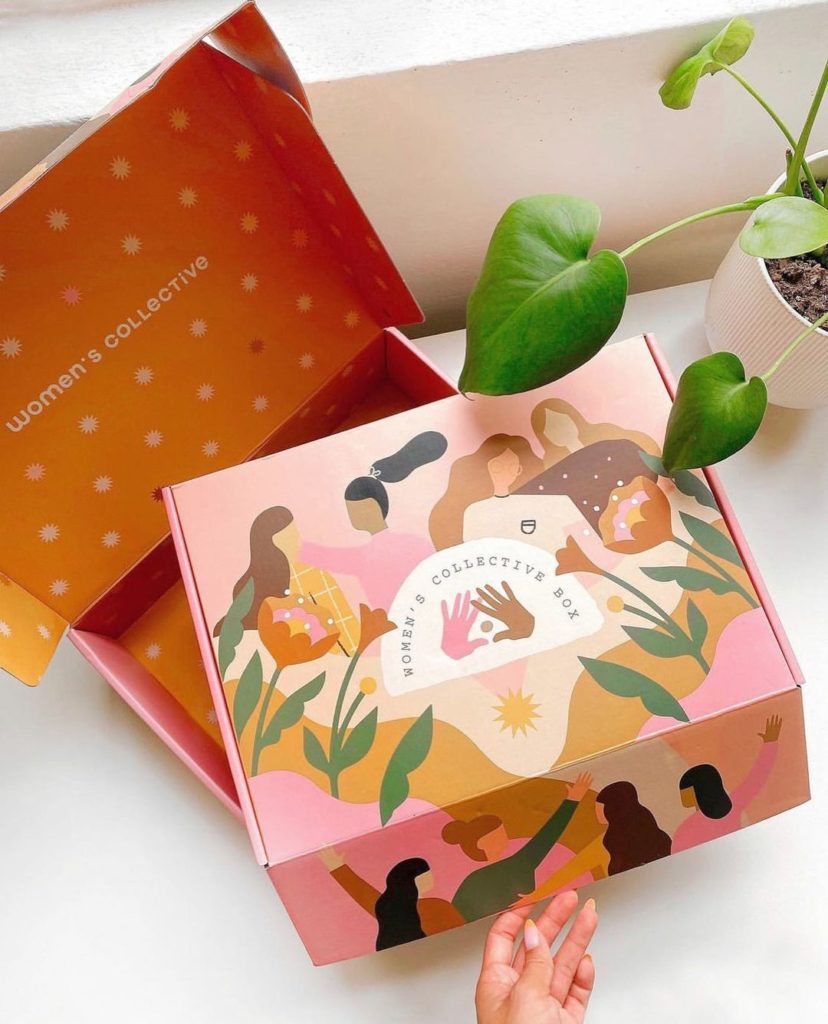 They can even provide you with custom packaging mockups so that you can visualize the final output and make a well-informed decision.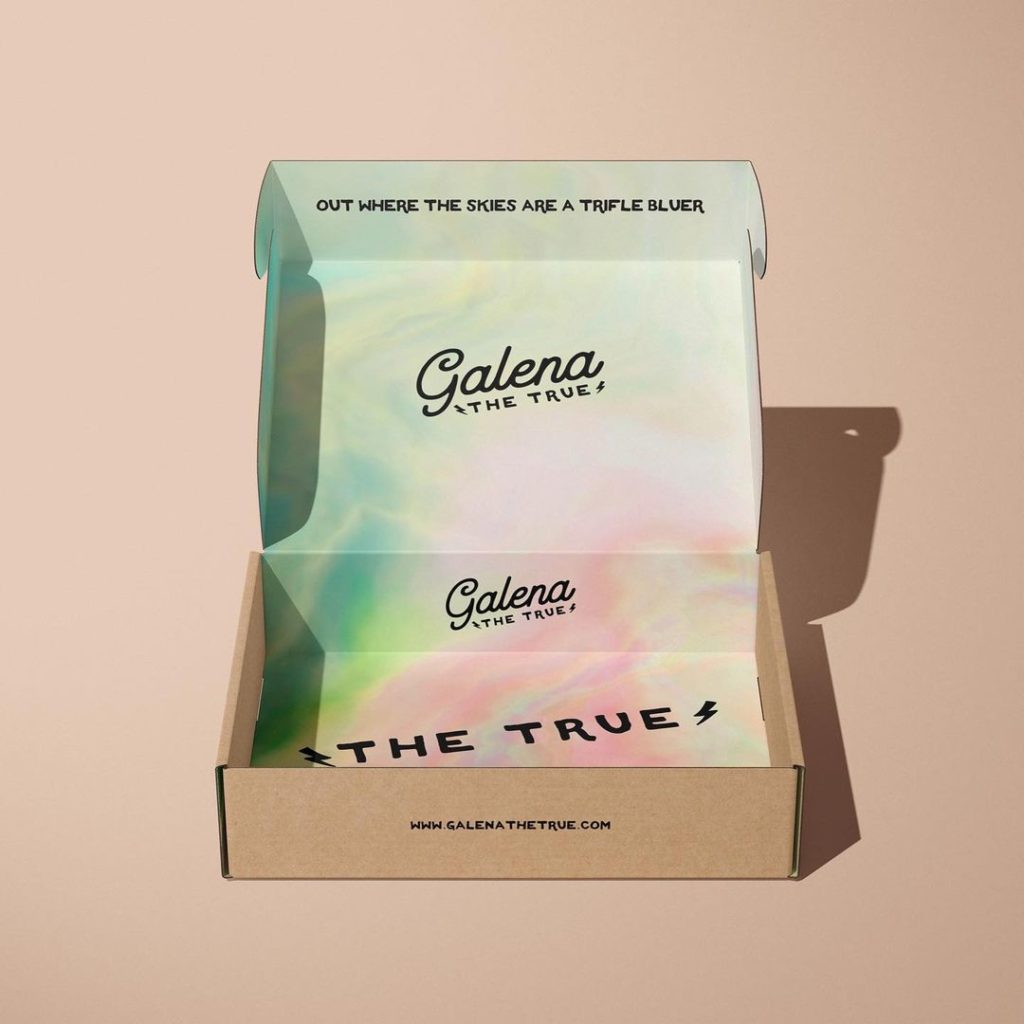 Custom design packaging mockups allow you to get the overall look and feel from all angles. 
That said, when choosing a custom packaging designer, be sure to ask for their portfolio. Aside from seeing the different custom packaging designs the designer has already created, you also get to gauge the style the designer uses against your overall brand.  
Step 4: Add the Fine Details
 If there's one thing that will level up your custom packaging and user experience, it's the little details that you include into the whole unboxing experience.
Adding a handwritten 'Thank You' note or printing it inside your custom packaging helps reassure your customers that they've made the right decision to buy from you. 
It's also these little add-ons that will encourage your customers to share their unboxing and shopping experience on social media.
Now it's time to bring your custom packaging to life!
Here are the things you'll need to consider when choosing a vendor to ensure that your custom packaging is printed and cut according to your specifications:
Product and service range.

Ideally, you'd want to choose a custom package fulfillment company that'll serve as a one-stop-shop. This ensures that your custom packaging comes out the way you expect while keeping the costs down.

Level of expertise.

Choose a company with experience creating custom packaging in your industry. They provide you with design ideas that'll effectively resonate with your audience without compromising the quality of your products when they get to your customers.

Your budget.

Sure, you'd want great-looking packaging for your products. But it should also be cost-effective. Otherwise, your profit margin will thin out, and you'll have to find ways to compensate for this. For most eCommerce business, that means passing the cost to their customers. High prices can easily cause them to buy elsewhere.

Delivery.

Aside from the turnaround time, consider the minimum number required to process your order since this can affect your ability to service and deliver your customers' orders.

Customer service.

No business is perfect. So, you'd want to make sure that if you got a question or an update on your order, you could quickly get in touch with someone who can answer your questions promptly and courteously. 

Feedback and reviews.

Do some research and check the experience that the company's existing customers have when ordering their custom packaging. 
Step 6: Incorporate Your Custom Packaging in Your Marketing Strategy
You've just received your brand new custom packaging. Congratulations!
More than that, you now have a great marketing tool you can now use to capture your target market and get them to buy.
Here are some suggestions:
Get Them to Sign Up to Your Email List
Along with your 'Thank You' note, why not add a QR code that'll allow your customers to sign up to your email list quickly? 
Doing this gives you the chance to continue nurturing the relationship you've started with your customers and get them to buy again.
Create a sense of FOMO
As human beings, we don't want to be left out. To alleviate this 'painful' feeling, they go out and buy the product so they'd be among those that are 'in' and 'cool.'
What's great about this is that it's a strategy that businesses can use across all industries.
Take the University of the Ozarks, for instance.
As part of its campaign to encourage more student enrollments, it decided to give out a custom welcome kit packed with several items branded with the university's logo along with their acceptance letters.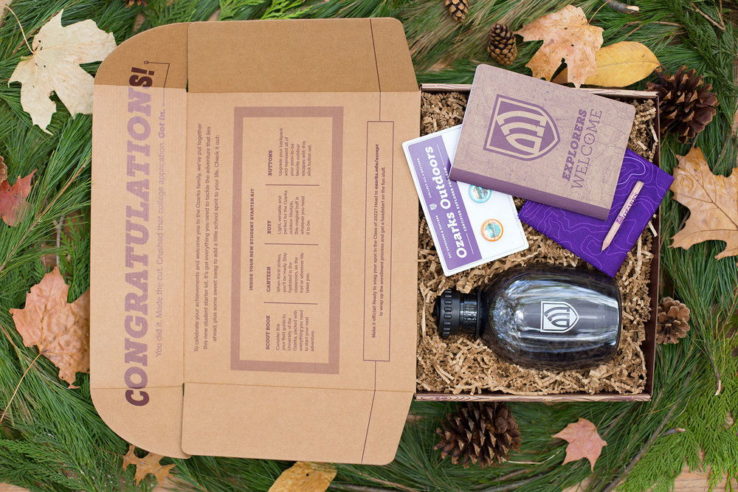 The custom welcome kit made receiving the good news even more memorable. More importantly, it elevated the university into one of the universities that high school students would want to apply for.
Because of this, the university's student enrollment increased 29% year-over-year. 
Launch a User Generated Content Campaign
As its name suggests, user generated content (UGC) is content that's created and published by your existing customers on their respective social media accounts.
Like this post done by one of our customers, UGC is influential because 92% of consumers consider buying products recommended by other people. At the same time, it helps expand your reach to a highly targeted audience without having to spend a fortune for it. 
 

 

View this post on Instagram

 
When launching a UGC campaign, the key is to create a hashtag that's unique to your brand and easy for your customers to remember. That way, you can quickly find and repost the content your customers have published on Instagram and other social channels.
The Next Step
In this guide, you've learned the steps to help you get started in creating custom packaging for your eCommerce business and products. It's admittedly a long process that will take time, effort, and patience. But it will be well worth it in the end.
An easier alternative, of course, is to get someone experienced in a custom packaging that'll help you every step of the way.
That's where the team here in Packlane can help. 
Unlike most custom packaging vendors, Packlane provides a range of services to help you create stunning custom packaging from start to finish. Reach out to us today to learn more about how we can help.