If you're the kind of person who believes the bigger the blank canvas, the better, then you're in luck! We've just launched double-sided printing for mailer boxes, which means you now have double the space to unpack your creativity. Unboxing experiences are becoming increasingly important for subscription boxes, consumer goods businesses, and even marketing and PR agencies, so we wanted to ensure your customers got beautifully branded packaging that was 100% you, inside and out.
To help usher in this new feature, we've provided a step by step guide and a few tips for making the most of our double-sided printing capabilities.  
For step-by-step instructions for using our new online designer for double-sided designs, check out this new article on our Support Portal:
Tricks of the packaging trade
Creating custom packaging can be tricky, so we've put together a top tip list of things to keep in mind while you embark on your journey to double-sided mailer boxes.
Save your artwork in CMYK – If you decide to add your own artwork, make sure you're adding a design saved in CMYK. This will ensure you get a final product with colors closest to your vision.

Be aware of budget – Double-sided printing is an excellent option to have, but it does require more ink and labor which consequently increases the cost of your project. Keep this in mind while working with a tight budget.

Take advantage of our 'Share' option – It always helps to get a second opinion! Once you've created your box, you can share it via a custom link so your colleagues and friends can take a look at what you've created.

Color and Kraft – If you decide to go with our Kraft material, keep in mind that colors will be more muted or shifted toward yellow/brown

 than if you select white or Dreamcoat.

Design every inch – You now have the ability to design every part of your mailer box, including the closure flap. This can be a great opportunity for a little surprise and delight, like a secret message or discount. Take advantage!

Got a special request? – Just because you don't see it in our design tool, doesn't mean it can't be done. Get in touch with our team and we'll see what we can do to customize your box even further.
Incorporate these tips into your design, and you're sure to end up with a doubly beautiful custom box.
Double up on design inspiration
Double-sided printing means double the opportunity to leave a strong impression on your customer. Many brands use double-sided printing for delightful or informative interior messaging – like instructions, manifestos, social handles, and ingredients lists. Even a cheeky introduction can go a long way with your customers.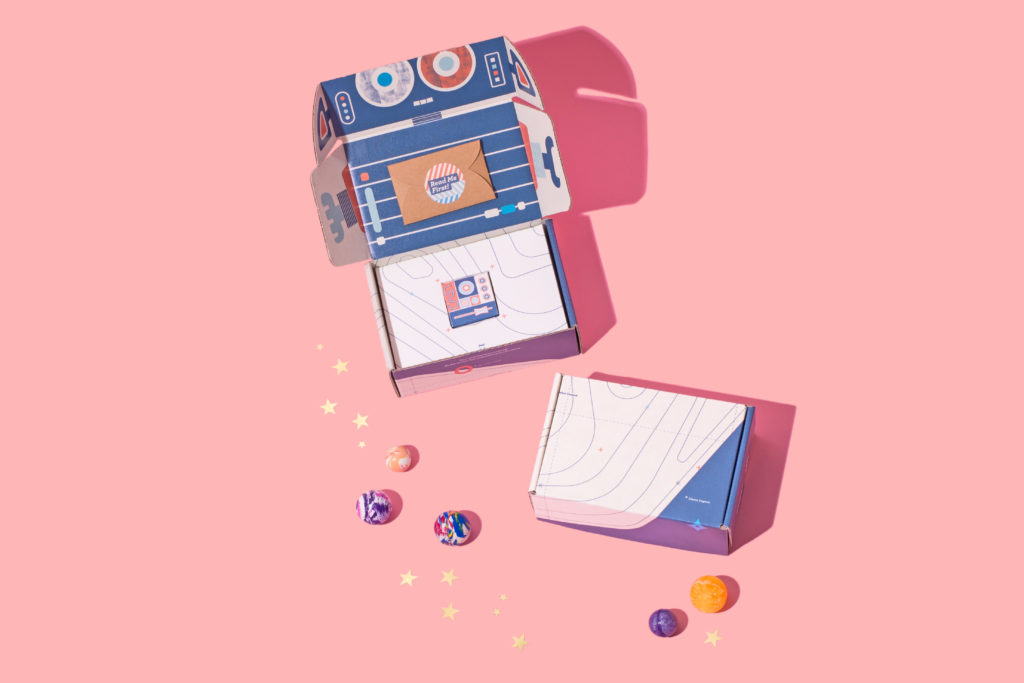 If you'd prefer to err on the less wordy side, try a beautiful full bleed design or pattern on the interior of the box. Go bold with black and white stripes or elegant and upscale with a stone-inspired interior. There's no limit to what you can do with your unboxing experience when double-sided printing is involved.
And of course, If you have any questions about our products or design tool, never hesitate to shout! Our goal is to make it as easy as possible to create the custom packaging of your dreams.
Head on over to our interactive design lab to start unpacking your creativity.