Swag.com's Mission to Upgrade the Traditional 'Thank You' Box
Taking brands to the next level with top-notch Swag
Swag.com is the one-stop-shop for the best swag in the biz. With an easy-to-use platform, their site helps you shop, customize, store, and ship seamlessly anywhere in the world with just a few clicks. As experts on curation and logistics, Swag leads the way for setup, storage, and distribution of goods that cater to every business' unique brand needs. 
Founder of the most powerful swag buying platform in the world, Jeremy Parker is no stranger to competing in a crowded industry. As a former creative and storyteller, he knows the importance of breaking the mold with a strong brand presence and stellar product experience to match.
In this episode of Word on the Lane, Jeremy shares his expert insight to inspire consumer confidence, employee loyalty, and partnership gratitude through an amazing out-of-the-box experience.
Swag Simplified
From Facebook and Google to Netflix and Noom, up to 5,000 brands rely on Swag.com to show their customers, partners, and employees some love with curated goods shipped in quality boxes. Even for businesses that are not product-based, investing in a quality swag experience is a top priority. And this investment shouldn't just be a no-brainer for the big e-commerce brands–but for brands of all kinds and sizes. Swag.com makes it easy enough so that it can be.
Quality swag deserves a quality packaging experience. Whether you're sending to a consumer or to staff, focusing on the positioning of your package will make all the difference. Why? Jeremy is here to answer that for you as he shares his insights on:
Anything that makes your audience feel more connected to you is worth investing in–packaging contributes to making any experience feel more personal.

Keep loyal customers engaged with a special swag experience. From the goods to the box, a quality unboxing is an exciting gesture that lets long-term customers know they are valued. 

Swag can play an integral part in work culture (for both remote and in-office employees). Putting thought into the packaging experience can speak to how you treat employees and set the tone for welcoming new members of the team.

Enhance virtual and live events with an unboxing that sets the stage and builds the hype. Let your swag and custom boxes be an added tool for marketing and awareness by compelling consumers to share.

Small touches always make the difference. Get detailed in the swag products you choose, the messaging you include, and the overall experience you plan to provide with your packaging.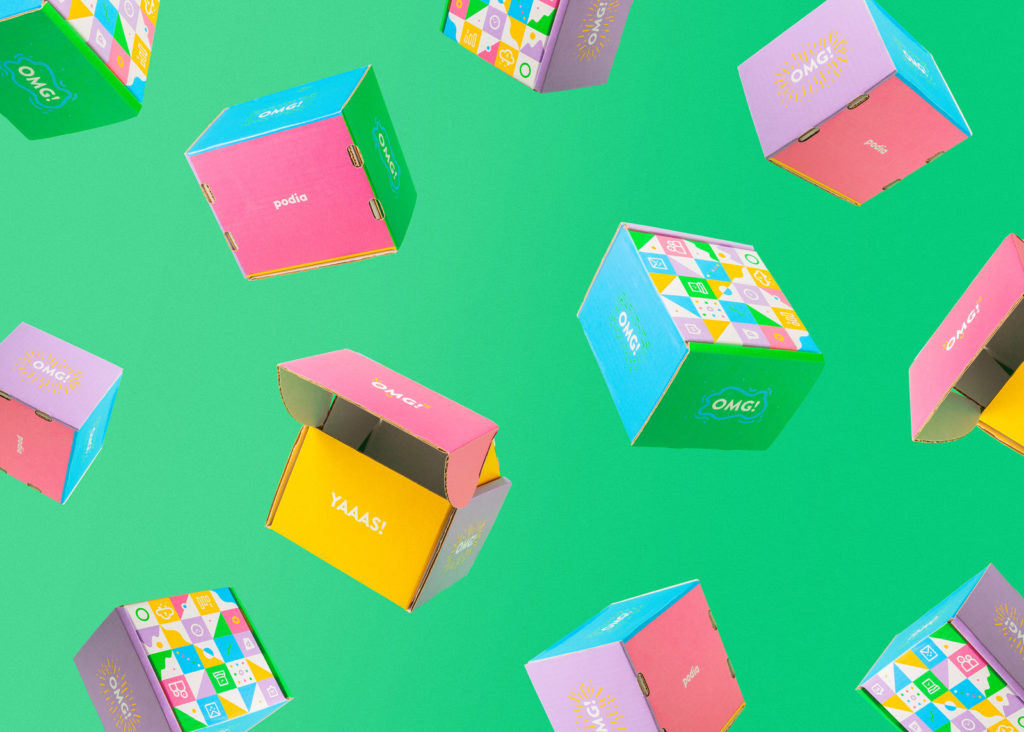 Does your brand have swag?
Give your traditional "Welcome" and "Thank You" kits an upgrade. Differentiate your brand with an intentional and customized swag experience. Start small by piecing together your own process or use Swag.com to streamline the setup, storage, and send-out for your swag and boxes.
No matter which approach you plan to take, a stellar swag experience will help you leave a lasting impression and get connected with the audiences that mean most to you. 
Looking for more packaging inspiration? Get some ideas from other brands that customize their packaging and visit our Inspiration Gallery.
 

 

View this post on Instagram

 



 

 

View this post on Instagram

 
 

 

View this post on Instagram