The Complete 2020 Holiday Shipping Checklist
An Unexpected Holiday Shipping Season
This holiday season is unlike any other, especially for retailers. Demand is at an all-time high for e-commerce businesses and holiday shipping deadlines can be overwhelming.
As many online merchants have experienced, meeting consumers' holiday shipping expectations can often overshadow the joy and excitement many of us look forward to in December. Now more than ever, small businesses are finding themselves caught off guard by the sudden onset and sheer volume of the holiday shipping rush (especially with the new wave of pandemic lock-downs).
This is a guest post by Steve Longo, a Content Writer at Easyship. Easyship is the all-in-one shipping platform for global e-commerce.
Those key holiday dates may be approaching quickly, but fortunately for you, it's not too late to get organized and prepared. By following this checklist, you can get all of your french hens in a row and successfully get your shipments out and delivered on-time. Here's what to do!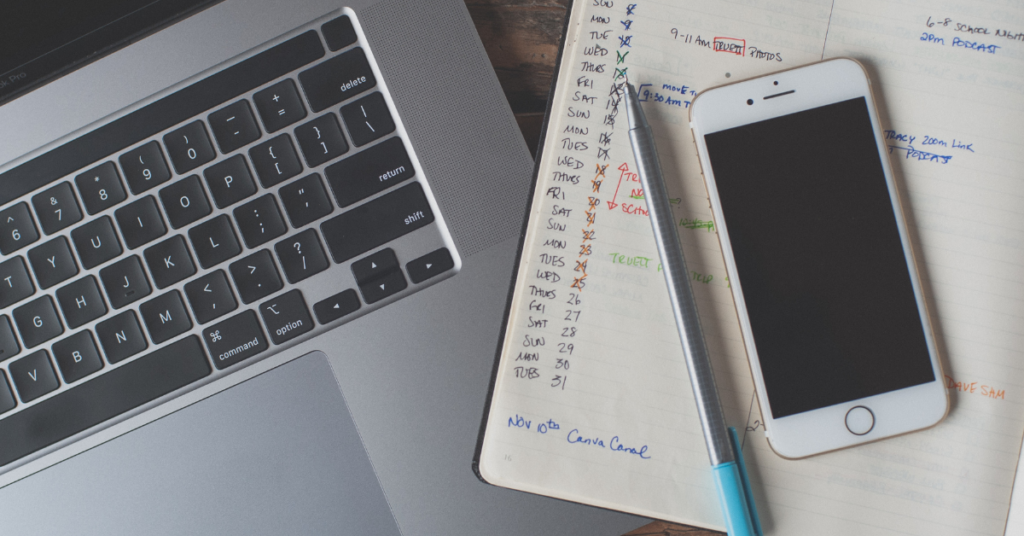 Forecast Your Holiday Shipments
Just like the local news uses data to forecast those incoming winter storms, you can use current data to help forecast this year's holiday shipping rush!
Usually we'd recommend taking a closer look at data from prior years, but we don't have to remind you that 2020 is quite unique on its own. This year, we're recommending that you dive into your current buyer trends from Q2 and Q3. To get an accurate picture of what we think you can expect, you will want to multiple those numbers by 1x or even 2x depending on your product.
Amidst these unprecedented times, ShipBob has developed an amazing, free resource that helps businesses understand carrier trends, too. They've shared their Shipping Carrier Data to offer weekly time-in-transit updates from the four leading shipping carriers, UPS, USPS, DHL, and Fedex.
Not only will this will help to gauge when your shipments need to get out the door, but also assist you in preparing your inventory and making important site updates on popular products that may sell out fast.
Plan and Budget in Advance
When it comes to meeting holiday shipping dates, planning ahead is absolutely essential. Unfortunately, it's a little too late to get your packaging turned around before Hanukkah, Christmas, or Kwanzaa, but you can certainly place an order of custom shipping boxes to start the new year.
If you haven't already, the good news is that there's still time to draw up your holiday shipping budget! In our recent Holiday Shipping in 2020 Webinar, Matt Hertz from Second Marathon offered a couple of key questions to ask yourself when thinking this through: What experience do you want to offer customers? What carriers do you want to use to satisfy that? If you're aiming for fast transit, expect higher costs–and if you plan to prioritize lower pricing, expect slower transit times. Can Amazon offer a similar product to yours faster than you? If so, this might make you want to consider higher costs to offer faster transit. Cost, timeliness, and customer experience are the key factors to consider when planning ahead.
The more coordinated and seamless your game plan is, the easier your fulfillment and shipping will ultimately be. The holidays will be here before you know it, so act fast and determine what your needs are stat!
Manage Customer Expectations
2020 has thrown us all many curveballs (or should we say, snowballs); which is why it is mission critical to proactively communicate with customers and manage their expectations. Make sure your shipping policy is transparent, simple to understand, and easily visible on your website. Lay out your delivery, cost, order deadlines and returns policies very clearly. As soon as these policies are in place, be sure to update your FAQs and transactional emails to reflect the changes. For a seamless customer experience, you will also want to send status updates with reliable information for each order.
By being transparent and writing your policies in clear, consistent language, you can build trust with your customers, as well as avoid any misunderstandings that may lead to negative experiences, bad reviews, and take up valuable time to fix.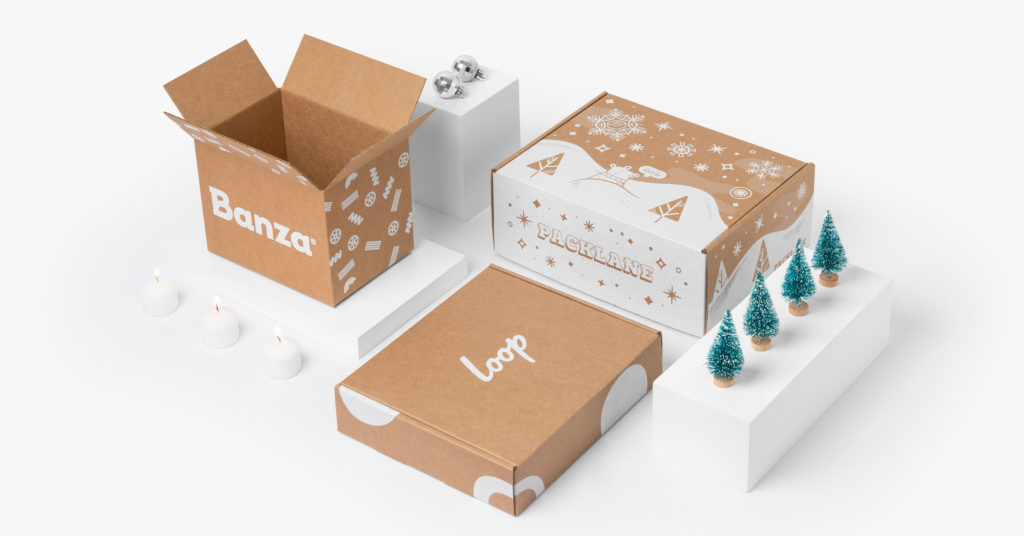 Staff Up For Holiday Shipping
With new Covid rules and regulations varying from state to state, staffing safely and appropriately to keep up with demand may feel like a challenge. Plan carefully to develop solutions that keep your employees protected as you properly staff to handle order fulfillment and shipping for the holidays.
Take the appropriate precautions to give employees easily accessible disinfectants, masks, gloves, and other essential items. Consider establishing multiple 1-person assembly lines that implement social distancing of at least 6 feet and allow your staff to work efficiently as a collection of single units. Most importantly, if any employees begin to experience symptoms, immediately take the necessary precautions recommended by the CDC guidelines
Ultimately, try to ensure you have the right staff and safety measures in place to fulfill and ship any orders as soon as they arrive. When it comes to order fulfillment, customers are always happy to get an order earlier than expected!
Prepare and Organize For Order Fulfillment
Having an organized, seamless plan for holiday order fulfillment is mission-critical. Organizing your warehouse stock before the holiday craziness arrives will help to ensure timely deliveries, but also guarantees efficiency and maximum productivity for the employees that are fulfilling those orders!
Declutter, sanitize and organize your warehouse, while also implementing appropriate safety measures for your staff. Another good idea is to draw out a map of your floorplan to see how it can be optimized and made more effective and safe for employees to move around. Adopting strategies such as slotting and optimizing your inventory turnover can also help!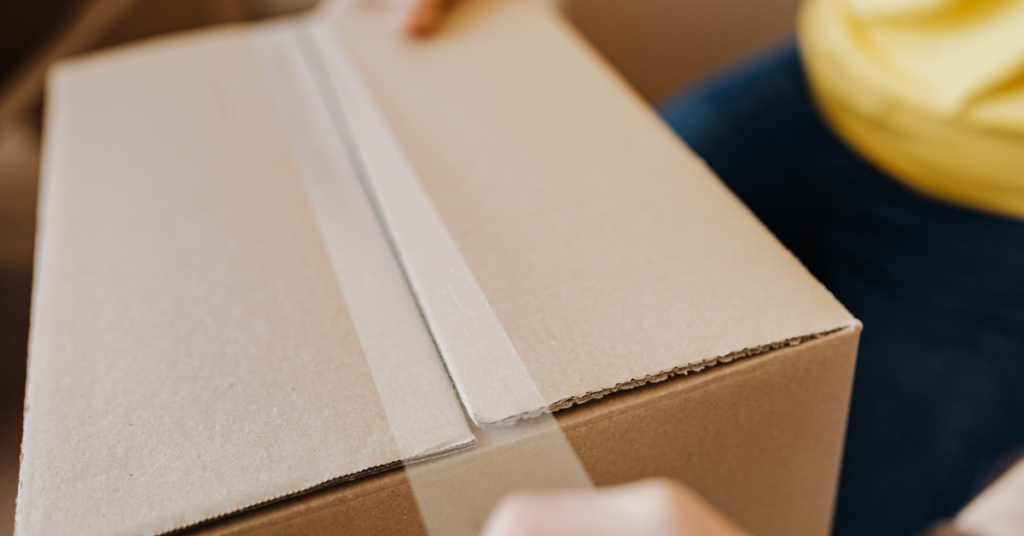 Have a Strong Communications Plan in Place
As mentioned earlier, communication is an imperative part of the holiday shipping process.
In addition to letting your couriers know of any changes to your shipping schedule, effective communication with customers is absolutely vital. If, for example, a shipment has been delayed due to bad weather, be sure to let them know immediately by email, text, website updates, and social media posts.
Sending out order and shipment confirmation emails is also a great idea, offering peace of mind for customers and keeping all parties involved accountable if any delays or other complications arise. Our ecommerce shipping software, Shiplane, is the perfect tool to help send updates and keep track of orders from customer to customer. Likewise, if you have a free shipping promotion for one day only during the holidays, be sure that's communicated clearly to customers via email, social media, blog posts and the like.
Crucially, make sure your customers also know your company's order and shipping cutoff deadlines. A Christmas present that arrives on December 26 without any warning is guaranteed to disappoint much more than the standard lump of coal.
Know Which Courier Shipping Solutions Work Best
Shop around for the best options available when it comes to choosing a shipping solution from a courier. For best results, compare couriers carefully to find out which one offers the best deal for you, taking into account factors such as cost, delivery times, reliability, coverage and the like.
The popular carriers like Fedex, UPS, DHL, and even USPS, have announced increased or new surcharges during peak season this year. While there is not much you can do to avoid these surcharges, looking into regional and local options may be a valuable solution for some businesses. Talk to your shipping partners, set expectations, and start as early as possible.
To be safe rather than sorry, you may also want to spend time sourcing potential back-up carriers just in case an issue arises and something falls through with your preferred courier.
Develop a Seamless Returns Process
All too often, online merchants are overly focused on the hectic holiday shipping season and end up neglecting   the inevitable deluge of returns. Always have a dedicated returns policy page on your website, updated within your FAQ section, and added to detailed product listings to inform customers before they buy.
If you want to provide customers with a stellar experience, including prepaid return labels, packaging, and instructions in your parcels is also a great idea, as it can make the returns process much simpler and more seamless overall.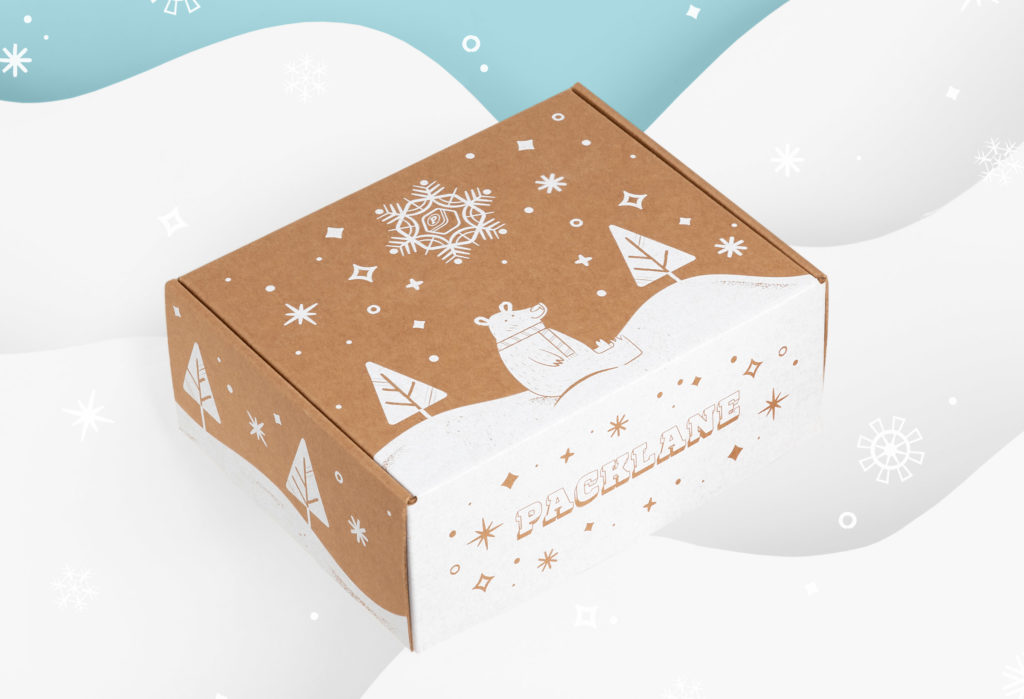 Consider Shipping Insurance
Yes, shipping insurance is an added cost. However, it can help protect both you and your customers from any parcels that may get lost, damaged or stolen while in transit. The last thing you want is a negative review or lost customer due to something that was out of your hands. As a general rule of thumb, always invest in shipping insurance for more expensive items in excess of $100.
It's worth the extra cost to protect your investment, but will also provide customers with a high-end experience they likely won't forget!
Optimize Your Holiday Season Marketing Strategy
Finally, don't neglect your marketing strategy as the holidays get closer!
Marketing should not be an afterthought amidst the priorities of fulfilling and shipping orders as quickly as possible. Proper marketing and advertising has always been the key to sales success.
Consider developing a specialized holiday season content calendar to let your customers know about any holiday-specific promotions, like a free shipping weekend, or sales on certain products. Be sure to broadcast it on your blog, email newsletters and social media channels, too!
The holidays are also a solid opportunity to build community and connect with your audience, especially during the very unique and isolating holiday season of 2020.
Prepare for Holiday Shipping Deadlines Today!
Failure to prepare for busy holiday shipping deadlines can leave your business with a lump of coal at the end of the year. Don't wait–start planning today! Ensure your holiday shipping process is seamless and organized by forecasting and planning ahead of time, organizing your inventory and communicating effectively with both customers and couriers.
Need a hand with your holiday shipping? Shiplane can help! We offer shipping solutions from USPS with discounted rates of up to 80 percent. Sign up today to save time and money on your shipments!